Jared Angle was born in Altoona, Pennsylvania where he began his early dance training at age six at the Allegheny Ballet Academy.
He entered the School of American Ballet (SAB), the official school of New York City Ballet, in the fall of 1996. In 1997, Mr. Angle received the Rudolf Nureyev Scholarship to continue his training at SAB for the 1997-1998 school year.
Mr. Angle became an apprentice with New York City Ballet in March 1998 and joined the Company as a member of the corps de ballet in July 1998. He was promoted to the rank of soloist in February 2001.
On November 11, 2005, Mr. Angle was promoted to principal dancer following a performance during a Company visit to Denmark for the reopening of the Tivoli Concert Hall.
George Balanchine
Allegro Brillante
Brahms-Schoenberg Quartet (First Movement)
Divertimento No. 15
Duo Concertant
"Emeralds" from Jewels
Episodes
Firebird
The Four Temperaments
Kammermusik No. 2
Liebeslieder Walzer
A Midsummer Night's Dream (Titania's Cavalier, Divertissement, Lysander)
George Balanchine's The Nutcracker® (Cavalier, Candy Cane)
Mozartiana
Robert Schumann's "Davidsbündlertänze"
Serenade
La Sonnambula
Stravinsky Violin Concerto
Symphony in C (Fourth Movement)
Symphony in Three Movements
Tschaikovsky Pas de Deux
Tschaikovsky Piano Concerto No. 2
Tschaikovsky Suite No. 3
Union Jack
La Valse
Valse-Fantaisie
Vienna Waltzes
Western Symphony (Adagio)
Kim Brandstrup
Jacques D'amboise
Ulysses Dove
Sean Lavery
Peter Martins
Ash
Barber Violin Concerto
Chichester Psalms
Concerti Armonici
Fearful Symmetries
Les Gentilhommes
Jazz (Six Syncopated Movements)
Jeu de Cartes
Naïve and Sentimental Music
Octet
Papillons
Purple
River of Light
Romeo + Juliet (Lord Capulet)
The Sleeping Beauty (Europe, Gold)
Stabat Mater
Swan Lake (Siegfried)
Them Twos
Thou Swell
Valse Triste
The Waltz Project
Justin Peck
Alexei Ratmansky
Jerome Robbins
2 & 3 Part Inventions
Brandenburg
The Cage
Concertino
Dances at a Gathering
Fanfare (Viola)
The Four Seasons (Spring)
Glass Pieces
The Goldberg Variations
I'm Old Fashioned
In Memory of ...
In the Night
Ives, Songs
Moves
Piano Pieces
Jerome Robbins And Twyla Tharp
Liam Scarlett
CHRISTOPHER WHEELDON
After the Rain Pas de Deux
Carnival of the Animals
Liturgy
Mercurial Manoeuvres
Polyphonia
This Bitter Earth
Melissa Barak
Mauro Bigonzetti
Annabelle Lopez Ochoa
Peter Martins
Bal de Couture
Burleske
Harmonielehre
Mirage
Morgen
Tala Gaisma
Benjamin Millepied
Plainspoken
Quasi Una Fantasia
Justin Peck
Belles-Lettres
The Decalogue
The Most Incredible Thing (The Three Kings)
Pulcinella Variations
Richard Tanner
Helgi Tomasson
Christopher Wheeldon
Other Performances
In May 2004, Mr. Angle appeared in the Live from Lincoln Center broadcast of "Lincoln Center Celebrates Balanchine 100," dancing in Liebeslieder Walzer. He was invited to perform at the Kennedy Center Honors tribute to Patricia McBride (2014), which was broadcast nationally.
Honors
Mr. Angle was a Princess Grace Dance Fellowship recipient for 2001-02.
Film Credits
His film work includes Columbia Pictures' feature film Center Stage.
Portrait © Paul Kolnik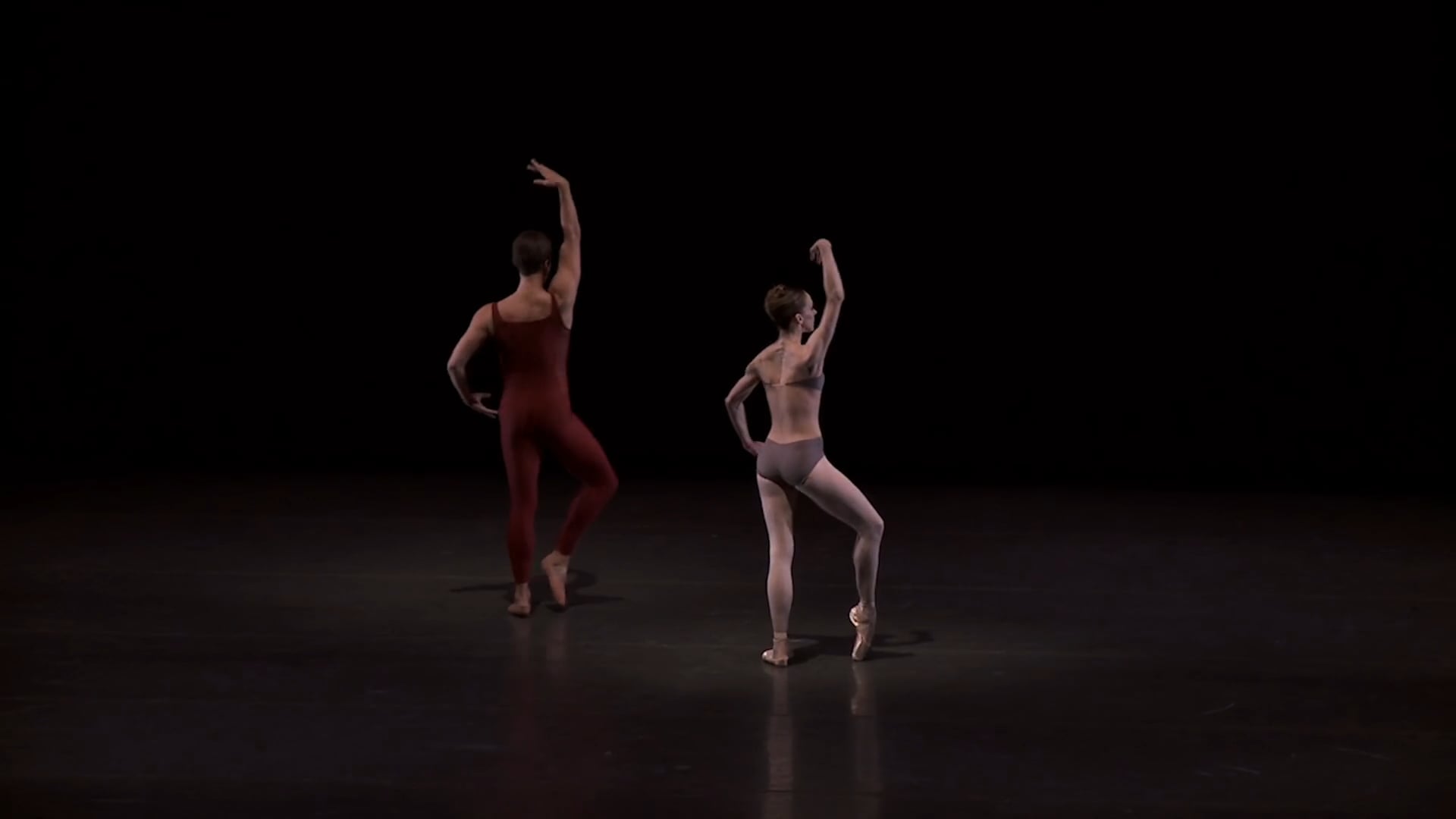 Anatomy of a Dance
Jared Angle on Liturgy
Jared Angle discusses the technical and physical challenges of stepping into a role choreographed by Christopher Wheeldon on former Principal Dancer Jock Soto, and the problems of holding your breath in anticipation while concentrating on choreographically intense moments.