Sara Mearns was born in Columbia, South Carolina, and began her dance training at the age of three with Ann Brodie at the Calvert-Brodie School of Dance, also in Columbia.
At the age of 13, Ms. Mearns trained with Patricia McBride at Dance Place, the School of North Carolina Dance Theatre, in Charlotte. She continued her studies at age 14 with Stanislav Issaev at the South Carolina Governor's School for the Arts and Humanities in Greenville.
Ms. Mearns entered the School of American Ballet (SAB), the official school of New York City Ballet, full time in the fall of 2001. In the fall of 2003 Ms. Mearns became an apprentice with New York City Ballet.
As an apprentice, Ms. Mearns danced a featured role in Michel Fokine's Chopiniana, performed by SAB as part of New York City Ballet's 2004 winter season.
In June of 2004, Ms. Mearns joined the Company as a member of the corps de ballet.
In March of 2006 she was promoted to soloist and in June 2008, Ms. Mearns was promoted to principal dancer. Learn more about Sara at her website, saramearns.com.
GEORGE BALANCHINE
Allegro Brillante
Apollo (Polyhymnia)
Brahms-Schoenberg Quartet
Chaconne
Concerto Barocco
Cortège Hongrois
"Diamonds" from Jewels
"Emeralds" from Jewels
Episodes
Firebird
The Four Temperaments

Ivesiana (In the Inn)

Kammermusik No. 2
Liebeslieder Walzer
A Midsummer Night's Dream (Titania)
Mozartiana
George Balanchine's The Nutcracker®

(Sugarplum Fairy, Dewdrop)
Orpheus
Prodigal Son
Raymonda Variations
Robert Schumann's "Davidsbündlertänze"
Serenade
Slaughter on Tenth Avenue
La Sonnambula
Stars and Stripes
Stravinsky Violin Concerto
Swan Lake
Symphony in C (Second Movement)
Tschaikovsky Pas de Deux
Tschaikovsky Piano Concerto No. 2
Tschaikovsky Suite No. 3
La Valse
Variations Pour Une Porte et Un Soupir
Vienna Waltzes
Walpurgisnacht Ballet
Western Symphony (Rondo)
Who Cares?
AUGUST BOURNONVILLE
Bournonville Divertissements (Pas de Deux from

Flower Festival in Genzano)
WILLIAM FORSYTHE
PETER MARTINS
Barber Violin Concerto
Beethoven Romance
Chichester Psalms
Fearful Symmetries
Morgen
Naïve and Sentimental Music
Octet
The Sleeping Beauty (Carabosse, Lilac Fairy)
Swan Lake (Odette/Odile, Spanish)
Thou Swell
JUSTIN PECK
Everywhere We Go
The Most Incredible Thing (The Princess)
Solo
ALEXEI RATMANSKY
Concerto DSCH
Russian Seasons
JEROME ROBBINS
Antique Epigraphs
Dances at a Gathering
The Four Seasons (Spring)
Glass Pieces
The Goldberg Variations
In G Major
In The Night
Ives, Songs
I'm Old Fashioned
Piano Pieces
JEROME ROBBINS AND TWYLA THARP
RICHARD TANNER
CHRISTOPHER WHEELDON
After The Rain
An American in Paris
DGV: Danse à Grande Vitesse
Mercurial Manoeuvres
Polyphonia
This Bitter Earth
Kyle Abraham
Melissa Barak
Robert Binet
Kim Brandstrup
Warren Carlyle
SOMETHING TO DANCE ABOUT Jerome Robbins, Broadway to Ballet
Edwaard Liang
Pontus Lidberg
Peter Martins
Ocean's Kingdom (Honorata)
The Red Violin
Benjamin Millepied
Why am I not where you are
Andrea Miller
Justin Peck
Bright
The Decalogue
The Dreamers
Pulcinella Variations
Rodeo: Four Dance Episodes
Rotunda
Thank You, New York
Alexei Ratmansky
Namouna, A Grand Divertissement
Odessa
Pictures at an Exhibition
Voices
Susan Stroman
"Frankie and Johnny ... and Rose" from For the Love of Duke
Pam Tanowitz
Lynne Taylor-Corbett
Christopher Wheeldon
Les Carillons
The Nightingale and The Rose
Rococo Variations
Peter Martins
Chichester Psalms
Friandises
Susan Stroman
"Blue Necklace" from Double Feature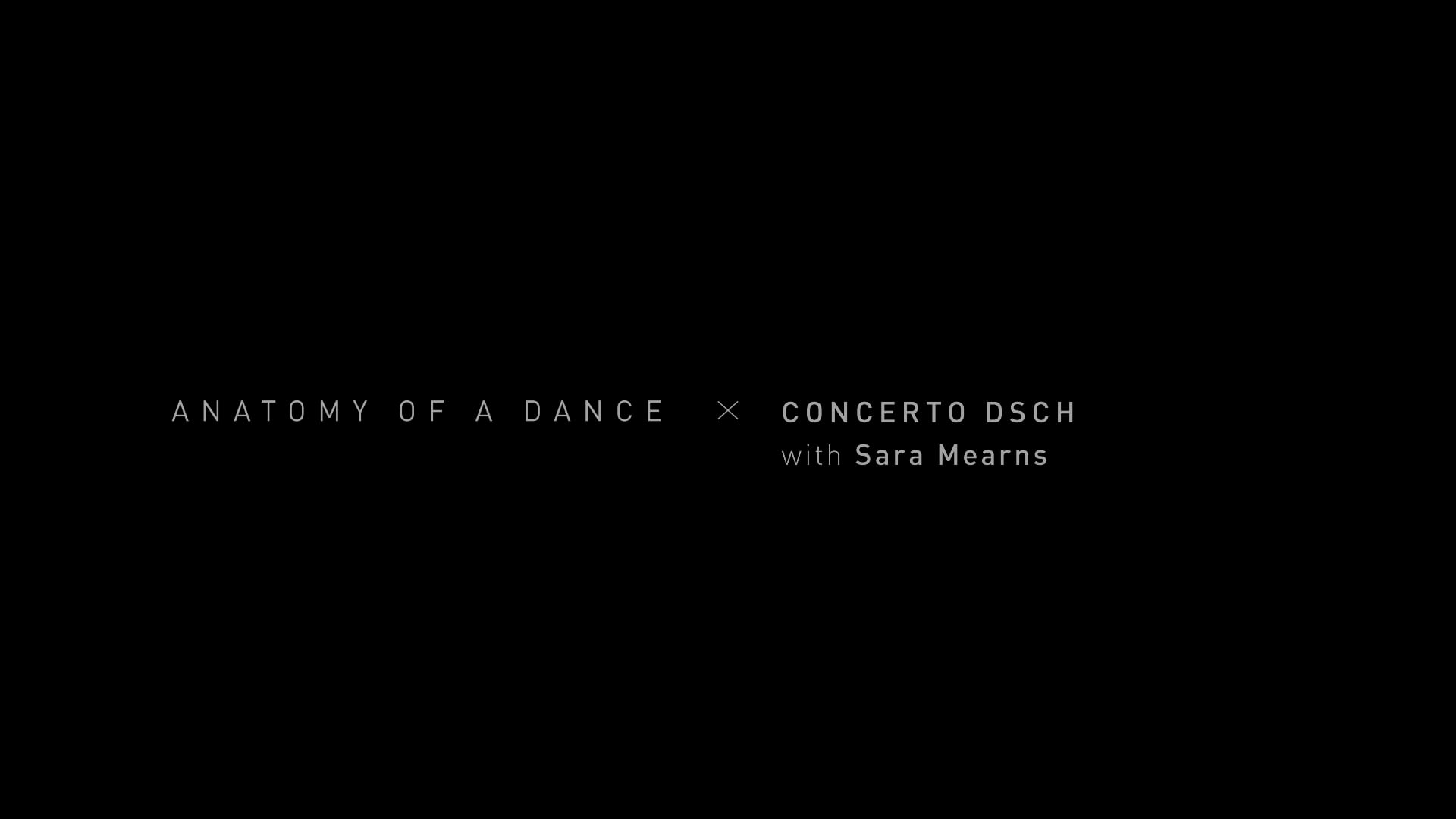 ANATOMY OF A DANCE
Concerto DSCH with Sara Mearns
I feel like she's onstage dancing with us," Principal Dancer Sara Mearns shares in praise of NYCB Solo Pianist Susan Walters, whose talents accompany this evocative pas de deux. Watch to learn why, despite originating roles in four other Alexei Ratmansky ballets, Concerto DSCH evinces unique qualities in Mearns' dancing
OTHER PERFORMANCES
Ms. Mearns has performed at the Fall for Dance Festival at New York City Center in 2013, 2014, and 2017, in works that she commissioned. She also starred in A Dancer's Dream, a New York Philharmonic production choreographed by Karole Armitage and conducted by Alan Gilbert, which was broadcast nationally. Recently, she made her Broadway debut in the "Lonely Town" pas de deux from the Tony-nominated musical On the Town, choreographed by Joshua Bergasse.
HONORS
Ms. Mearns is the recipient of a 2018 Bessie Award for Outstanding Performer, following a Bessie nomination in 2014. She was also nominated for the Benois de la Dance award for best female performance of the year in 2012 for her role in Ocean's Kingdom. She is a 2003 recipient of the Mae L. Wien Award for Outstanding Promise and a 2003 nominee for the Princess Grace Award.
Portrait © Erin Baiano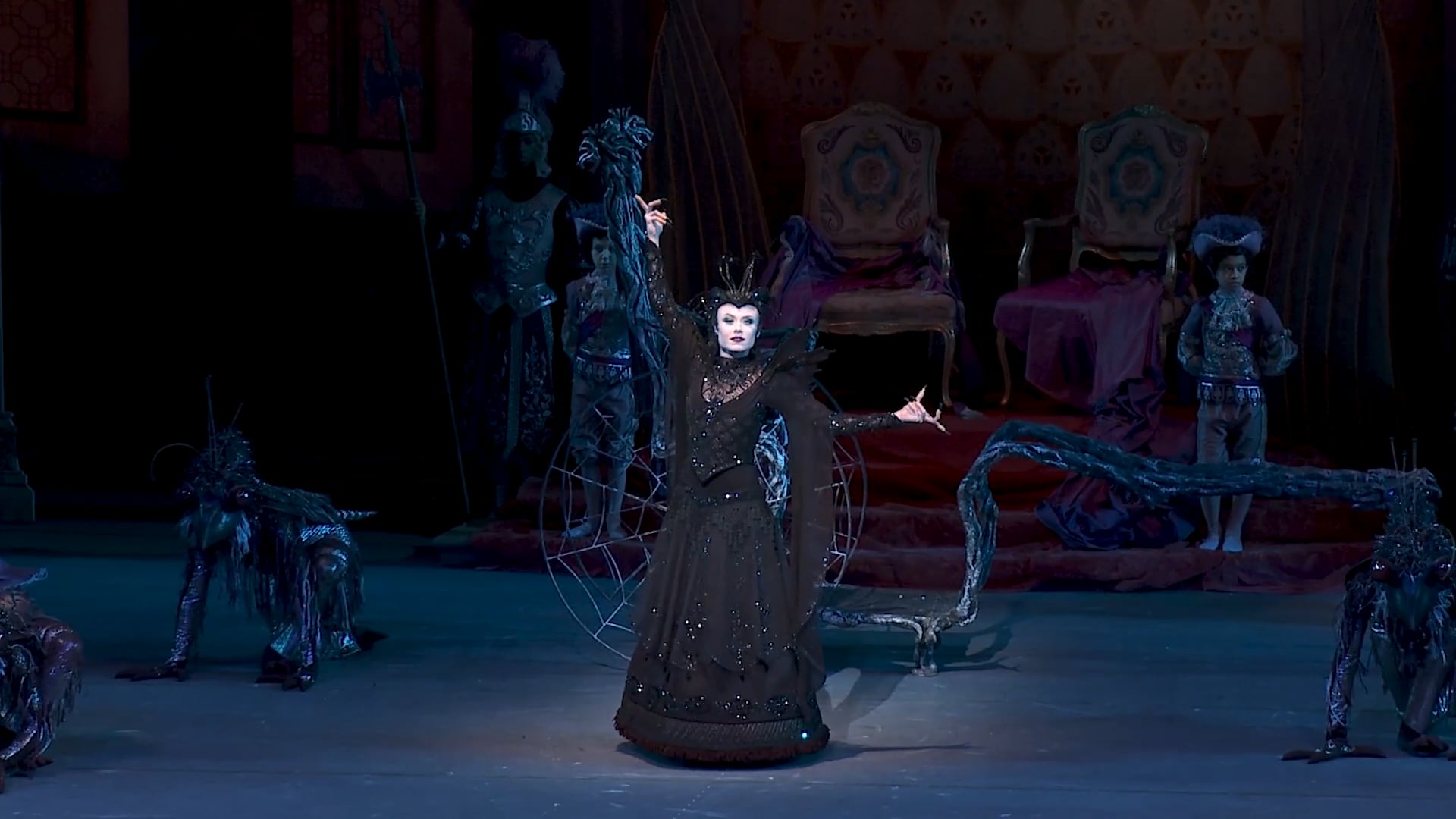 Anatomy of a Dance
Sara Mearns on THE SLEEPING BEAUTY
Sara Mearns compares what it's like to portray both good and evil through the universal language of ballet pantomime in the same scene of The Sleeping Beauty by breaking down her performances as both the villainous Carabosse and the beloved Lilac Fairy.