Teresa Reichlen was born in Clifton, Virginia. She began her dance training at the age of 10 at the Russell School of Ballet with Thomas and Illona Russell, Mary Rogers, and Margaret McGarry.
In 1999, Ms. Reichlen studied at the summer program of the School of American Ballet (SAB), the official school of New York City Ballet. She entered SAB full-time in the fall of the same year.
In October 2000, Ms. Reichlen became an apprentice with New York City Ballet, and in October 2001 she joined the Company as a member of the corps de ballet.
In January 2005, Ms. Reichlen was promoted to the rank of soloist and in October 2009 was promoted to principal dancer.
GEORGE BALANCHINE
Agon
Apollo (Polyhymnia)
Brahms-Schoenberg Quartet
Chaconne
Concerto Barocco
Coppélia (Dawn)
Cortège Hongrois
Episodes
Firebird
The Four Temperaments
"Emeralds" from Jewels

Harlequinade (La Bonne Fée)

Ivesiana (In the Inn)
Kammermusik No. 2
A Midsummer Night's Dream (Titania, Hippolyta)
Monumentum pro Gesualdo
Movement for Piano and Orchestra
George Balanchine's The Nutcracker®

(Sugarplum Fairy, Dewdrop, Coffee, Flowers)
Orpheus (Eurydice)
Prodigal Son
Raymonda Variations
Robert Schumann's "Davidsbündlertänze"
"Rubies" from Jewels
Serenade
Slaughter on Tenth Avenue
Stars and Stripes
Swan Lake (Odette)
Symphony in C (Second Movement)
Tschaikovsky Piano Concerto No. 2
Tschaikovsky Suite No. 3 (Élégie)
Union Jack
Vienna Waltzes
Walpurgisnacht Ballet
Western Symphony (Rondo)
Who Cares?
AUGUST BOURNONVILLE
Bournonville Divertissements (Pas de Deux from Flower Festival in Genzano)
ULYSSES DOVE
JORMA ELO
WILLIAM FORSYTHE
Herman Schmerman Pas de Deux
PETER MARTINS
Barber Violin Concerto
The Chairman Dances
Fearful Symmetries
Morgen
Naïve and Sentimental Music
River of Light
The Sleeping Beauty (Lilac Fairy, Carabosse, Diamond)
Swan Lake (Odette/Odile, Pas de Quatre, Russian, Princess)
Symphonic Dances
Thou Swell
MATTHEW NEENAN
ALEXEI RATMANSKY
JEROME ROBBINS
Antique Epigraphs
The Cage
Concertino
Fanfare (Harp)
The Four Seasons (Summer)
Glass Pieces
The Goldberg Variations
Moves
CHRISTOPHER WHEELDON
After The Rain
DGV: Danse à Grande Vitesse (NYCB Premiere)
Les Carillons
Polyphonia
This Bitter Earth
Mauro Bigonzetti
Peter Martins
Benjamin Millepied
Justin Peck
Everywhere We Go
Year of the Rabbit
Troy Schumacher
Clearing Dawn
Common Ground
Mauro Bigonzetti
Boris Eifman
Robert La Fosse
Peter Martins
Susan Stroman
Christopher Wheeldon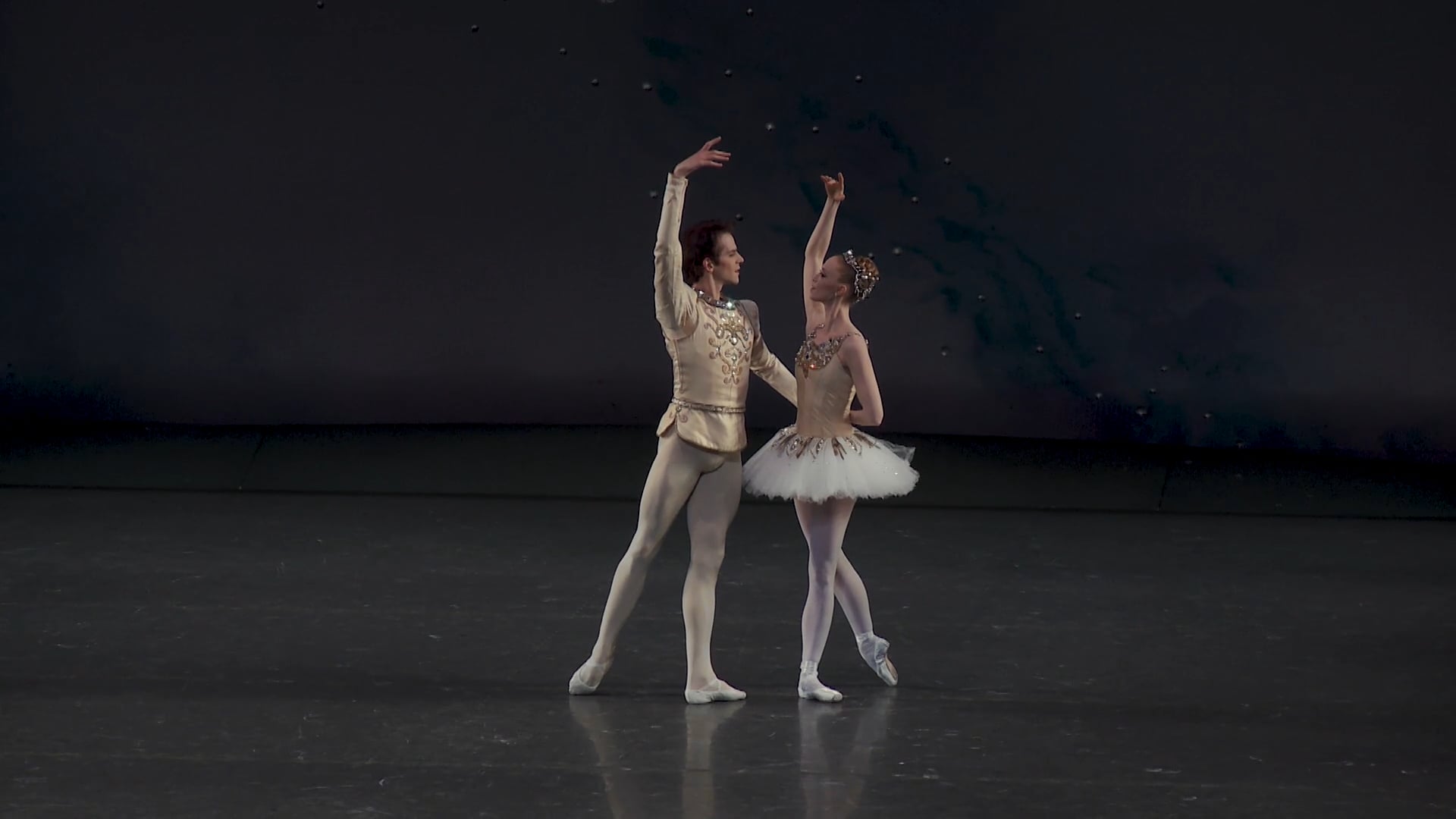 Anatomy of a Dance
Teresa Reichlen on George Balanchine's DIAMONDS
Attentiveness and concentration is required to bring George Balanchine's Diamonds to life, and in the regal pas de deux, Teresa Reichlen elaborates about how she works with Russell Janzen to create a story that feels like the debut of two young royals.
HONORS
Ms. Reichlen was the Janice Levin Dancer Honoree for 2004-2005.
Portrait © Paul Kolnik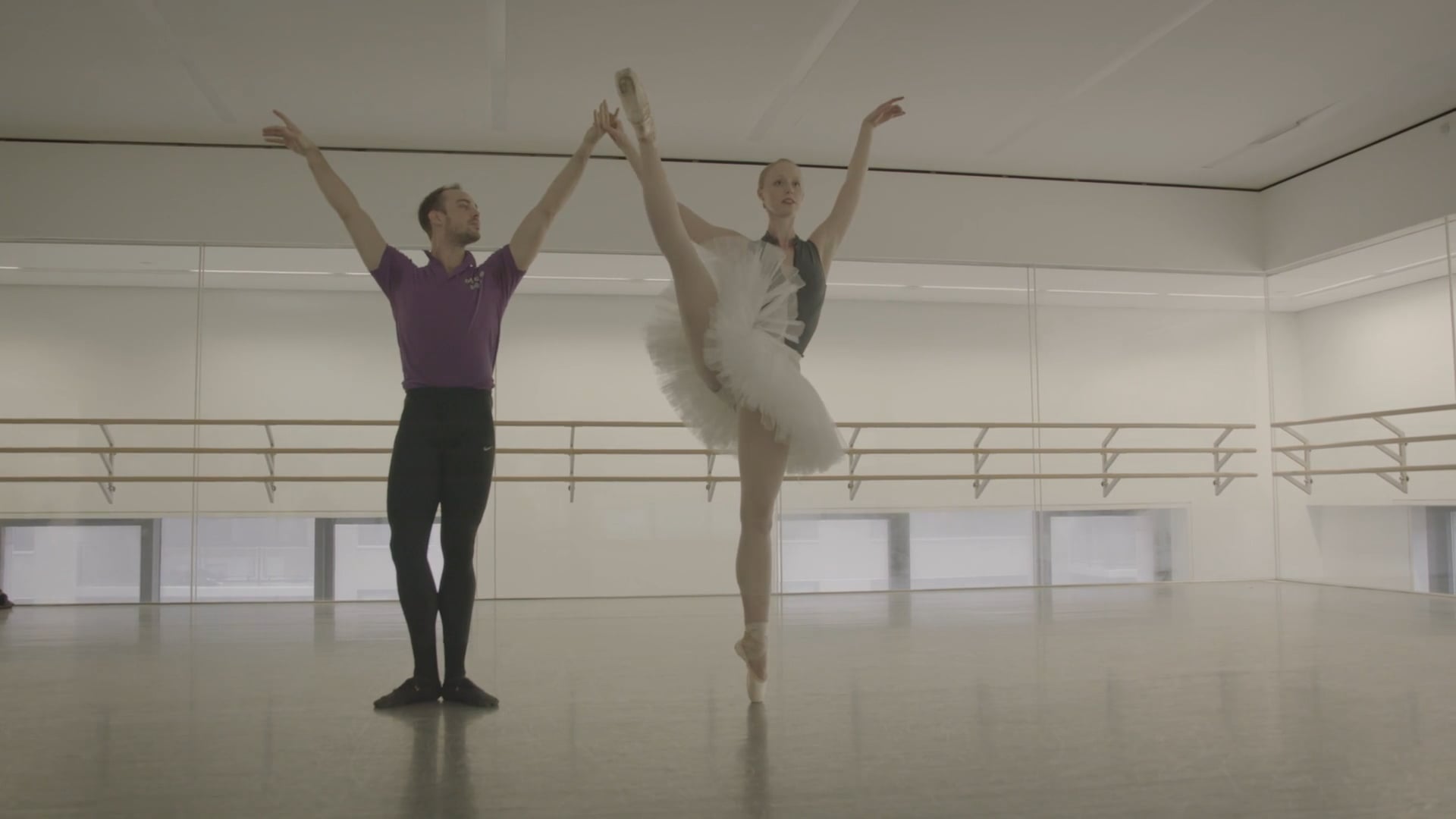 Anatomy of a Dance
Teresa Reichlen on George Balanchine's SYMPHONY IN C
Principal dancer Teresa Reichlen talks about how class technique translates to the stage in Balanchine's iconic Symphony in C, and how she developed a new level of trust in her partner while dancing the 2nd movement ballerina role.