Emilie Gerrity was born in Danbury, Connecticut, and began her dance training at the age of five at Betty Jean's Dance Studio in Wappingers Falls, New York before studying at the New Paltz School of Ballet.
Ms. Gerrity attended summer courses at the School of American Ballet, the official school of New York City Ballet, during the summers of 2004, 2005, and 2006, before enrolling as a full-time student in winter 2006.
While at SAB, she performed George Balanchine's Concerto Barocco as part of Protégés II at the Kennedy Center in Washington, D.C. in June 2008. Ms. Gerrity was named as an apprentice in 2009 and joined the Company as a member of the corps de ballet in September 2010.
In February 2017, Ms. Gerrity was promoted to soloist.
HONORS
Ms. Gerrity was a recipient of the Mae L. Wien Award for Outstanding Promise in 2009.
Portrait © Paul Kolnik
GEORGE BALANCHINE
Agon
Apollo
Ballo della Regina
Brahms-Schoenberg Quartet
Coppélia (Prayer)
Cortège Hongrois
Divertimento No. 15
Emeralds
Episodes
Firebird
The Four Temperaments (Sanguinic)
Harlequinade (La Bonne Fée)
Kammermusik No. 2
A Midsummer Night's Dream (Hermia, Titania)
George Balanchine's The Nutcracker®

(Dewdrop, Sugarplum Fairy, Flowers, Coffee)
Raymonda Variations
Serenade
Stravinsky Violin Concerto
Symphony in C
Symphony in Three Movements
La Valse
AUGUST BOURNONVILLE
Bournonville Divertissements (Pas de Six from Napoli and Abdallah)
WARREN CARLYLE
SOMETHING TO DANCE ABOUT Jerome Robbins, Broadway to Ballet
MERCE CUNNINGHAM
EDWAARD LIANG
PETER MARTINS
Fearful Symmetries
The Red Violin
The Sleeping Beauty (Emerald, Tenderness)
Swan Lake (Pas de Quatre, Russian)
JUSTIN PECK
Pulcinella Variations
The Times Are Racing
ALEXEI RATMANSKY
Namouna, A Grand Divertissement
Russian Seasons
JEROME ROBBINS
Antique Epigraphs
The Concert
Concertino
Dances at a Gathering
The Four Seasons (Summer)
Glass Pieces
The Goldberg Variations
I'm Old Fashioned
In the Night
Moves
N.Y. Export: Opus Jazz
Piano Pieces
Something to Dance About
CHRISTOPHER WHEELDON
Carousel (A Dance)
DGV: Danse à Grande Vitesse
Polyphonia
Soirée Musicale
Lauren Lovette
Benjamin Millepied
Andrea Miller
Matthew Neenan
Justin Peck
Myles Thatcher
Kim Brandstrup
Warren Carlyle
SOMETHING TO DANCE ABOUT Jerome Robbins, Broadway to Ballet
Pontus Lidberg
Peter Martins
Justin Peck
The Most Incredible Thing
Paz de la Jolla
Year of the Rabbit
Alexei Ratmansky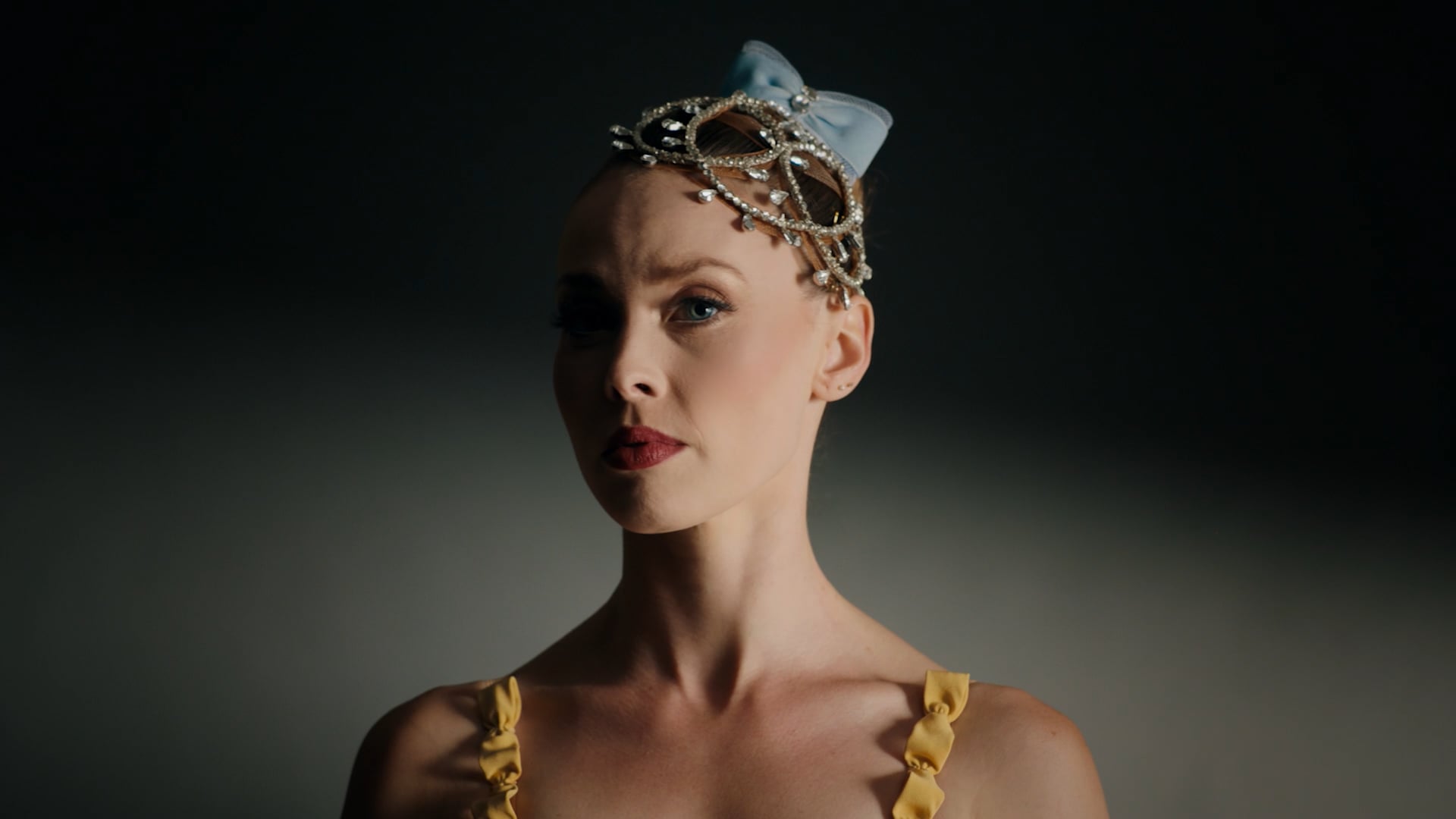 Inside the Repertory
Divertimento No 15
Reflecting on her personal journey with the sparkling Divertimento No. 15, Balanchine's only work set to a score by Mozart, Emilie Gerrity shares her dreams of dancing in the ballet as a student and the experience she gained appearing in its corps de ballet for many years before taking on one of the highly technical principal roles after recovering from an injury.