Georgina Pazcoguin was born in Altoona, Pennsylvania. She began her dance training at the age of four at the Allegheny Ballet Academy where she studied with Deborah Anthony, Richard Cook, and Cherié Noble.
Ms. Pazcoguin entered the School of American Ballet (SAB), the official school of New York City Ballet, in the fall of 2001.
In addition, she trained at the summer programs of Central Pennsylvania Youth Ballet and SAB. In October 2002, Ms. Pazcoguin became an apprentice with New York City Ballet, and in October 2003 she joined the Company as a member of the corps de ballet.
She was promoted to soloist in February 2013.
OTHER PERFORMANCES
In 2015, Ms. Pazcoguin made her Broadway debut as Ivy Smith in On the Town, and also performed as Victoria in the 2016 Broadway revival of Cats.
FILM CREDITS
Ms. Pazcoguin appeared in the film NY EXPORT: OPUS JAZZ, a scripted adaptation of the Jerome Robbins ballet of the same name, which aired on PBS and won an Audience Award at the 2010 South by Southwest Film Festival.
HONORS
Ms. Pazcoguin was a recipient of the Mae L. Wien Award for Outstanding Promise in 2002. In June 2002, Ms. Pazcoguin participated in an exhibition performance at the USA International Ballet Competition in Jackson, Mississippi, performing with the Allegheny Ballet Company.
Portrait © Erin Baiano
GEORGE BALANCHINE
Agon
Apollo
Coppélia (Spinner)
Cortège Hongrois
Emeralds from Jewels

A Midsummer Night's Dream (Hippolyta)

George Balanchine's The Nutcracker®

(Dewdrop, Hot Chocolate, Coffee, Flowers, Dolls)
Scotch Symphony
La Sonnambula
Tschaikovsky Suite No. 3 (Scherzo)
La Valse
Vienna Waltzes
AUGUST BOURNONVILLE
Bournonville Divertissements (Ballabile from

Napoli)
La Sylphide (Madge [NYCB Premiere])
ELIOT FELD
PETER MARTINS
Barber Violin Concerto
The Sleeping Beauty (Carabosse, Vivacity, Courage)
Swan Lake (Princess, Russian, Hungarian)
The Waltz Project
JUSTIN PECK
Paz de la Jolla
Pulcinella Variations
ALEXEI RATMANSKY
Pictures at an Exhibition
Russian Seasons
JEROME ROBBINS
The Concert
Fancy Free
Fanfare (Flutes)
Interplay
Les Noces
N.Y. Export: Opus Jazz
West Side Story Suite (Anita)
CHRISTOPHER WHEELDON
Carnival of the Animals
Carousel (A Dance)
Kyle Abraham
Jiří Bubeníček
Douglas Lee
Lauren Lovette
Peter Martins
Ocean's Kingdom (Scala)
Romeo + Juliet (The Nurse)
Justin Peck
Everywhere We Go
New Blood
Thank You, New York
Angelin Preljocaj
Alexei Ratmansky
Troy Schumacher
Melissa Barak
Mauro Bigonzetti
Douglas Lee
Jerome Robbins
N.Y. Export: Opus Jazz (NYCB Premiere)
Susan Stroman
Lynne Taylor-Corbett
Christopher Wheeldon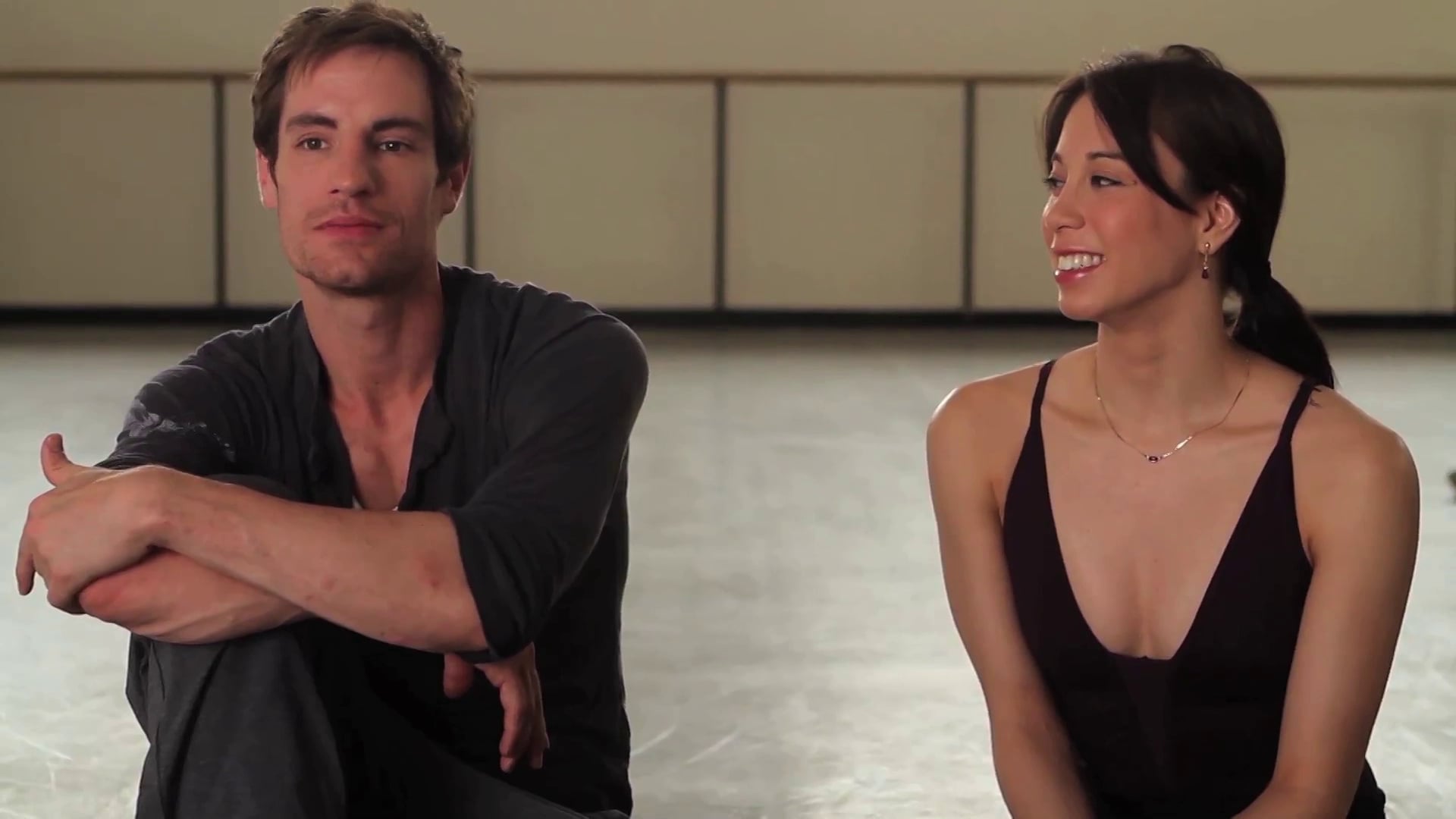 Anatomy of a Dance
Georgina Paczoguin and Andrew Veyette on WEST SIDE STORY SUITE
Georgina Pazcoguin, who plays Anita, and Andrew Veyette, who plays Riff, discuss how Jerome Robbins created a suite of dances from his hit Broadway show for New York City Ballet; why "West Side Story" still matters; and how ballet dancers handle the pressure of singing live to Leonard Bernstein's iconic score.