10 Questions with... Maria Kowroski
By Madelyn Sutton, September 29, 2021
In a career spanning over 25 years, Principal Dancer Maria Kowroski has contributed innumerable performances of beauty and grace to a remarkable swathe of the Company's classical and contemporary repertory. Born and initially trained in Grand Rapids, Michigan, Maria enrolled full-time at the School of American Ballet in the fall of 1992. She became an apprentice with the Company in 1994, joined NYCB's corps de ballet in January 1995, and was promoted to soloist in 1997 and principal dancer in 1999.
Maria has originated a number of featured roles with the Company, including Christopher Wheeldon's After the Rain, Les Carillons, and Variations Sérieuses; Justin Peck's Everywhere We Go; Benjamin Millepied's Double Aria; and Mauro Bigonzetti's Vespro, In Vento, Oltremare, Luce Nascosta, and AMARIA, among others. She has performed featured roles across NYCB's repertory, including George Balanchine's Firebird, Stravinsky Violin Concerto, and Symphony in C; Jerome Robbins' Dances at a Gathering, Moves, and Piano Pieces; Ulysses Dove's Red Angels; Christopher Wheeldon's Liturgy and Polyphonia; and many more.
Maria will bid performing with the Company adieu with the closing program of the fall, on Sunday, October 17 at 3 PM.
Who has been an important influence or inspiration to you as a performer?

My first summer as a student at the School of American Ballet, I attended The Royal Ballet's production of Manon. It was my first time seeing The Royal Ballet, and that evening the company was led by the extraordinary Sylvie Guillem. She was the most exquisite ballerina I had ever seen. Witnessing her artistry and unbelievable gifts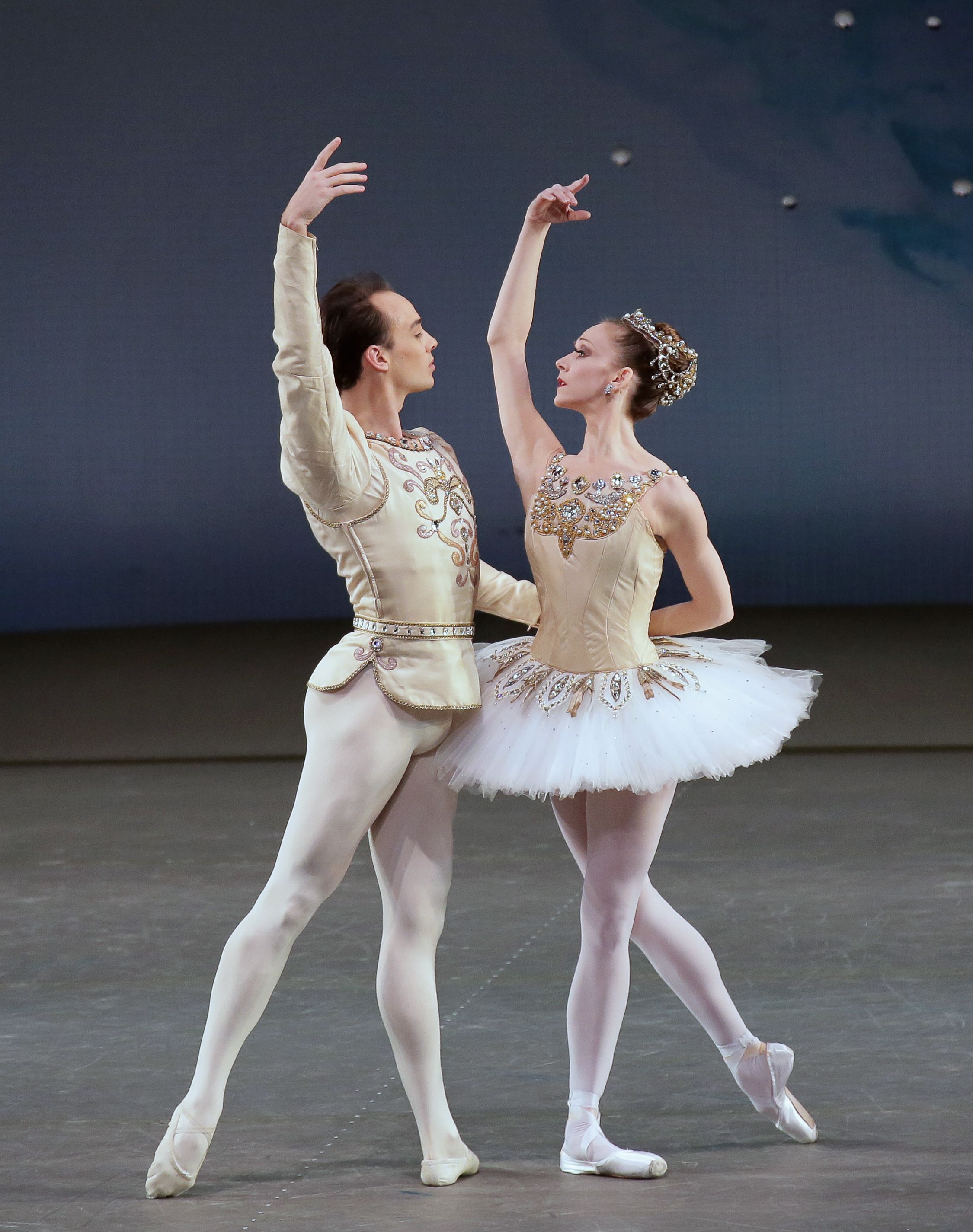 made a massive impression on me. I had always been a hard worker, but seeing someone dance the way she did, with such intelligence and abandon, inspired me to want to achieve a whole new level of craft and freedom onstage.

Do you have any special memories from your years in training?

Both the choreographic and annual student workshops were highlights of my time at the School of American Ballet. I had the great privilege of working with Christopher Wheeldon as part of one of the first works he created in America—something that proved a significant stepping stone for us both in our careers and a piece that marks the beginning of a wonderful personal and professional friendship that has stood the test of time. In my second year at the School, I was chosen to dance two roles: the "Waltz Girl" in Serenade and the lead ballerina in the 4th movement of Western Symphony. It was a serious luxury to have many months to work on these roles and a complete honor to be coached by the brilliant [former NYCB Principal Dancer and current SAB Faculty Member] Suki Schorer and [former NYCB Soloist and current SAB Faculty Member] Suzy Pilarre.

What are your favorite roles to perform onstage?

I've been incredibly blessed with roles over the years, so there really are too many favorites to mention. Here is a still pretty long shortlist: the lead ballerina in Mozartiana, the lead ballerina in Diamonds, the pas de deux in Agon, the striptease girl in Slaughter on Tenth Avenue, 3rd movement of Wheeldon's DGV: Danse à Grand Vitesse, and Mauro Bigonzetti's In Vento.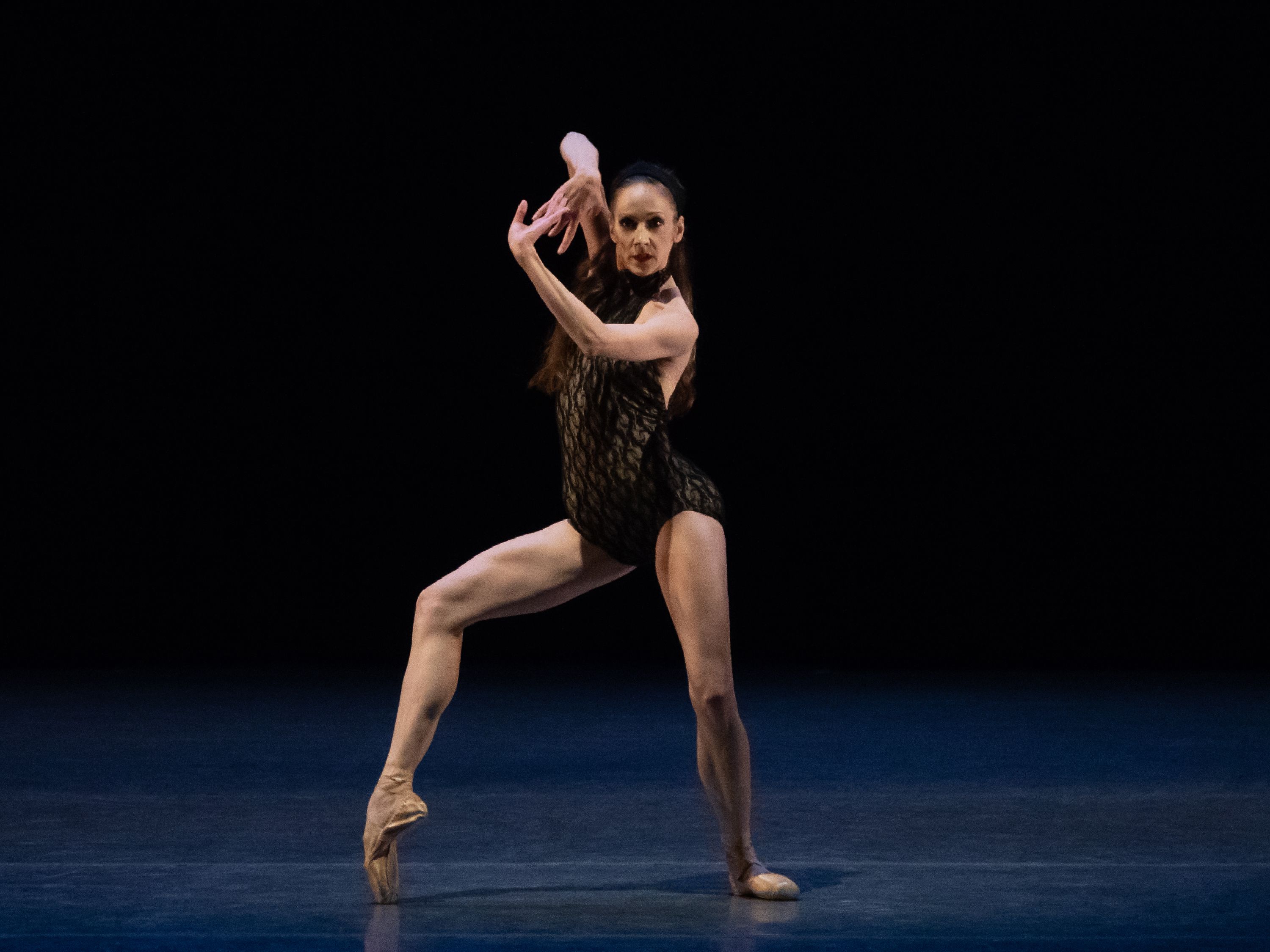 What was a particularly memorable experience in collaborating with a choreographer or originating a role with the Company?

In Vento, the second ballet Mauro Bigonzetti created on me, was a special collaboration. We were more familiar with each other, and I feel like he unlocked something in me. He pushed and challenged me to explore a deeper connection with the music and to discover new layers of artistry. I felt truly liberated onstage for the first time and realized I wanted to experience that feeling more often in my dancing.

Is there a tour or performance memory that you cherish, or look back on and laugh?

In one of my first years in the corps de ballet, I was thrown into the ballet Glass Pieces. In the 3rd movement, during the final moments of the ballet, when everyone is moving in a clockwise direction very fast, I managed to fall on all fours. In order to keep up with the traffic coming at me, I had to crawl on my hands and knees very fast until the end of the ballet. It was devastating at the time, but I can look back now and laugh.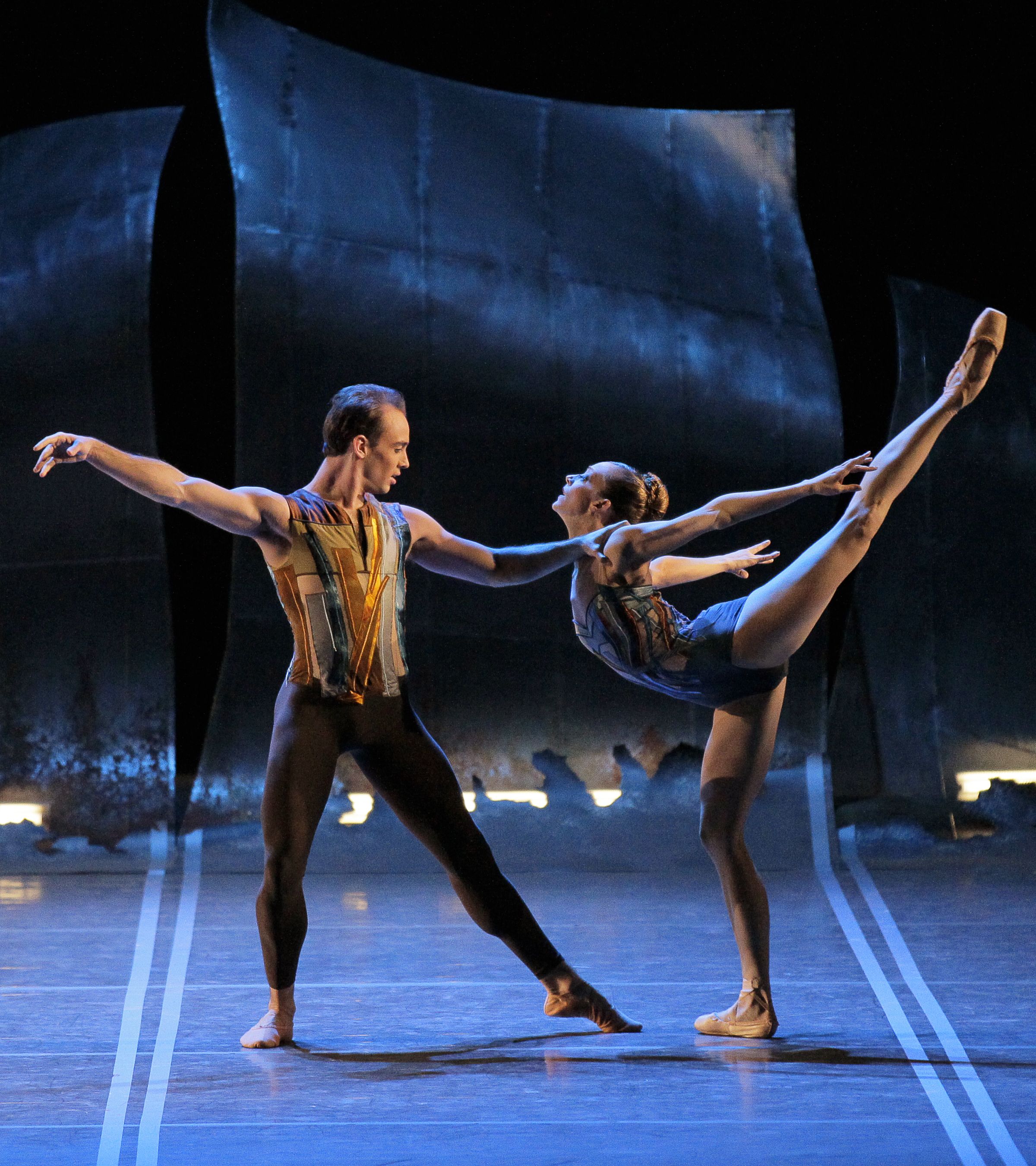 There was no one standout moment on tour for me, but the tours themselves were extremely precious and always served to bring the Company closer together. I will cherish my touring memories and feel very grateful for the good fortune of getting to travel and see the world.

Are there any roles or ballets that you wish you'd had a chance to perform?

I always wanted to perform the woman in white from George Balanchine's La Valse, Juliet in Romeo and Juliet, and Manon in Kenneth MacMillan's Manon.

Was there a pivotal moment in your career that helped shape who you are today?

No one pivotal moment—instead, many more minor instances along the way which have threaded together over time to help make me the person I am today.

What are you looking forward to about this next phase in your life and career?

I look forward to nurturing the art form and the next generation by sharing what I have been lucky enough to learn over the last 30 years. I also look forward to not being in quite as much physical pain.

What do you imagine for the future of the art form?

I'm consistently inspired by those who honestly and authentically love what they're doing, so I find it very interesting to see the institutions and individuals who are clearly focused on nurturing and encouraging that love in their artists. I hope that in the future we can evolve towards complete inclusivity and successfully cross boundaries in order to touch everyone with what is so poignantly beautiful about this most enigmatic and unique of art forms.

Do you have any special words of wisdom or helpful hints to share with dancers who are either new to the art form or to the Company?

Your time as a dancer is so precious and will fly by. It is incredibly important to remember to be in and embrace every moment, no matter how challenging it may feel. Every time you step onstage, dance as if it was your last time. When you come off stage, remember the good moments and try not to always focus on the things that did not go the way you planned. There is beauty, craft, and education in imperfection. Above all, trust yourself and enjoy every second you get to do what you love.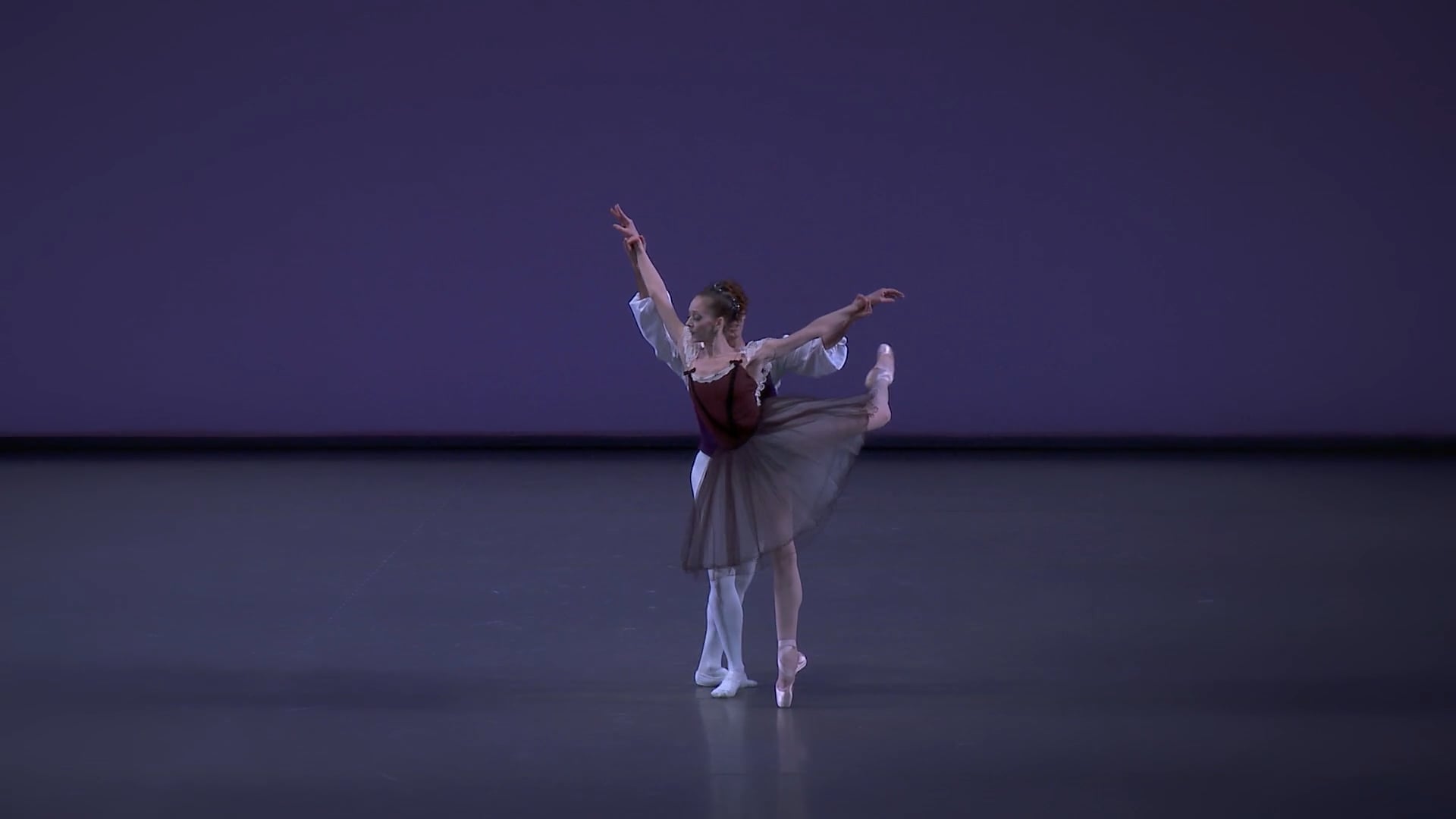 Anatomy of a Dance
Maria Kowroski on Mozartiana
The lead role in this late-career Balanchine work often goes to to the most senior ballerina in the company. Maria Kowroski had to wait her turn, and it was worth it—the musicality of the work gives her space to interpret the steps in a manner that's both individual and reflective.