4 Questions with... Harrison Ball
By Madelyn Sutton, April 10, 2023
Born in Houston, Texas, and initially trained at The Charleston Ballet Theatre in South Carolina, Principal Dancer Harrison Ball began studying at the School of American Ballet in the summer of 2007, enrolling full-time that fall. Ball performed in Jerome Robbins' Fanfare for the Jerome Robbins Celebration in 2008 before becoming an apprentice with NYCB in 2011. He officially joined the Company as a member of the corps de ballet in 2012 and was promoted to the rank of soloist in 2017 and principal dancer in 2022. A recipient of the Mae L. Wien Award for Outstanding Promise in 2011, Ball was the 2013-14 Janice Levin Award honoree, and nominated for the 2015 Clive Barnes Foundation Award.
While a dancer with NYCB, Ball has performed a wide variety of featured roles in the Company's repertory, including George Balanchine's Episodes, Tschaikovsky Pas de Deux, and A Midsummer Night's Dream; Robbins' Andantino, Dances at a Gathering, and Interplay; Alexei Ratmansky's Concerto DSCH and Voices; Christopher Wheeldon's DGV: Danse à Grande Vitesse, Mercurial Manoeuvres, and Polyphonia; and many more. He has originated featured roles in Kyle Abraham's Love Letter (on shuffle), Sidra Bell's SUSPENDED ANIMATION, and Gianna Reisen's Judah, among others.
Ball will make his debut in Robbins' Afternoon of a Faun this spring and will give his farewell performance in the role on Sunday, April 30 at 3 PM. We caught up with him between rehearsals to ask about his most significant influences, pivotal moments in his career thus far, and words of wisdom for the dancers of tomorrow.
Who has been an important influence or inspiration to you as a performer?
Naturally, I'd say the legacy of George Balanchine has been a beacon in both my personal life and career. His repertory and the heritage of his School and Company intoxicated me for years. To be a dancer, to be a performer, one needs to pull inspiration from everyone and everything. One has to be open to receiving the lessons from the past to create the future, no matter how much it challenges the mind and body. For my curiosity, I channeled Nijinsky; for my presence I remembered Jock Soto; for my confidence I danced for Peter Martins; to feel beautiful I imagined being Darci Kistler or Gelsey Kirkland; for technique I heard Wilhelm Burmann in my mind; for power I listened to Sally Leland and Richard Tanner; for individuality I trusted Lisa Jackson; for perfume I sought out Jean-Marie Didière in Paris; for ease I looked to Christine Redpath and Jean-Pierre Frohlich; and for intelligence I learned from Rosemary Dunleavy.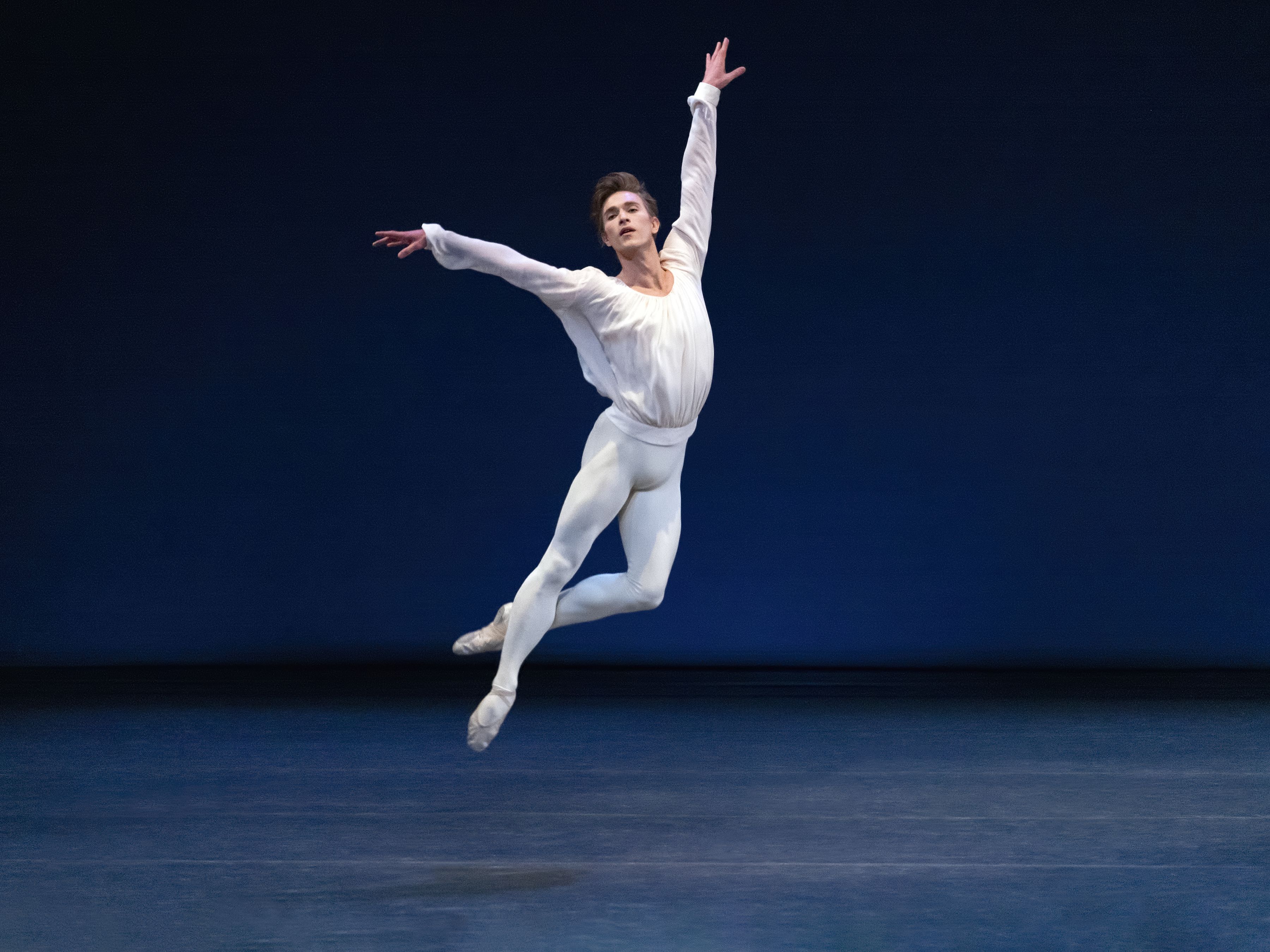 Was there a pivotal moment in your career that helped shape who you are today?
Unfortunately, I have had bad luck when it comes to injuries. There was never a moment where I was not managing a painful injury. At one point, I broke both of my feet and was put into a wheelchair. I took it as a sign and began to redirect myself. I was 24 and had just been promoted. It was devastating. It felt like my life had stopped. Eventually, I decided to pick myself up by the bootstraps and told myself that the injuries were a special and unique opportunity to get life experience that I could bring to the theater. I learned that in life there are no rules, only guidelines, and that you choose your path. I believe I became a better person for it. It took time for the lessons to catch up to my dancing, but they did. The waiting, the pain, the sense of loss was worth it.
What are you looking forward to about this next phase in your life/career?
For the past year I have been training as an actor and have been lucky enough to work as a choreographer for a professional company. I look forward to the latter but am most curious about performance as an actor. To my surprise, I have learned that acting is also a physical art form. I enter this next phase with fear of failure, but I welcome it with arms wide open. Confidence parallels the fear, knowing that all that I have learned as a student and performer in dance can be carried over. I am passionate about the human condition and that's what acting is all about. Additionally, it has been refreshing for me to be in a classroom as a novice. It's been extremely healthy for me to bring myself into a new art form. Life is about evolution and I feel that this is the most natural progression for me.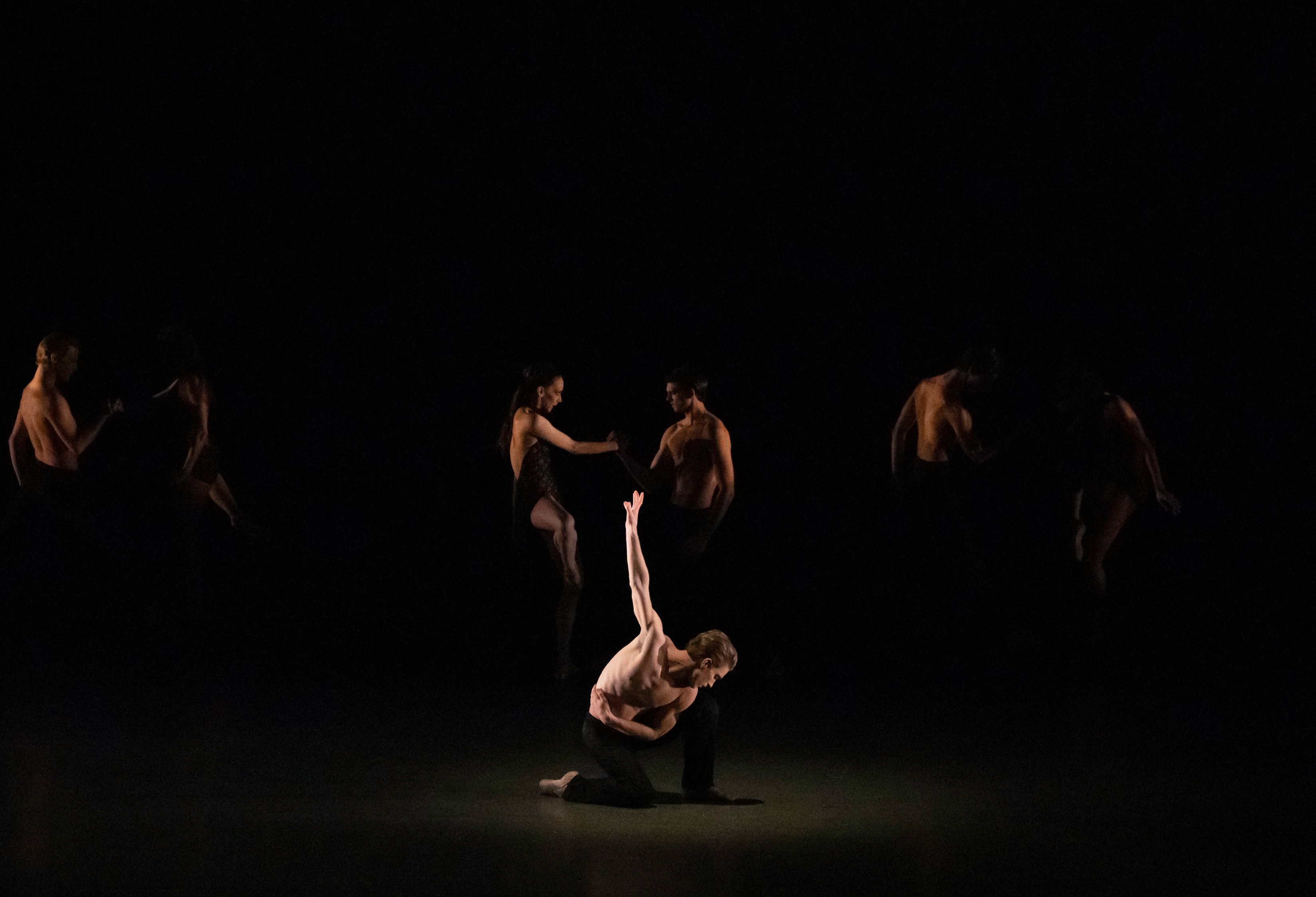 Do you have any special words of wisdom or helpful hints to share with dancers who are either new to the art form or to the Company?
If I could give advice to dancers who are in training or beginning a performing career it would be a few things. I would say that as deeply as you work on your craft, you must work on yourself. The body is indeed the instrument you use but it is the mind that informs everything you do. Travel, travel, travel. See the world and expand your mind. You must attend performances in all theater mediums, go to museums and galleries and learn about the great artists, educate yourself on cinema and culture, keep up with the current affairs of humanity, watch other companies all around the world (social media can be a tool in this regard), learn new styles of dance, read the great literature of the world, take an acting class and learn how to be truthful in the moment, find a hobby that enhances your creativity as a performer. Most importantly, learn to be honest with yourself. It's easy to get wrapped up in small things in the dance world. It is not life or death. Stick to the big picture. Once you get your first paycheck, you are an adult. Take responsibility in your life. There is no such thing as authority once you begin working. You will fear performance, colleagues, and faculty. Tell yourself to not be afraid anymore until you aren't. Have no fear! And remember to not take yourself or everything too seriously. Fight to maintain your curiosity and joy. Have fun and enjoy your career no matter where you are. Work as hard as you can. It goes quickly. Most importantly, enjoy life.