6 Questions with... Gonzalo Garcia
By Madelyn Sutton, February 14, 2022
Born in Zaragoza, Spain, Principal Dancer Gonzalo Garcia began training at eight years old, at María de Ávila's school. After a summer session at San Francisco Ballet School, he participated in the Prix de Lausanne, becoming the youngest dancer to receive a gold medal. He joined San Francisco Ballet as a corps de ballet member in 1998, was promoted to soloist in 2000, and principal dancer in 2002. In 2000, he was the recipient of a Princess Grace Award.
After performing with the Company as a guest artist in the 2004 Balanchine Centennial Celebration, Gonzalo joined New York City Ballet as a principal dancer in October 2007. Since joining NYCB, he has performed featured roles throughout the repertory, including George Balanchine's Apollo, Rubies, and Prodigal Son; Jerome Robbins' Opus 19/The Dreamer, Dances at a Gathering, and The Goldberg Variations; Christopher Wheeldon's Polyphonia, DGV: Danse à Grande Vitesse, and Mercurial Manoeuvres; Mauro Bigonzetti's Vespro; and many others. He has originated featured roles in Alexei Ratmansky's Concerto DSCH and Pictures at an Exhibition; Justin Peck's Pulcinella Variations, Rodeo: Four Dance Episodes, and Rotunda; Wayne McGregor's Outlier; and more.
Gonzalo will take his final bows as a Company member on the concluding program of the winter performance period on Sunday, February 27 at 3:00pm.
We caught up with him in the studio to ask him about his inspirations, most treasured memories, and plans for the future.
Who has been an important influence or inspiration to you as a performer?
In terms of iconic, famous dancers, I would say that [Rudolf] Nureyev was someone that really struck me as a very different individual, who revolutionized male dancing and had a very unique life, coming from Russia and leaving everything behind, a very passionate, interesting artist—almost obsessive with his passion for the art form. The same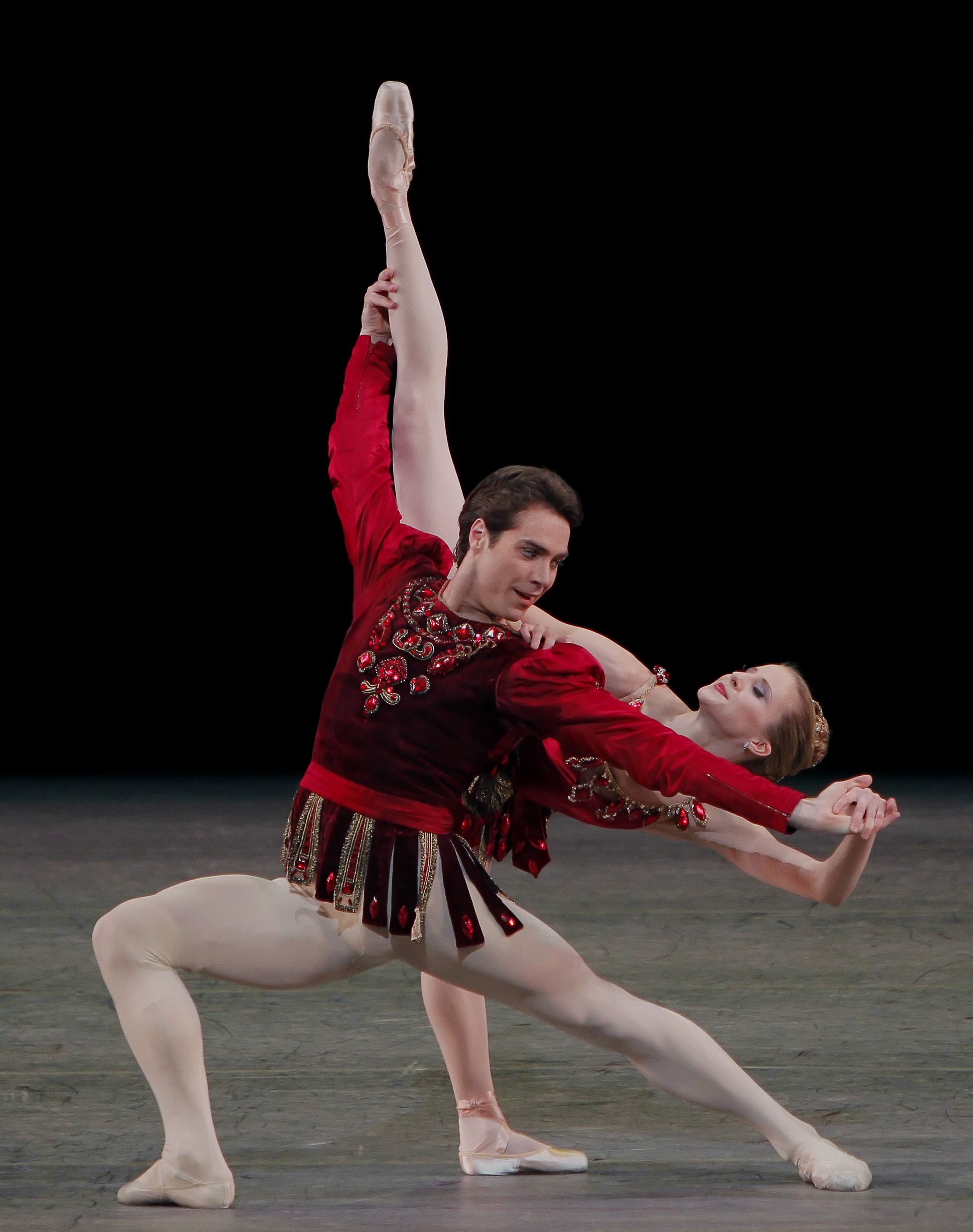 thing in a different way with Misha [Mikhail] Baryshnikov, who changed everything for male dancers.
Starting my career next to [former Principal Dancer] Joaquín De Luz was very inspiring—to see his determination; he's Spanish, so we had a lot of things in common, and he is a brilliant dancer.
But my biggest inspirations are just the people that I'm surrounded with all the time, my daily coworkers. My inspiration comes from the pianists, it comes from the new apprentices, from everyone surrounding me, coaches, people like Susie Hendl, Victor Castelli, were very important in my life. I'm constantly looking for inspiration to keep going, to make it to the end of the day, the end of the rehearsal.
What are some of your favorite roles to perform?
It's hard because I have liked so many, and a lot of the time, if I'm learning a new role, that becomes my favorite role ever. I love Giselle and I love dancing Lord Albrecht. That role is very poetic, very dramatic, and very romantic, and has a lot of depth—you can be vulnerable and you can bring a lot of bravura dancing and still find a lot of humanity in the role. It feels like it's an "old" classic that can still be modern and a lot of people can relate to it.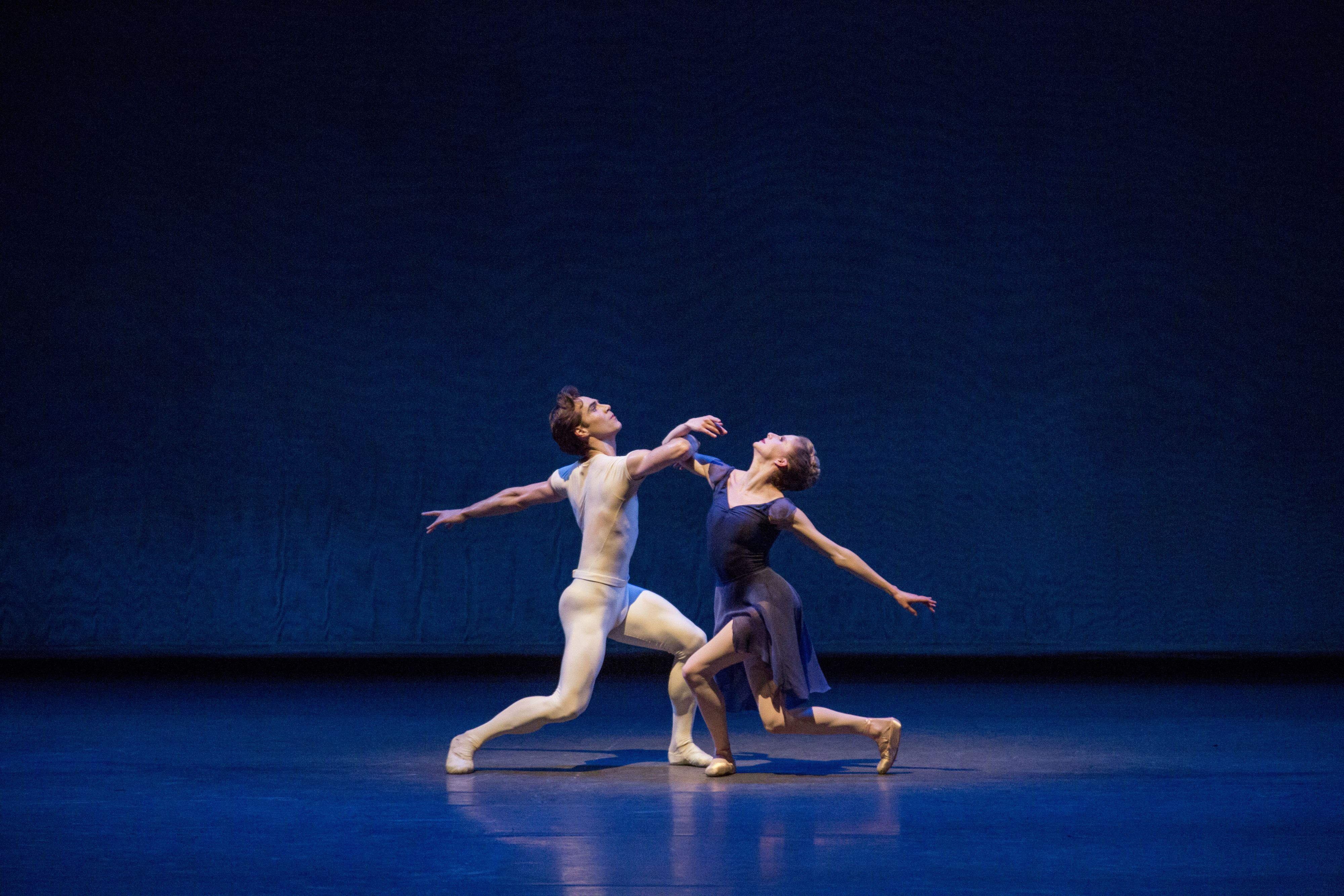 And then I love neoclassical ballets like Apollo, Orpheus, Opus 19/The Dreamer, where everything is very abstract, but the narrative is still there; the steps give you the purpose, but you also have to find a deeper purpose within the steps. I love that combination, where it doesn't have to be so specific and spell it out to the audience.
And then there are Dances at Gathering, Other Dances—the Chopin ballets that Robbins created have always felt very hand in hand with me, with my personality, with the way I approach the stage. Robbins forces you to become human with everybody else onstage, and with your partners.
What was a particularly memorable experience collaborating with a choreographer or originating a role with the Company?
[Alexei] Ratmansky has always been a huge inspiration and an amazing choreographer. He made Concerto DSCH, which was a fantastic role for me and Joaquín [De Luz] and Ashley [Bouder, principal dancer with NYCB], and we danced it so many times, and it was so specific to our personalities and our dynamics with each other. And the same thing later with Pictures At An Exhibition, I also originated that role, and the solo is very poetic and sort of melancholic—things that I can relate to and that I'm good at.
And then with Justin Peck—he brought this fresh energy and dynamic to New York City Ballet, that gave a very clear edge to City Ballet dancers, since he was a dancer himself and he grew up in the institution. I think that was very, very exciting and specific for the Company, and I have been so lucky to originate roles in so many ballets: Rodeo, Rotunda, The Decalogue, Pulcinella Variations, The Most Incredible Thing—roles that are very strong technically for the men, but also so poetic and specific to the New York City Ballet style. So for me, he is, without a doubt, a huge inspiration.
Is there a tour or performance memory that you particularly cherish?
Jacques d'Amboise had coached me in the role of Apollo. Jacques was an incredible interpreter of the role and a very passionate person who would tell you so many stories while teaching you—how Balanchine coached him, and what specific things you have to think about in Apollo, especially in the last scene, when you're looking up and you're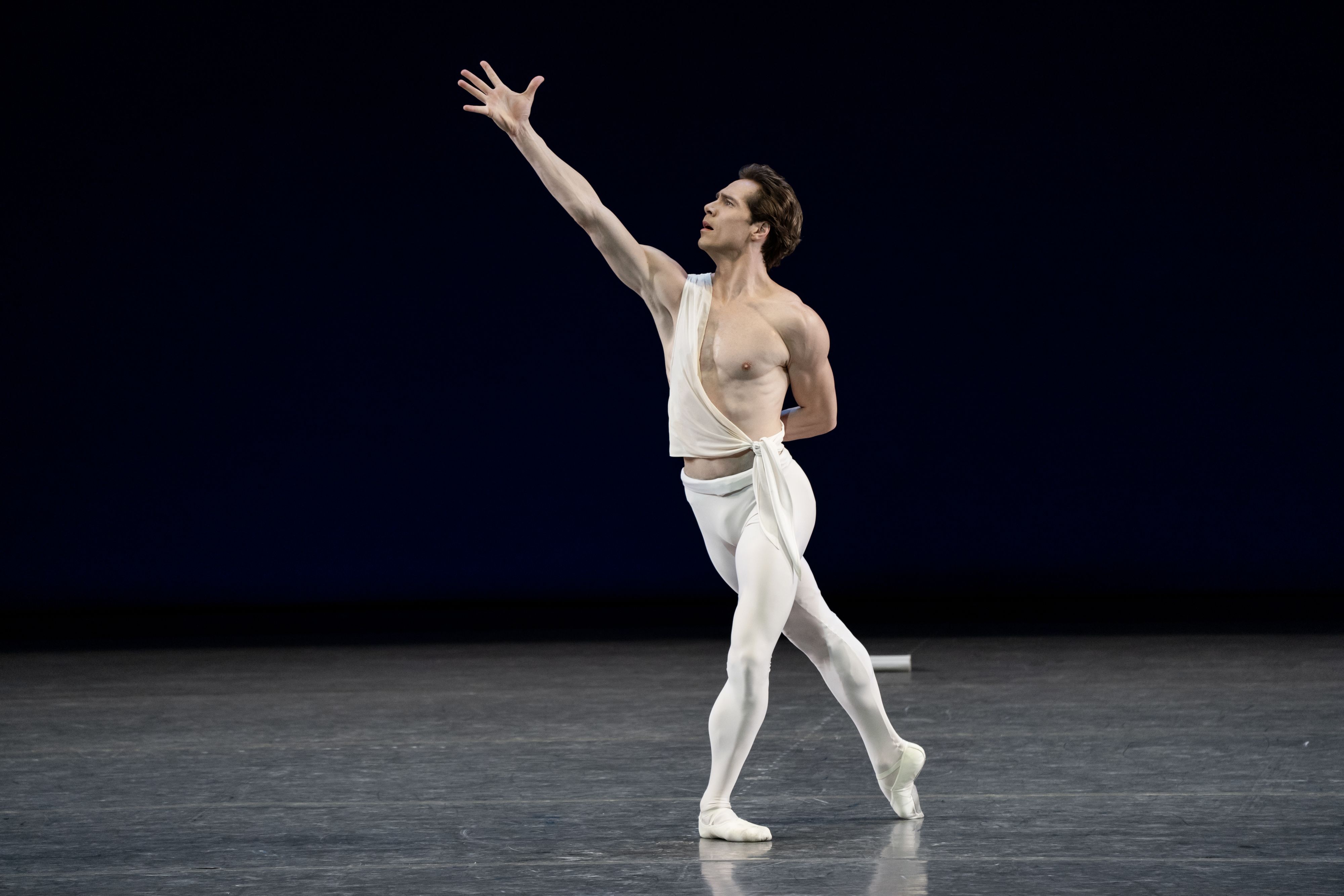 supposed to be looking up at the Parthenon, and you're calling your muses. And then years later, when the Olympics were held in Athens and I was dancing with San Francisco Ballet, we were invited to perform at the outside Greek theater and I did Apollo. It was an incredible experience because at night, everything is lit up and you can see the Parthenon from the stage. That was almost like an out of body experience, because I could really hear Jacques and everything he had taught me. I was already a little experienced in the role and I was able to really get myself lost in this warm summer night with the Parthenon and these Greek ruins around me. I felt like I really was Apollo.
The performances that are very symbolic for me tend to have a lot to do with the people who work with me or who taught me the role and how passionate and specific and dedicated they were, and Apollo was one of them because of Jacques.
What are you looking forward to about this next phase in your life and your career?
I'm looking forward to a different rhythm, to have time to do things that I haven't had time for during my off time, like travel. Time off for me has always been a scary thought because I don't want to take too much time off from my body, so I want to enjoy some of those privileges. But I'm also just looking forward to shaping the next generation and passing on my knowledge and everything that I have collected. It's exciting to see what comes out of that, and still shape myself as an artist. It's not like, "Okay, I'm done now, I'm sitting and I'm never gonna get up." I think that's not going to happen—once a dancer, always a dancer. Finding a different platform and new inspirations in dance are also what I'm looking forward to experiencing.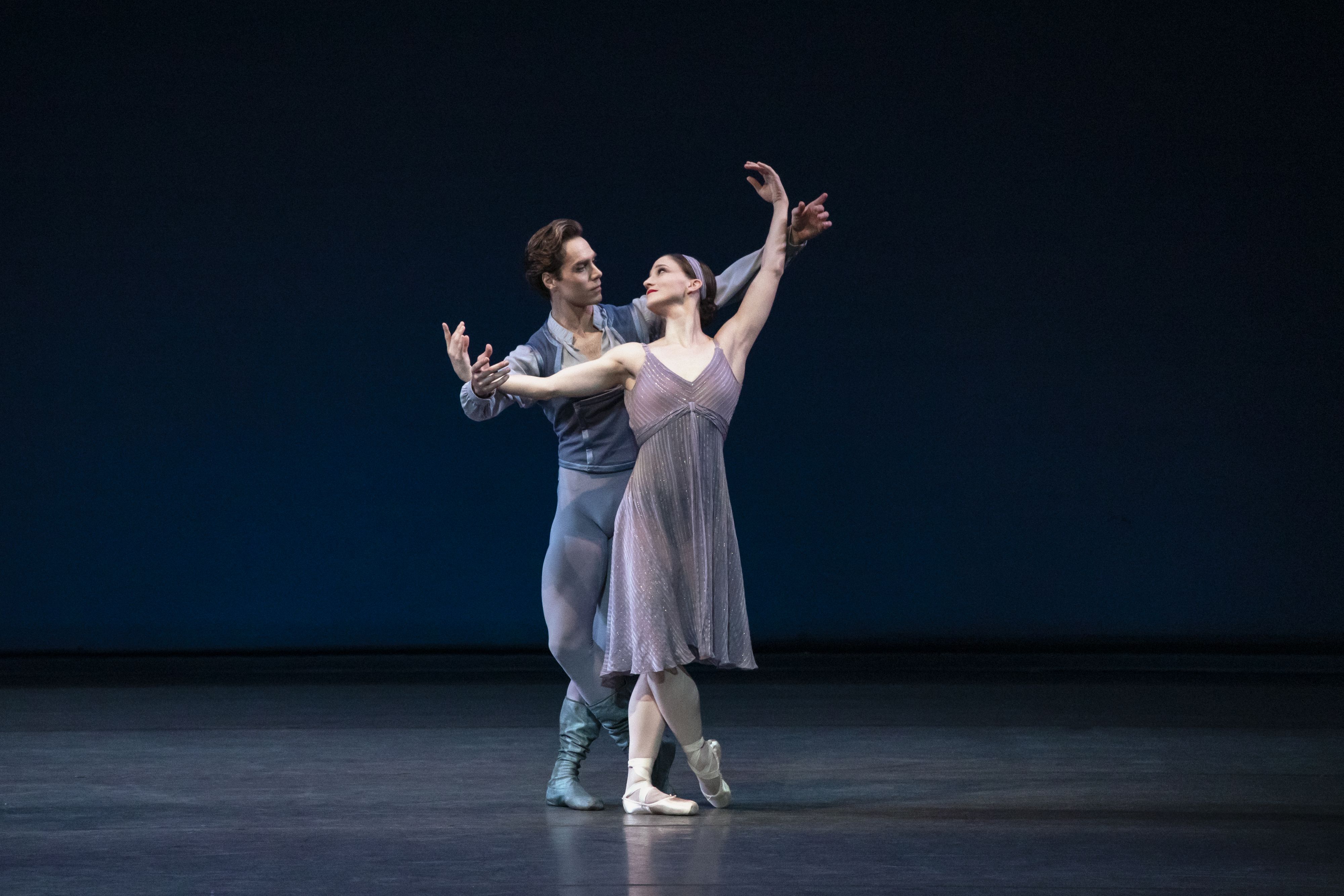 I will keep teaching at SAB [the School of American Ballet], and hopefully having more freedom and time away from the stage will allow me to be there more. I'm incredibly excited about having Darla Hoover and Aesha Ash take over, it's the best news ever, and being part of that new direction is exciting for me since it's happening parallel to my moving away from being onstage with NYCB. It's also very exciting news for me because I've danced with Aesha, and when I first left San Francisco Ballet she was one of my first partners.
[Aesha and I] were partnered in Fool's Paradise, which was a ballet by Christopher Wheeldon, and then we ended up dancing together in Slingerland, which is a beautiful [William] Forsythe pas de deux. That was a great vehicle for Aesha and a great opportunity for me, and we got to work with Mr. Forsythe at the time, which was very exciting. I got to know Aesha on an artistic and a more personal level.
Do you have any words of wisdom or helpful hints to share with dancers who are either new to ballet or new to the Company?
I think that you have to stay motivated and alert and always ready to work, always ready to say yes and ready to put yourself out there. And don't lose focus, even when the inspiration is not coming to you: you have to find it.