7 Questions with... Ask la Cour
By Madelyn Sutton, September 15, 2021
Ask la Cour began his training at the age of nine at the Royal Danish Ballet School in his native Copenhagen, Denmark, studying with Niels Balle, Adam Lüders, and Colleen Neary. He became a member of the Royal Danish Ballet in 2000, where he performed featured roles in August Bournonville's Napoli, John Cranko's Onegin, and Alexei Ratmansky's The Nutcracker, among others.
Since making the leap from Denmark into NYCB's corps de ballet in 2002 and achieving the ranks of soloist in 2005 and principal dancer in 2013, la Cour has spent almost two decades impressing audiences with his heartfelt drama and unassuming presence. He has originated lead roles in Christopher Wheeldon's After the Rain, Benjamin Millepied's Double Aria, Justin Peck's The Most Incredible Thing, and more since joining the Company; he has performed featured roles in a wide variety of works in the repertory, including George Balanchine's Episodes, Vienna Waltzes, Diamonds, and many others.
Ask will take his final bow with NYCB on Saturday, October 9 at 8 PM, appearing in Balanchine's Monumentum pro Gesualdo and Movements for Piano and Orchestra and Wheeldon's After the Rain Pas de Deux.
We spoke with him about his international career and what made him the dancer he is today.
Do you have any special memories from your years in training and/or at the School of American Ballet?
Beginning in 1988, my mom [Lise la Cour, then Viceballetmester or Associate Artistic Director of the Royal Danish Ballet] created children's ballets for the Royal Danish Ballet School, which was a great way to display storytelling as well as the different levels of technique for each of the students. We would give public performances of these children's ballets, usually every fall. In Denmark, we have something called "fall vacation," which normally happens in October for a week and a half or so. Normally, during that time, when all the schools were out, we would be performing; a lot of schools would actually bring their students for one of the days during the week off, like a field trip.
So I was always participating in performances from a very young age. I didn't really train at SAB—I went for a couple of summers for two weeks at a time, and it was always fun to go and see how it was done elsewhere and get inspired. And then during my last year at The Royal Danish Ballet School, I actually didn't attend regular academic classes as much, because they were in need of men in the corps and they had to pull some resources from the School. So me and a couple of other guys were always used like fillers, but we would still be doing arabesque and tour jeté onstage with the rest of them.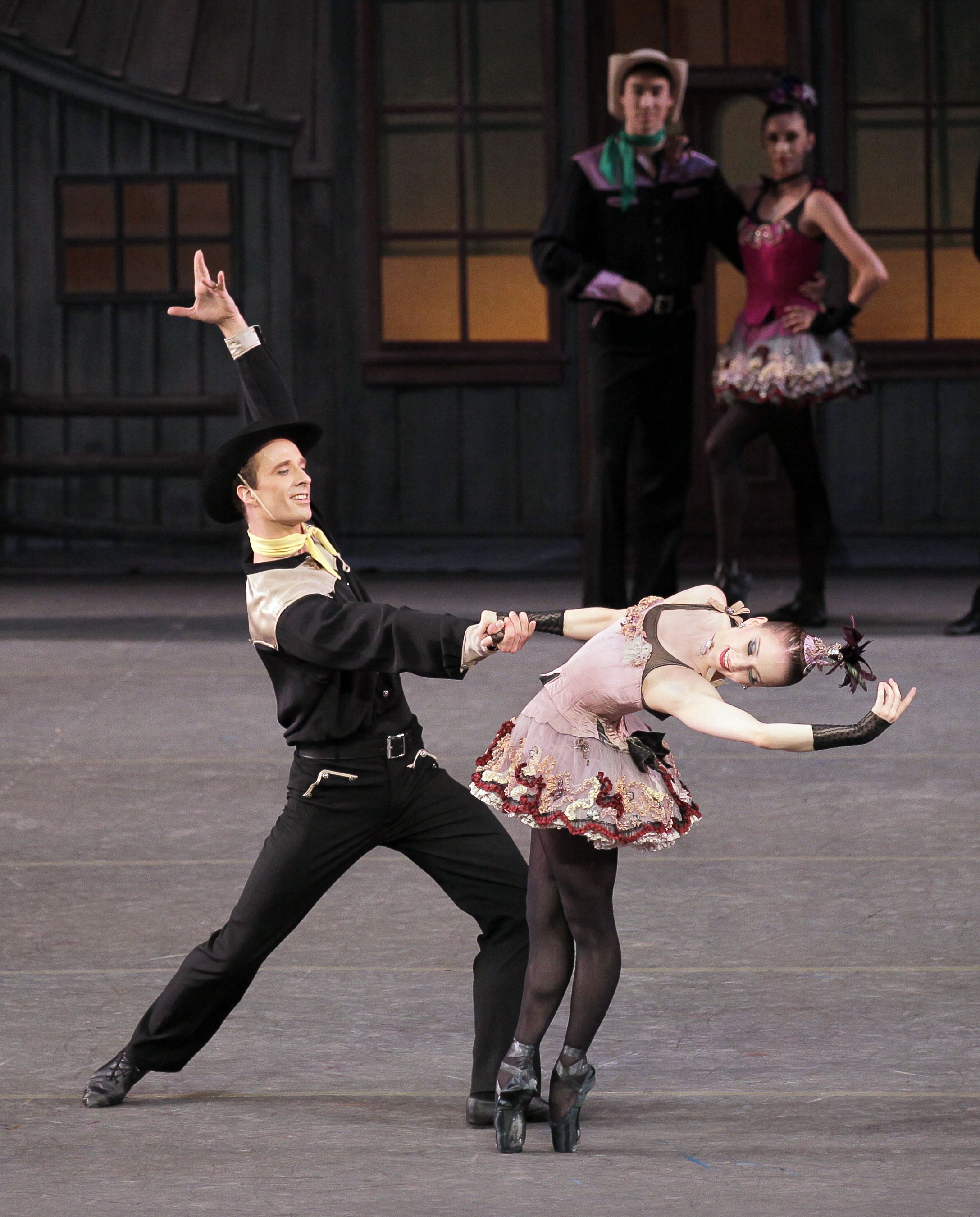 What are your favorite roles to perform onstage?
I'm really happy with all of the things that are going this fall—the first movement of Western Symphony, which is super fun; Serenade "Waltz Boy," which is also a great part; and then I'm doing After the Rain Pas de Deux—I love doing that as well, of course, and Monumentum pro Gesualdo and Movements for Piano and Orchestra, which are also very special to me. I don't really have a favorite—they're all very different.
I can tell you a favorite ballet of mine, but it isn't in the NYCB repertory: Onegin by John Cranko. They've performed it a couple of times at American Ballet Theatre, but it's more often performed at the Royal Danish Ballet, Stuttgart Ballet, Hamburg Ballet. I performed the role of Lensky, which is the next lead after Onegin, when I was 19, so that was very special for me—to get to perform a role like that meant a lot to me.
What was a particularly memorable experience in collaborating with a choreographer or originating a role with the Company?
When [Christopher Wheeldon's] After the Rain was created, that was something special—it was me and Maria [Kowroski, fellow principal dancer] partnering in the first movement, with [former Principal Dancers] Wendy Whelan, Jock Soto, and Sofiane Sylve, and [former Soloist] Edwaard Liang. It was crazy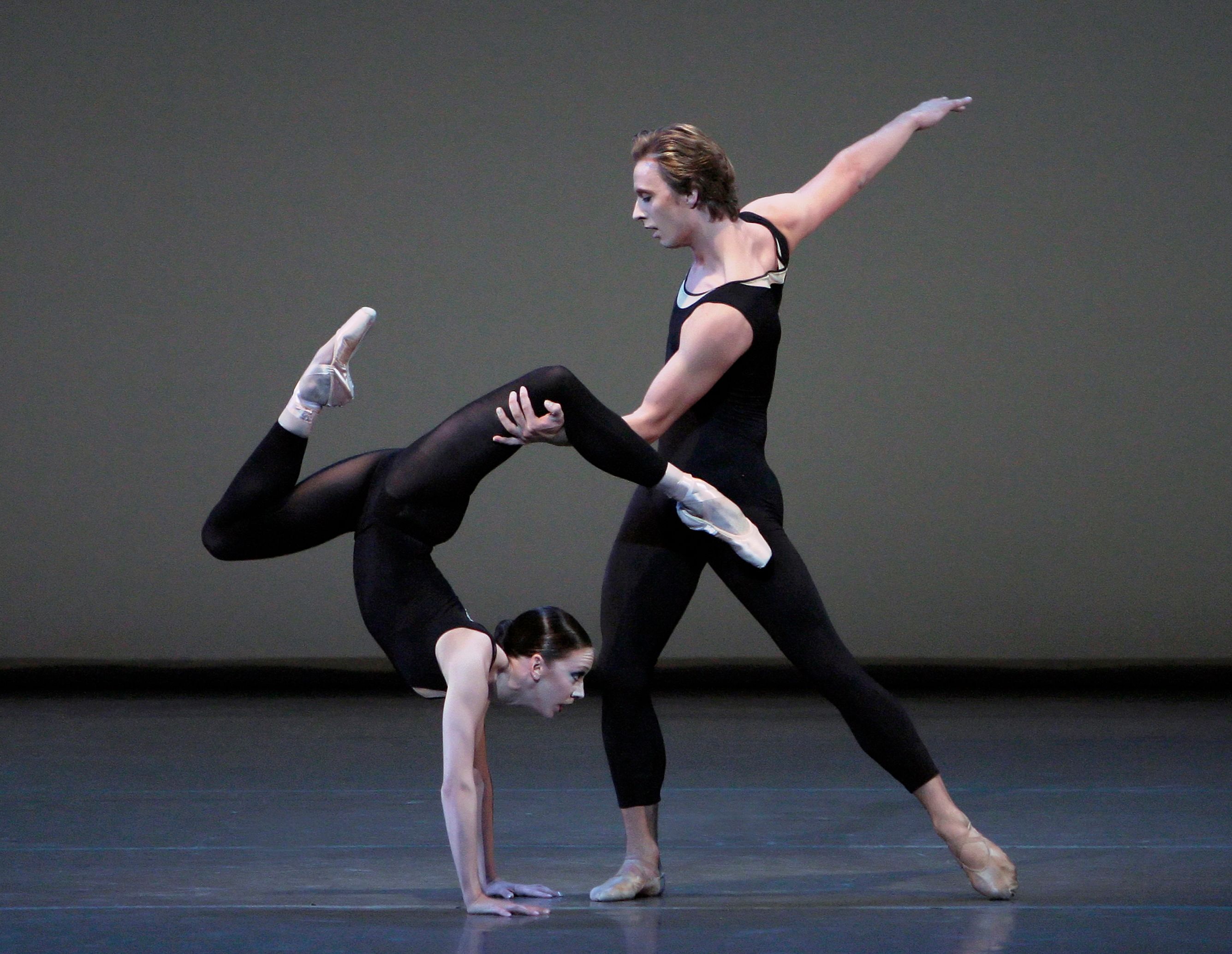 because I was in the room with a lot of characters, and I was just this young corps guy, trying to hold my own, in a sense, but also just staying out of the way.
Benjamin Millepied's Double Aria was also quite a big deal because it was the first time Maria and I did a lot of partnering together. I remember that it was fun, but it was also very difficult. I came from the Royal Danish Ballet, where I had done some partnering—not that I was super strong, but at least I felt that I knew what I was doing; but coming in and learning how someone else is moving around, the different bodies, I just remember that being a little bit challenging.
Are there any roles or ballets that you wish you'd had a chance to perform?
I wish that I could have done the Prince in Swan Lake. I was rehearsing for it in 2005, and that's when I had a major injury. I would also say James in [August Bournonville's] La Sylphide, from my upbringing in the Bournonville tradition. That has always been a role that I wanted to do; I know it by heart, I was in the ballet as a kid, and I've always loved the story. It's probably not gonna happen since I'm almost 40. And I'm about to retire.
Was there a pivotal moment in your career that helped shape who you are today?
One crucial moment in my career that changed me and my dancing, a lot—and not necessarily for the better in the beginning—was when I had a really bad ankle sprain in the main studio rehearsing the Black Swan portion of Swan Lake, with Sara Mearns, and I tore two and a half ligaments in my left ankle. I had major reconstructive surgery and it took nine months after the sprain before I was back onstage. But I still felt really bad because I also had an extra bone in my ankle—a lot of people have it, but it's mostly when you're dancing that you realize you do, because you have to be up at high relevé, on demi pointe, and all of a sudden, it can become very painful or very irritating.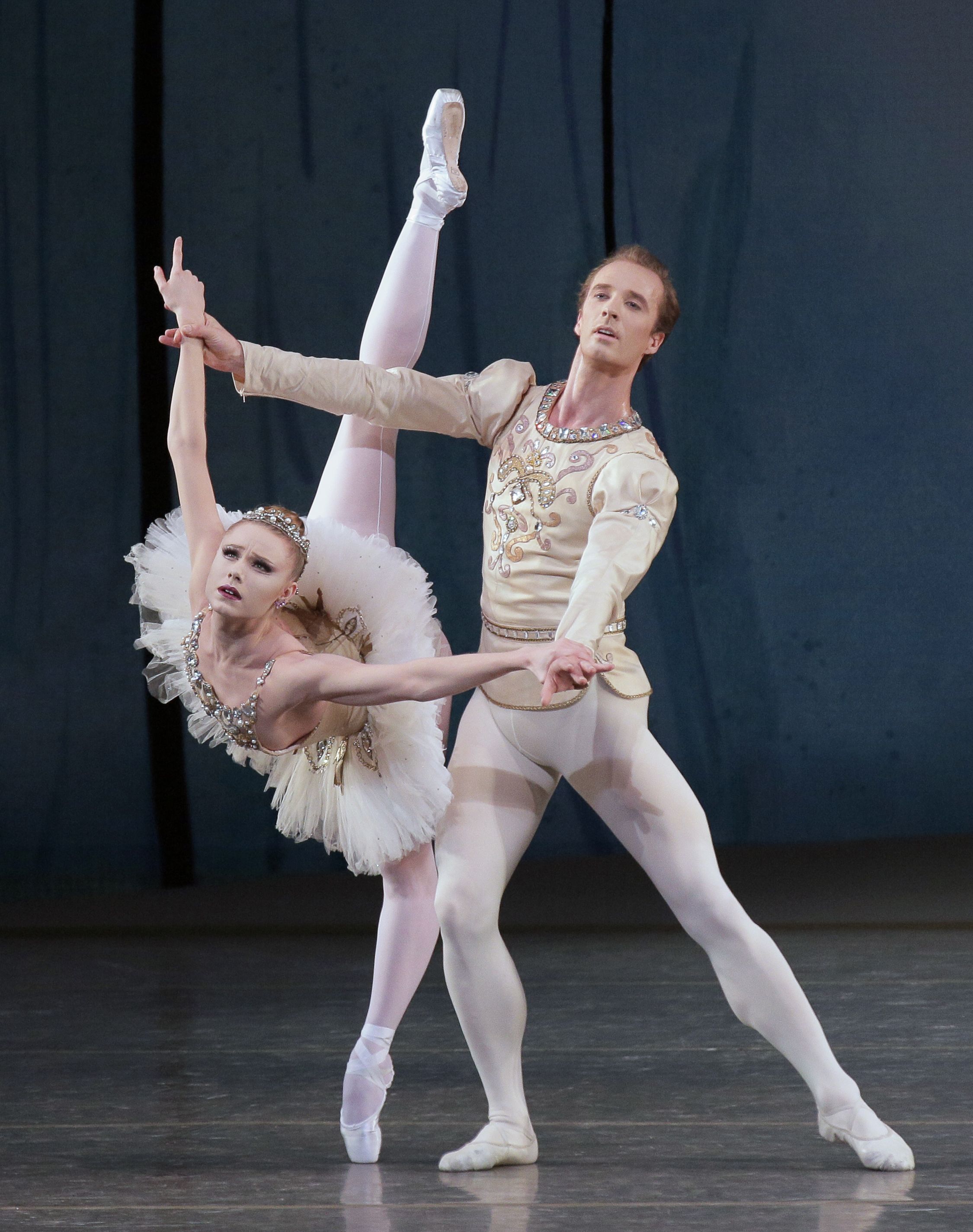 Ever since then, I've had to find a different way of dancing and to focus on different things. I was very depressed because of the injury. I think, from beginning to the end, it was more than two years before I started feeling good; that was a long time for me to try to get back. And I kind of lost interest in ballet for a while, I thought it was over for me because it was just too painful. It was not worth it. And then I actually had a second surgery, which made me see the light at the end of the tunnel. They removed a bunch of scar tissue and the extra bone.
I've had my fair share of injuries as a result, with my back, for instance, because of compensation. I have 15% less movement in my left ankle, so everything gets distorted a little bit; you have to teach your body how to hold back on certain things, but sometimes you don't think about it and everything gets a little bit shifted. This experience is really what has shaped me to become who I am today as a dancer. I have learned how to deal with it. I still love the art and still love dancing and being onstage, even though I've had to go through these phases where it became very painful.
What do you imagine for the future of the art form?
I hope that ballet keeps pushing the boundaries, or is a place where you can take up important issues of the day. But at the same time, I hope ballet will stay true to the roots. That was my biggest love and passion as a kid—I grew up in a house full of tradition. Traditions can evolve, but at times you still have to look at what has come before you—to push the boundaries while not forgetting the tradition and the roots. I would also love for ballet to do more storytelling; I love a good story ballet, and it would be nice to see new story ballets.

Do you have any special words of wisdom or helpful hints to share with dancers who are either new to the art form or to the Company?
When I was 31, I came to a point when I was about to stop dancing. I was like, "I'll do another one or two seasons, and then I'm ready. I'm gonna stop." I'd definitely had times when I wasn't as engaged as I could have been, in hindsight. I really wasn't happy for a long time; I wanted to stop dancing or go elsewhere. But it wasn't about changing where I was, it was about changing who I was—I basically decided just to dance for myself. And I had a very positive outcome from that. I started having a good time in rehearsals, I was enjoying myself more onstage—I was just more focused. Prior to this change, I remember that whenever things weren't going well, I would occupy my mind with something else—which can be a savior in the moment, but in the long run it didn't necessarily do me any favors. Then when I decided to start focusing a little bit, and started dancing for myself and not for the people out there, and finding joy in myself—the next thing you know, I got promoted to principal dancer. And then I basically said, "Crap, I have to stick around for a little while." And so I've been here for 19 years.