9 Questions with... Amar Ramasar
By Madelyn Sutton, May 25, 2022
Born in the Bronx, NY, Principal Dancer Amar Ramasar enrolled at the School of American Ballet (SAB) in 1993, receiving additional training at the American Ballet Theatre Summer Program and The Rock School of Pennsylvania Ballet. He became an apprentice with NYCB in July 2000 and joined the corps de ballet in July 2001. Ramasar was promoted to soloist in March 2006, and achieved the rank of principal dancer in 2009.
While a member of the Company, Ramasar originated featured roles in a number of ballets created on NYCB, including Mauro Bigonzetti's Luce Nascota, Oltremare, and AMARIA; Wayne McGregor's Outlier; Justin Peck's Paz de la Jolla, Rodeo: Four Dance Episodes, and The Times Are Racing; and Alexei Ratmansky's Odesa, Pictures at an Exhibition, and Russian Seasons, among others. He has performed featured roles throughout the repertory, such as George Balanchine's Agon, Western Symphony, and Divertimento No. 15; Ulysses Dove's Red Angels; Jerome Robbins' Dances at a Gathering, The Four Seasons, and West Side Story Suite; Christopher Wheeldon's After the Rain and Polyphonia; and many more.
Ramasar will take his final bows as a performer with the Company following a dynamic 21-year career at the May 29 performance of Balanchine's A Midsummer Night's Dream.
We caught up with him between spring performances to ask him about cherished recollections from working with choreographers, a particularly memorable tour experience, and more.
Who has been an important influence or inspiration to you as a performer?
While I have been influenced and inspired by so many, I must recognize three key people: Daniel Catanach for bringing ballet into my life, Olga Kostrizsky for keeping ballet my passion, and Peter Martins for giving me life in ballet. The fact is, I never would've known what ballet was if Danny hadn't shown 13-year-old Amar a videotape of NYCB in Agon. I would never have stepped into the SAB studios were it not for Olga's keen eye, belief in me, and encouragement to keep working hard. Lastly, I would have never set foot on the NYCB stage, risen through the ranks, and built life-long bonds with ballets and artists was it not for the opportunity, guidance, and wisdom of Peter Martins.

Do you have any special memories from your years in training?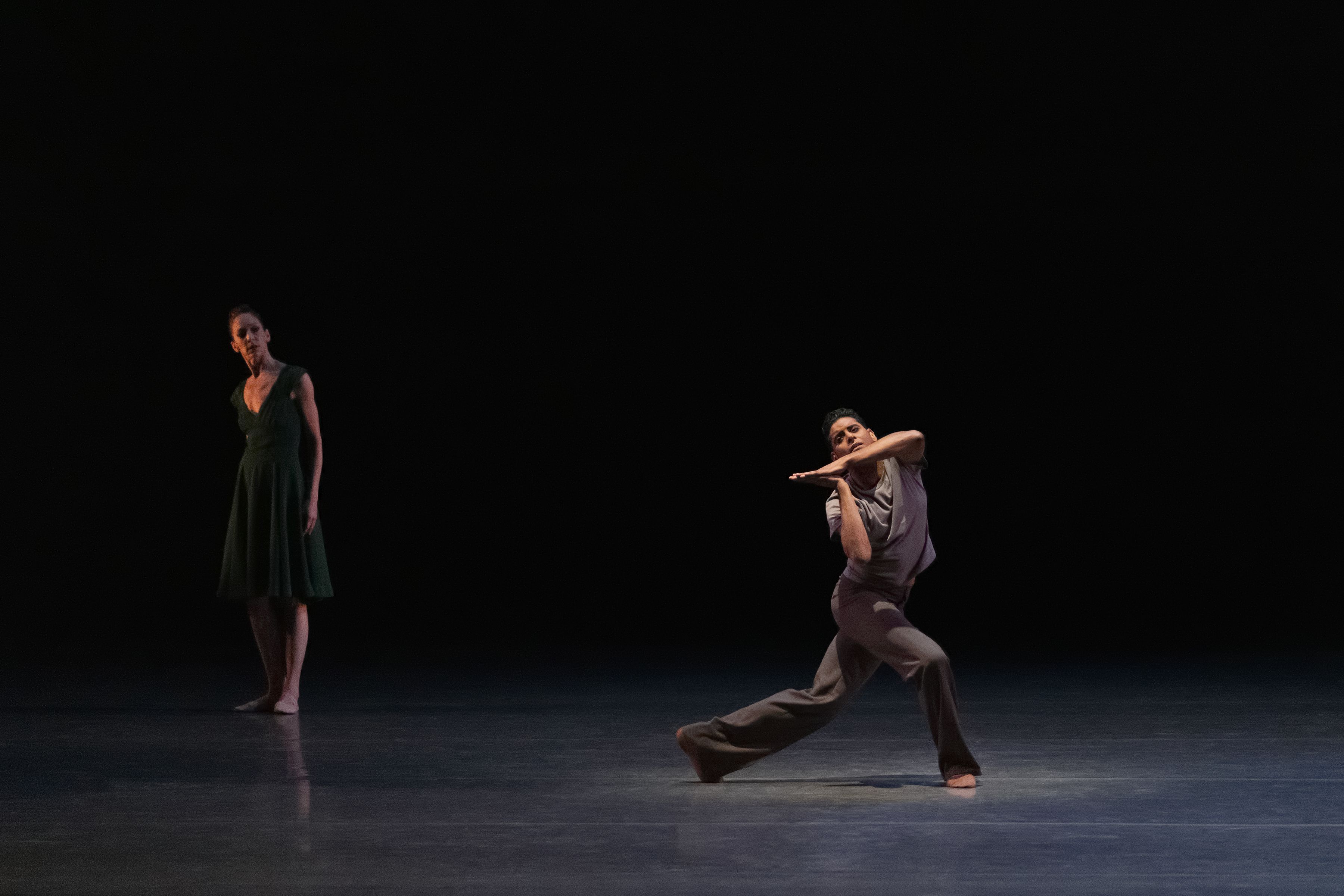 My long past with SAB has given me many memories, especially since I am a complete product of SAB, starting from level Boys 1. A favorite memory comes to mind. When the casting was posted for my first lead role in the SAB Annual Workshop, which was in Balanchine's Valse Fantaisie, the funny thing was I didn't know I was cast. There was a typo on the board that read "Valse Fantaisie Leads: Andrew V., Sarah R., Ohmar R., and Megan P." I just kept asking everyone (and myself), "Who's this Ohmar guy??" I was surprised and thrilled when [SAB Faculty Member] Suki Schorer came to me later that day and said, "I'll see you in rehearsals for the lead, right?"
What are your favorite roles to perform?
A favorite role is impossible to choose. With the long list of Balanchine, Robbins, and new works I've had the honor of performing, I can honestly say each one has been a lesson and contributed to the artist I am today.
What was a particularly memorable experience collaborating with a choreographer or originating a role with the Company?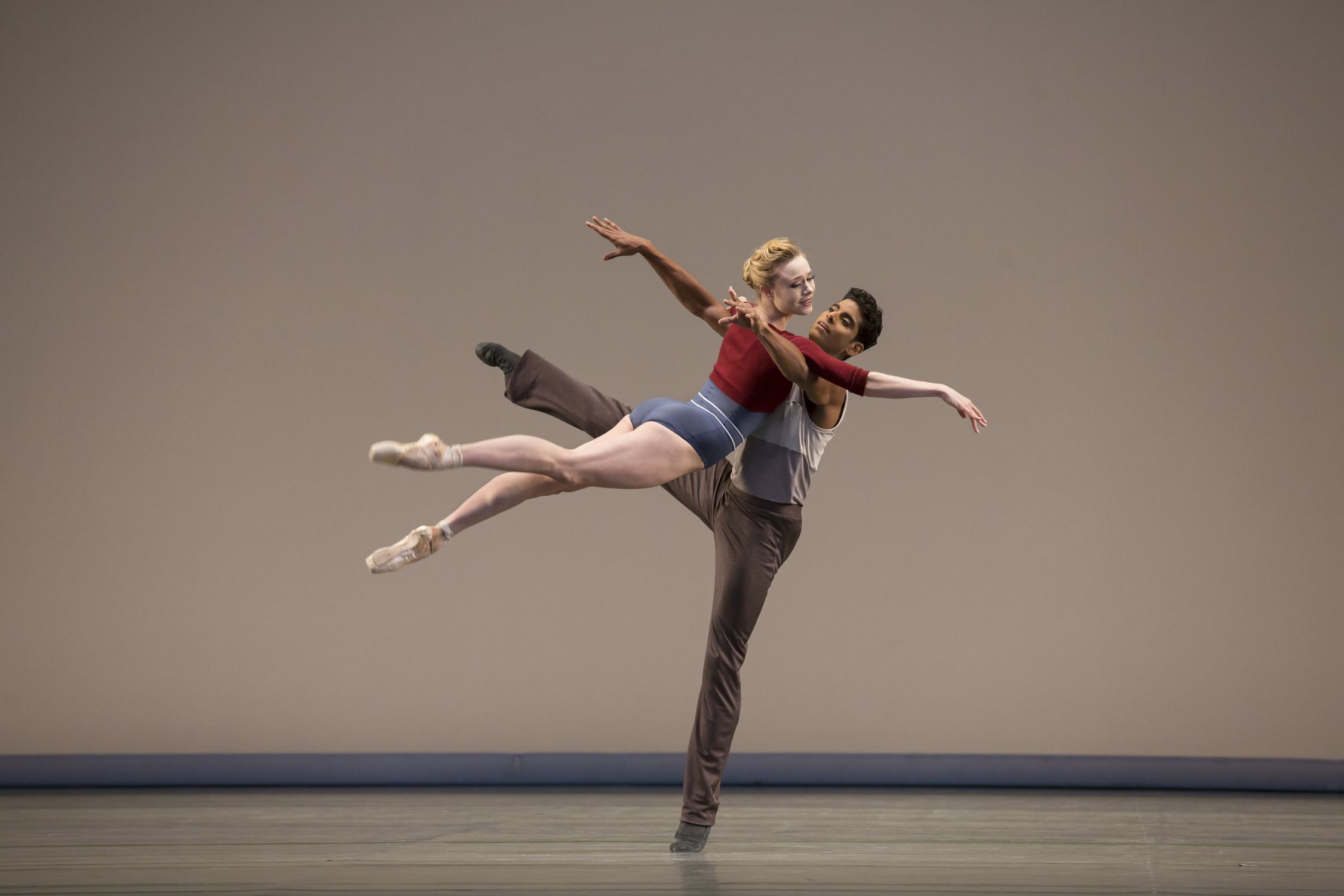 I have been extremely fortunate to originate roles with most of the great choreographers of our time. A few that stick out: Mauro Bigonzetti, who was the first to tell me not to be a ballet dancer onstage but to "be a human." Susan Stroman told me to always give it my all and "hit the button hard!" Justin Peck expressed how good my partnering skills were when I was the "first to lift him" while choreographing. When all my dance clothes were in the laundry, Christopher Wheeldon gave me a dance T-shirt off his back while he choreographed American Rhapsody. Alexei Ratmansky and I shared outbursts of laughter while creating the "Chickens" section from Pictures at an Exhibition. Peter Martins promoted a group of us to principal dancer, mid-step, while choreographing Naïve and Sentimental Music, on his birthday.

Is there a tour memory that you cherish, or look back on and laugh?
My first tour (and first time leaving the country at age 18) included Athens, Greece, and Parma, Italy. Idiotically, I packed my passport in my checked luggage at the airport—clearly a rookie mistake! This misstep left me stranded alone in the Milan airport for 13 hours. When I finally arrived in Athens, a huge part of the Company met me with applause and gave me a chain to wear my passport around my neck for the whole trip.
Was there a pivotal moment in your career that helped shape who you are today?
With complete honesty and humility, the most pivotal moment in my career was when I thought my career was over. In 2018, I made a life-altering mistake in my personal life that affected the entire Company and beyond. For this, I will continue to offer my deepest apologies. The silver linings of this dark cloud helped my growth as an artist and human. Time to reflect, putting in the work to better myself, getting to work abroad in Rome and India, and diving into outside projects all contributed. However, the most impactful aspect was experiencing the true meaning of forgiveness, support, and empathy from colleagues, supporters, friends, family, and my partner Alexa.
What are you looking forward to about this next phase in your life and career?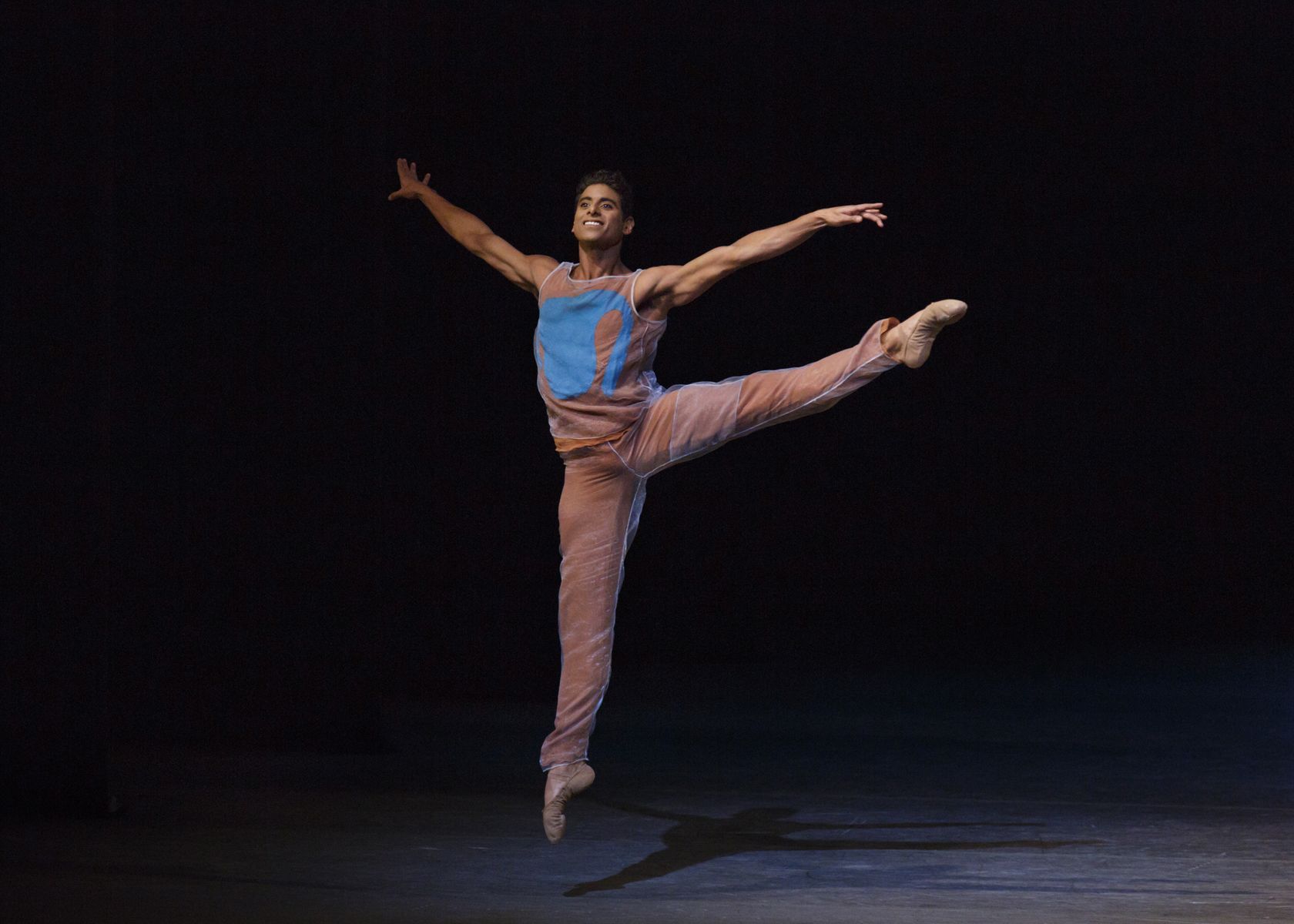 The amount of wisdom passed on to me from both ballet and Broadway artists, choreographers, musicians, creative teams, producers, and artistic leaders has been incredibly humbling to reflect on. I can't help but look forward to passing every bit of this knowledge on to the next generation—not only how to handle the challenges of this art form when times are good, but more importantly, how to handle these challenges with the same grace when times are bad.
What do you imagine for the future of the art form?
Being the first Trinidadian and Puerto Rican person of color to break boundaries in many classical roles at NYCB is one of my greatest honors. I will be forever grateful to the visionaries at NYCB who gave me the platform to do so. I imagine the future of this art form will look a lot more like me—people of all colors and genders leading, putting in the work, and devoting themselves to this art form with respect, joy, and love.
Do you have any special words of wisdom or helpful hints to share with dancers who are either new to the art form or to the Company?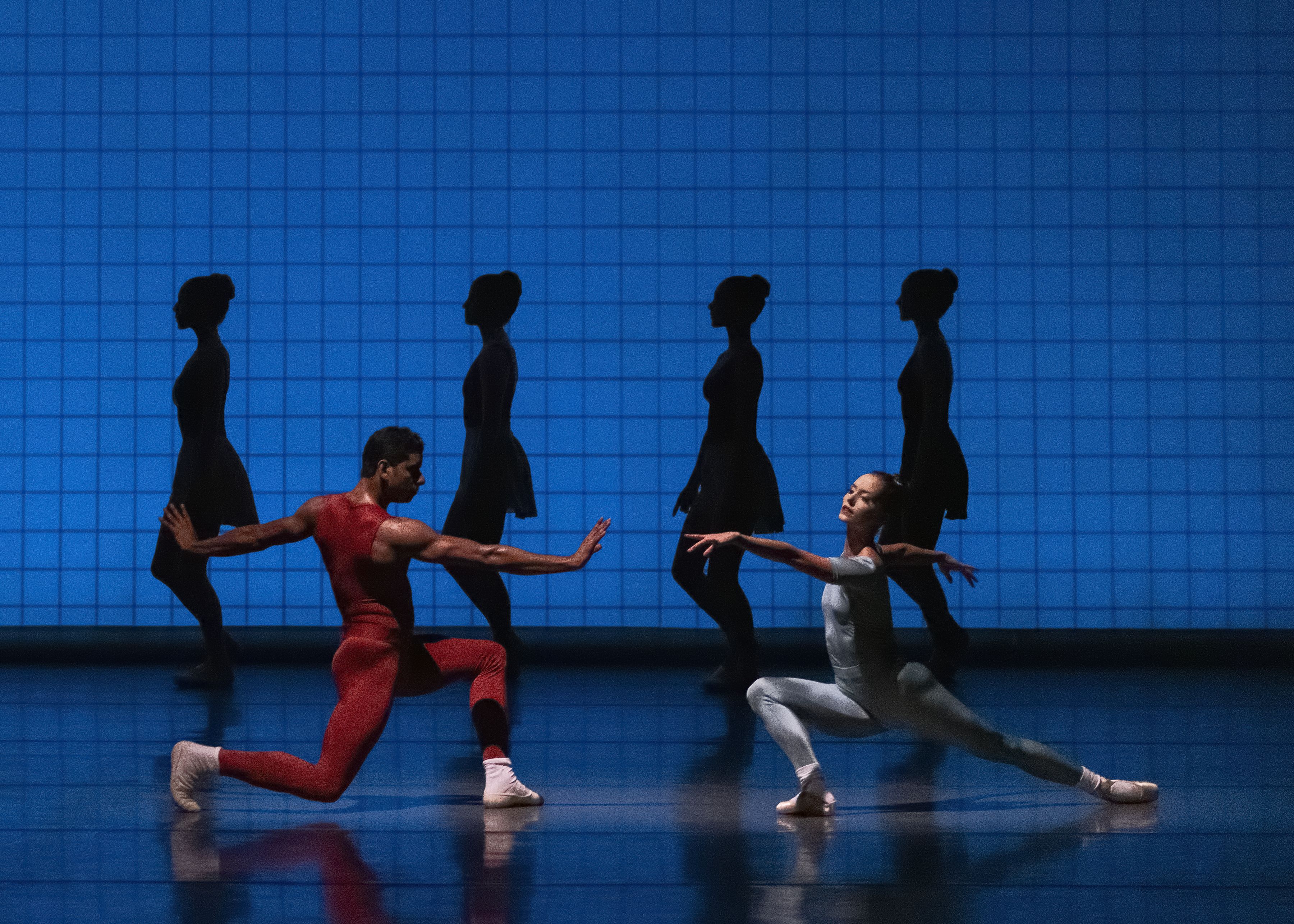 Approach dance with openness, for dance is a never-ending lesson.
Dancing has enriched my life immensely. It took a boy from the Bronx, showed him the world, and imprinted itself into his heart. I encourage current and future artists to remain open to all experiences, for growth is always an opportunity. Always remember to cherish the relationships built on and off the stage. While my performances on the NYCB stage will come to an end, the special bonds and memories created here will stay with me forever.