9 Questions with... Jared Angle
By Madelyn Sutton, January 24, 2023
Principal Dancer Jared Angle was born and began his ballet training in Altoona, Pennsylvania. He enrolled full-time at the School of American Ballet in 1996, receiving the Rudolf Nureyev Scholarship for the 1997-98 school year, and became an apprentice with NYCB in March 1998. He joined the Company as a member of the corps de ballet in July 1998 and was promoted to the rank of soloist in 2001 and principal dancer in 2005. Angle appeared in the 2000 film Center Stage, received the Princess Grace Dance Fellowship in 2001-02, appeared in the Live from Lincoln Center broadcast of "Lincoln Center Celebrates Balanchine 100" in 2004, and was invited to perform at the Kennedy Center Honors tribute to Patricia McBride in 2014.
In his nearly 25 years as an NYCB dancer, Angle has performed featured roles across the Company's repertory, including in George Balanchine's Duo Concertant, Emeralds, and Liebeslieder Walzer; Jerome Robbins' The Cage, Dances at a Gathering, and Glass Pieces; Alexei Ratmansky's Russian Seasons; Christopher Wheeldon's After the Rain Pas de Deux, Liturgy, and Polyphonia; and many more. He has originated featured roles in works created by a number of choreographers, including Justin Peck's Belles-Lettres, The Decalogue, and Pulcinella Variations; Mauro Bigonzetti's Oltremare; Ana Lopez Ochoa's Unframed; and Christopher Wheeldon's Carousel (A Dance), among others.
Angle will take his final bows as a dancer with the Company following the Saturday, February 4 at 2 PM performance of Balanchine's Firebird on the Classic NYCB I program. We spoke with him about his inspirations, favorite memories, and advice for the dancers of the future.
Who has been an important influence or inspiration to you as a performer?
There are too many teachers, dancers, and coaches to single out any ballet people, so let's go a little out of left field and say the music of Mozart (and Bach if I'm allowed a second). I have found a lot of inspiration in listening to and learning about classical music. The last few years, my favorite way to get ready for a show has been to go to an empty studio and play through some Mozart sonatas for four-hands with my brother [fellow Principal Dancer] Tyler if we are both in the Theater. It reminds me to listen, to be present, and that I should have as much enjoyment dancing as I do sight-reading with lots of mistakes!
Do you have any special memories from your years in training at SAB?
I remember being completely obsessed with the Company and the ballets I was watching for the first time. My friends and I went to a performance every single night that we could, then went out afterwards to talk about what we saw, who was our favorite, which ballets we loved and wanted to do some day, etc. It was a real education in the days before you could watch clips of almost any ballet you want on your phone.
What are your favorite roles to perform onstage?
That is impossible to answer, I think, but I will miss the bigger group ballets where you can smile, interact, or even laugh with your friends onstage.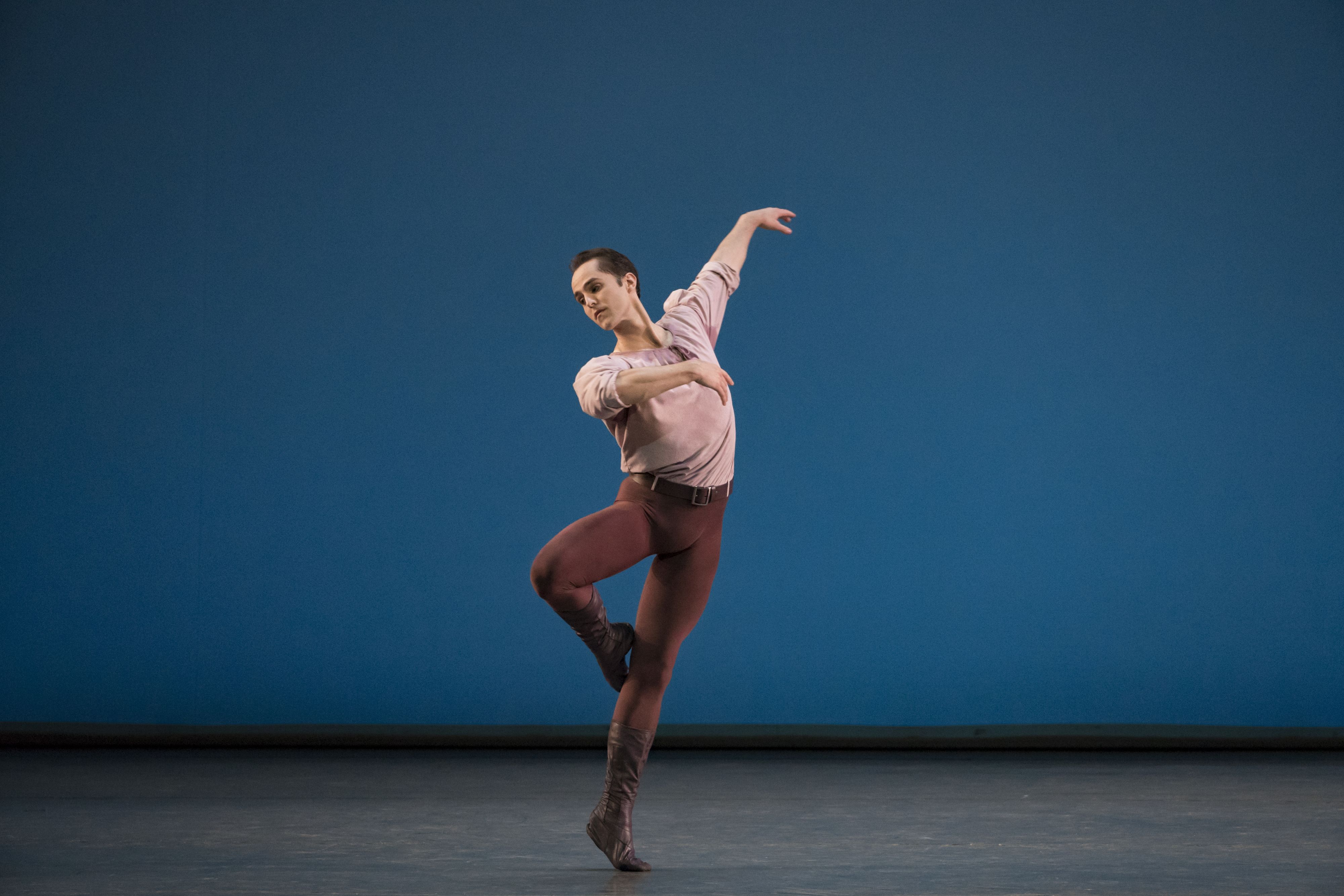 Is there a tour memory that you cherish, or look back on and laugh?
I love going on tour, and there are so many memories with my friends and colleagues onstage and off that I cherish. But I do have two great "second cast" regrets that still sting! The first was when the Company performed in Athens, Greece, at the ancient Odeon of Herodes Atticus Roman theater below the Acropolis. There were only one or two shows with one cast, and I was unfortunately cast two. I was so jealous that my friends were dancing onstage, watching the moon rise over the Parthenon! The second was when the Company was in Paris and there was a joint gala at the Palais Garnier with the Paris Opera Ballet. We shared the program, and the final ballet was Symphony in C, with our corps and a mix of French and NYCB principals. Unfortunately, the French got the movement I danced and I had to watch instead of performing on that historic stage. In both instances I was happy to cheer my colleagues on, though.
Are there any roles or ballets that you wish you'd had a chance to perform?
I kind of wanted to experience everything that Balanchine and Robbins did, not because I think I would be good at them, but because it is fascinating to see how they responded to the music when you step into the distinct worlds they created in each ballet. And anything by Ratmansky.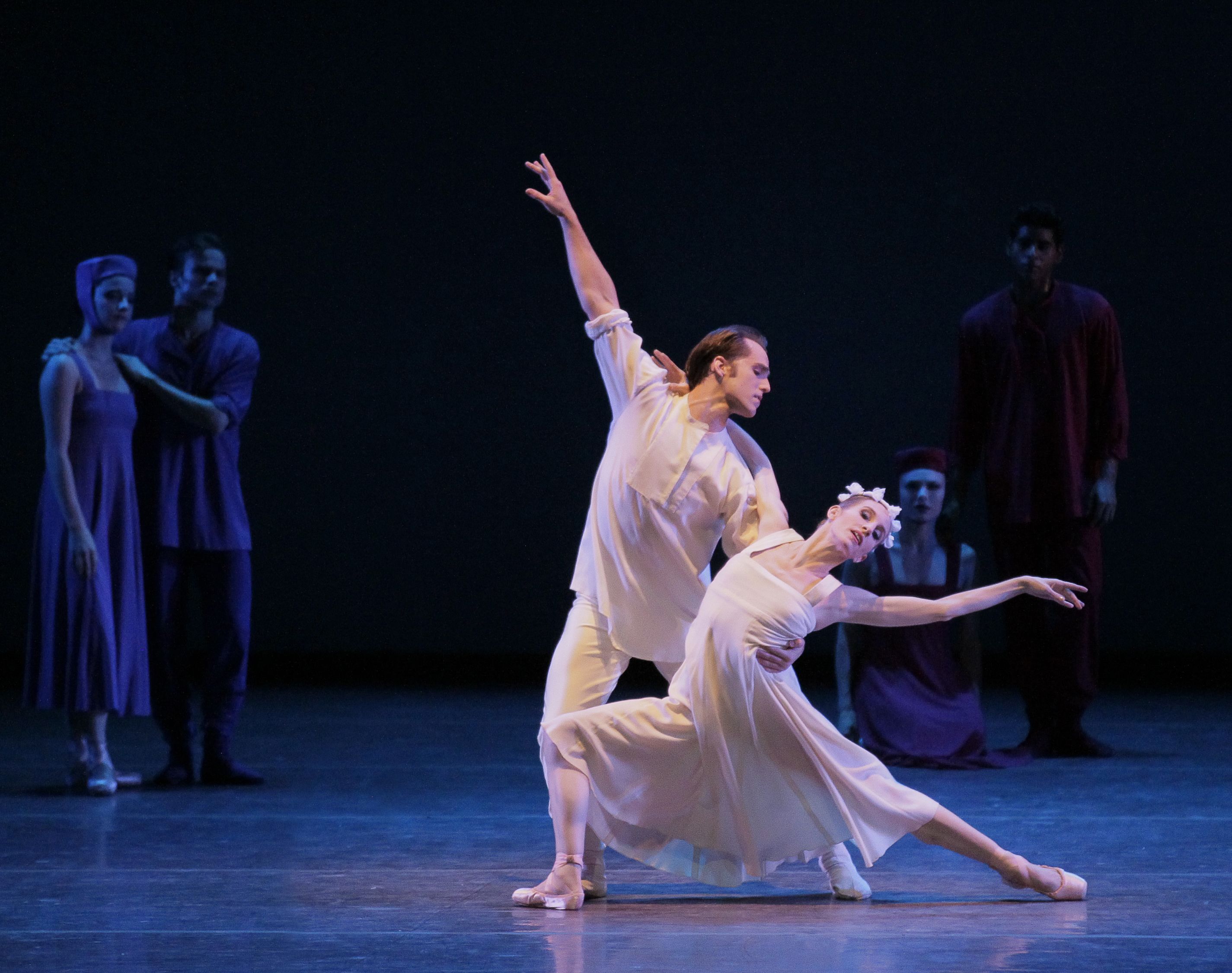 Was there a pivotal moment in your career that helped shape who you are today?
One of the first performances in which I felt the power of being a dancer and dancing to live music in a theater was Jerome Robbins' Les Noces. I performed in it during my first year in the corps de ballet. Before that, I hadn't danced many things, and if I did, I was probably thinking too much about being in the right place onstage, or about technique and if my feet were pointed. Maybe it was because Les Noces didn't feel like ballet—no tights, baggy pants and boots, lots of steps on the floor—that I was free to let go and really lose myself in the music and be totally present. Just dance. I remember thinking that I wanted to feel like that all the time. It's impossible; some shows have that energy and some don't, and you can't predict it, but that taste of freedom onstage informed what I was looking for in the future.
What are you looking forward to about this next phase in your life and career?
Will I stop stressing out about my turnout and my fifth position?!? I hope so!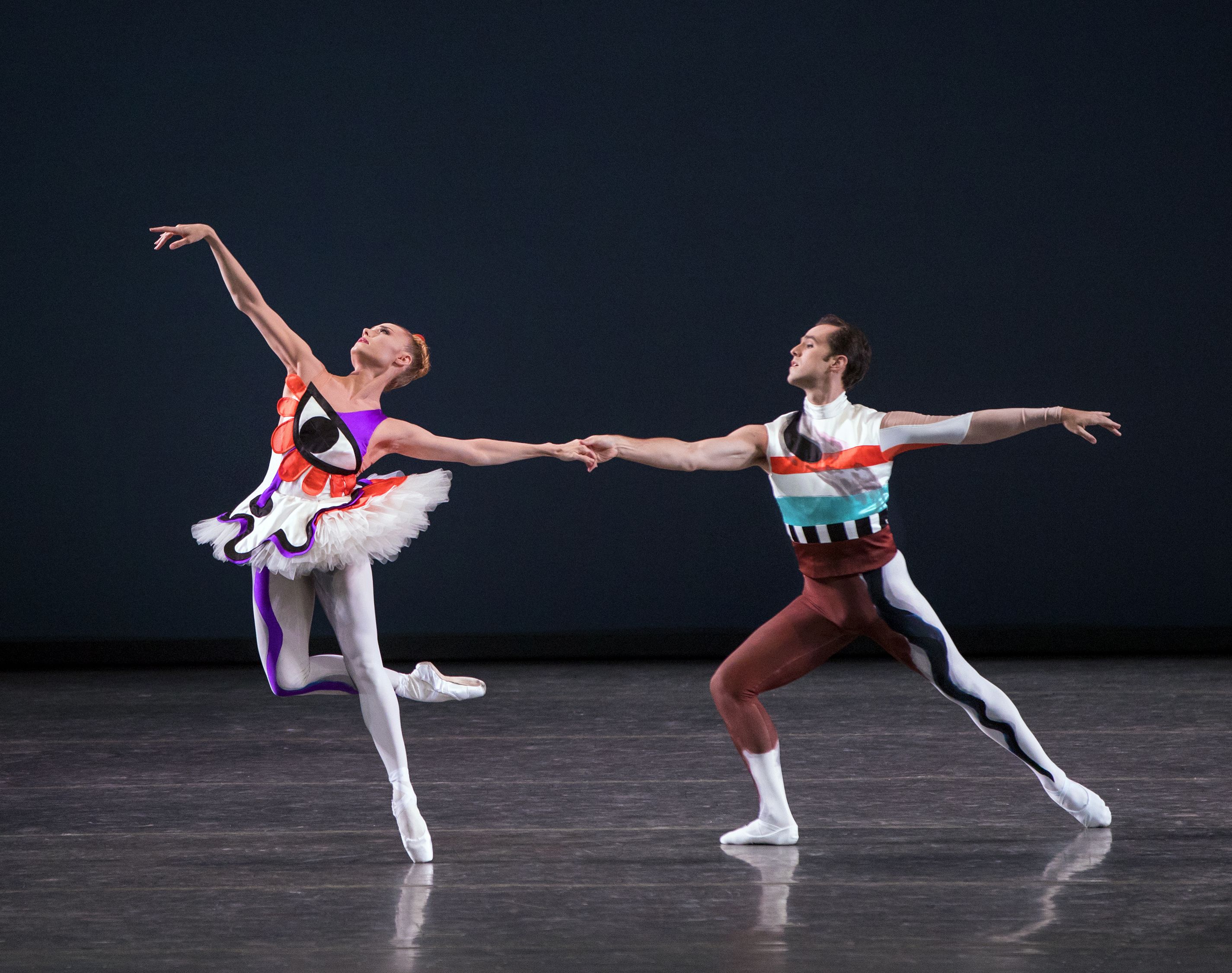 What do you imagine for the future of the art form?
As long as young people want to study ballet, I think the future will be bright. As I enter my post-performance phase and become one of the people in the front of the class or rehearsal room, my goal is to present the technique and the legacy in a way that keeps dancers curious and engaged. Hopefully they will then be inspired to use ballet and build on that legacy with total freedom as choreographers and changemakers in the future.
Do you have any special words of wisdom or helpful hints to share with dancers who are either new to the art form or to the Company?
Appreciate, use as a resource, and be nice to your rehearsal pianists!