The First Time's The Charm
Debuting in the lead roles of The Sleeping Beauty
By Madelyn Sutton, Malik Winslow, February 14, 2023
A tale told to generations of children across the globe—including a young George Balanchine—The Sleeping Beauty is a ballet whose characters and scenes are known and beloved by the children and adults who've heard the story at bedtime or seen the many versions on film. Not unlike George Balanchine's The Nutcracker®, it is a work that dancers often come to know first as audience members, then grow into—beginning for many with the children's roles in The Garland Dance, performed by students of the School of American Ballet. Each season that the ballet is revisited offers more opportunities for Company members to perform throughout the extensive corps and in the many featured roles, forging new connections, and bringing The Sleeping Beauty's enchantments to life.
This year, several dancers are making their debuts as the fairy tale's lead characters; we spoke to them about their history with the work, the process of learning these cherished roles, and what they've learned in the lead-up to the ballet's opening night.
PRINCESS AURORA
The ballet opens with a christening celebration, introducing the audience to King Floristan and his court and setting the stage for the drama to come. At the heart of this ceremony is the Princess Aurora, whose fate is to be decided by the evening's guests—invited or not. "I first performed in The Sleeping Beauty as a child with Princeton Ballet School," recalls Principal Dancer Unity Phelan, who will be debuting as Aurora. "I believe I was in second grade and most likely onstage for a matter of seconds, in a very adorable and brightly-colored costume. I performed in The Garland Dance before I left New Jersey to study at the School of American Ballet. When I got into the Company, one of the first ballets I danced was The Sleeping Beauty. My now husband and I got to dance together for the first time in The Garland Dance, so this ballet holds some special meaning. I later danced in the corps of the Vision scene and the Wedding scene, and felt that every role was challenging and rewarding. I got promoted to soloist during Sleeping Beauty back in 2018; I performed Vivacity the day I was promoted."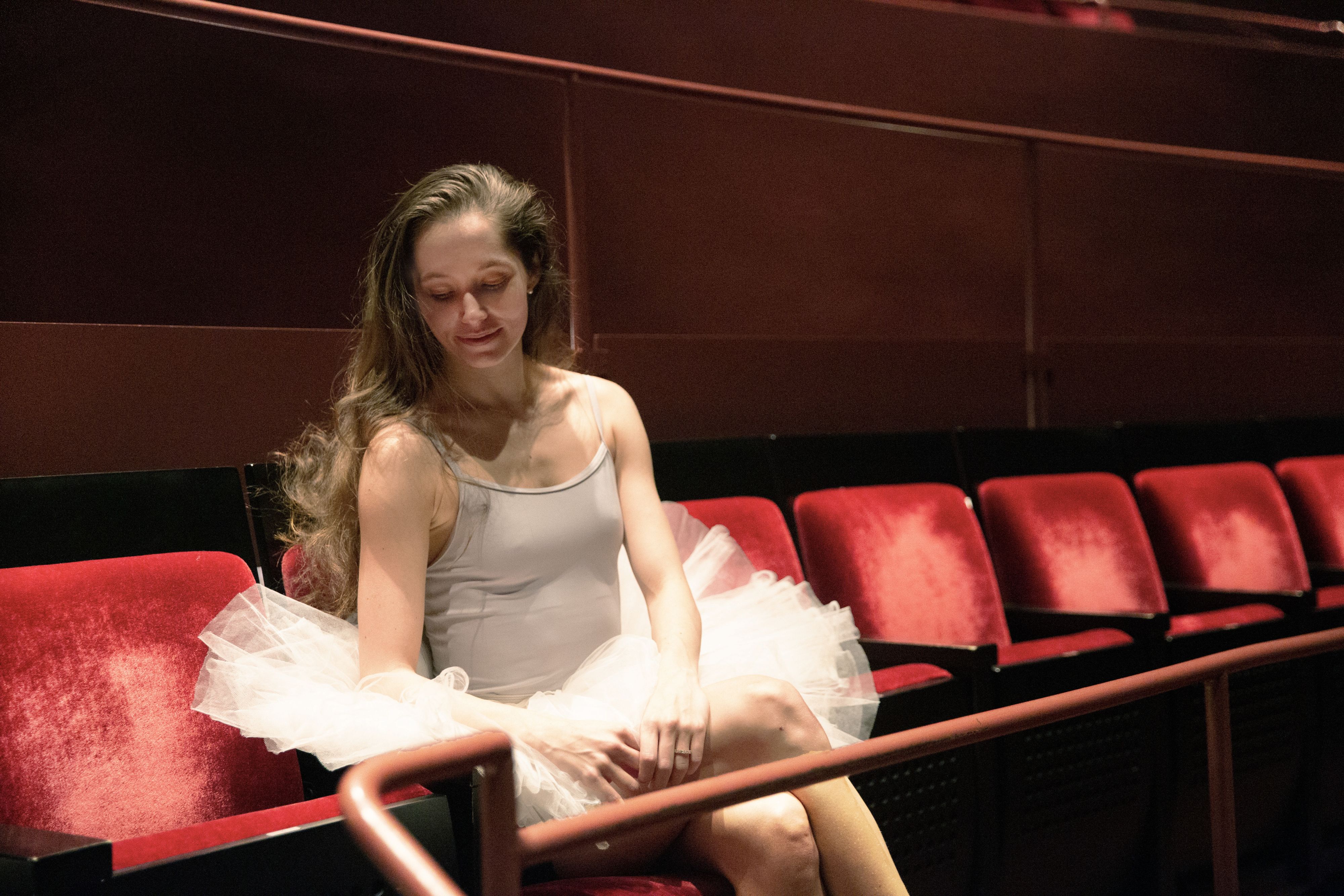 Soloist Isabella LaFreniere will also be debuting as Aurora. "Growing up, I loved watching videos of [former Paris Opera Ballet Étoile] Sylvie Guillem and [former Royal Ballet Principal Dancer] Darcey Bussell as Aurora," she shares. "Later, as an SAB student, I had the privilege of watching and participating in NYCB's Sleeping Beauty as a supernumerary. As a student, I loved having the chance to see NYCB behind the curtain. I was in awe as I watched the dancers in rehearsals and performances. This experience deepened my appreciation and love for the Company and its diverse repertory. Since joining the Company, I have learned many roles — the Fairy of Courage, Lilac Fairy Attendant, Maid of Honor, Garland Dancer, Diamond, and Polacca."
Who is Aurora, and what does her role entail? "Aurora has an amazing arc in the story," says Phelan. "I have loved the opportunity to get in touch with my youthful and naive side in her birthday party scene; she is so excited about everything going on that she doesn't realize that a flower can be harmful. In the Vision, she becomes an ethereal ghost who is carrying the essence of Aurora and luring the Prince to her. In the Wedding scene, she has grown up and is not only in command of herself, but proves that she is ready to become queen."
LaFreniere similarly appreciates the complexity of the role, and the challenge of representing the Princess's development over the course of the ballet: "Aurora encompasses all that classical ballet has to offer," she says. "The role is arguably one of the most technically challenging, but it also offers plenty of artistic and acting opportunities. While each dancer has to discover their own portrayal of Aurora, I have been focusing on how Aurora grows and develops throughout the ballet. During her Act I birthday party, she is a young and vivacious Aurora; during the Vision scene she is lyrical and dreamy; and in the Act II Wedding scene, she is elegant and regal."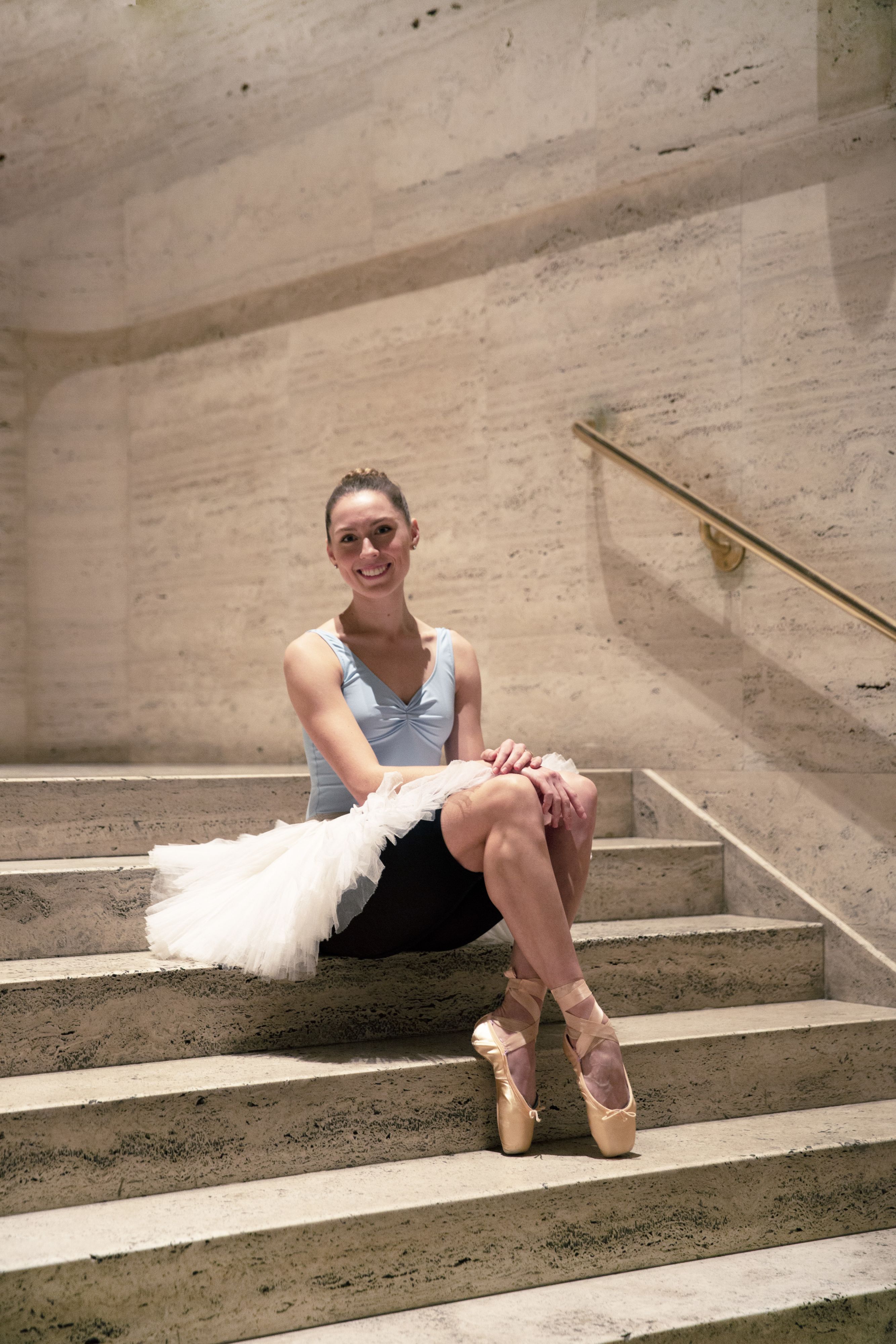 "This rehearsal process has been one of my favorites," shares Phelan. "It is the first time I have ever danced [a title character in] a full-length ballet, so that is a new beast for me. While it is a lot of dancing and very technically challenging, it is an amazing opportunity to grow. I never foresaw myself dancing this role, so proving to myself that I am capable while also knowing that it's okay to be scared has been a great growth opportunity. [Repertory Director Kathleen Tracey] is so supportive and helps me believe in myself. I think we are very alike, which makes our jobs even easier. Katey has worked with me to develop different choices and versions of the same steps in order to suit me, my quirks, and my dancing the best."
"Aurora is a notoriously difficult role, particularly in terms of stamina," agrees LaFreniere, who is also working with Tracey in the studio. "Learning when to breathe and when to push is imperative, otherwise I won't make it through the ballet! During the rehearsal process, we collaborated to find individual nuances and tips to handle trickier choreographic moments. Character development has also been a critical focal point, particularly how to fully realize the transition and characterization necessary for each stage of the ballet, so that we can interact with the entire cast and enjoy the performance with them.
"As an iconic story ballet, I believe that every young dancer dreams of having the opportunity to perform Aurora, myself included," adds LaFreniere. "Being cast as Aurora certainly feels like a dream come true! I can't wait to dance to the beautiful Tschaikovsky score and see what Jovani [Furlan] and I can bring to this beloved story."
For Phelan, Aurora is also a dream role, but there are others: "I have always wanted to do Carabosse, and hope that when I am ready to move on from Aurora I can take a stab at the evil fairy."
PRINCE DÉSIRÉ
"Sleeping Beauty was the last ballet I danced with Houston Ballet before the pandemic," recalls Principal Dancer Chun Wai Chan, who will be making his NYCB debut as Prince Désiré. "I had practiced the role of Désiré when I was in school in China, because it's a very common solo to show in competition. Back then, Sleeping Beauty was a very technical and physically demanding ballet to me. But when I do it now, I am trying to do it in a way that's more about storytelling, less about technical achievement. At the end of this full-length ballet, it's not only the technical side that's important—we need to hit the fifth, to jump as high as possible—but also, how can we tell the story of The Sleeping Beauty? It will be more intentional when I do it now."
"I grew up watching Sleeping Beauty on tapes and videos," says Principal Dancer Jovani Furlan, also debuting as Désiré. "As a young dancer, I always felt amazed by the Rose Adagio and what a huge feat it is for the ballerina. All the divertissements were very present in my ballet school as well, since they are challenging choreography and really help you understand musicality and character development. You have to become the story in all of them."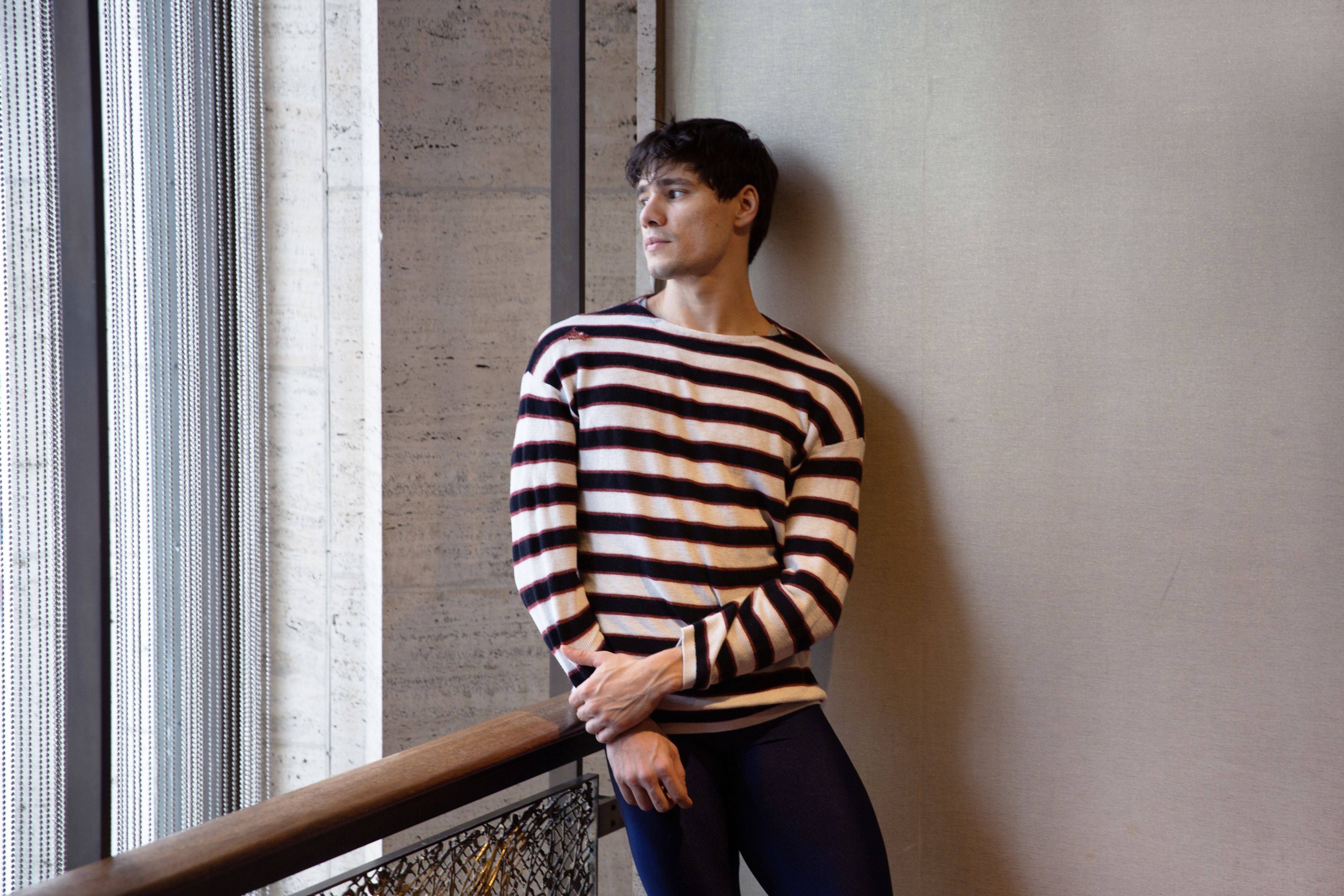 What is that story, as seen from the Prince's vantage point? "In the first act, the main focus for me is love," says Furlan. "Désiré has a dull life, but he is yearning for love, true love! When the Prince first sees the vision of Aurora and realizes that he can break the spell by giving her a kiss, his whole world changes, and that becomes what he wants most. In the Wedding pas de deux, the role is a little different, and Prince Désiré is showing his most regal and pure self, while also showing how fulfilled he is by marrying Aurora and saving the kingdom from the spell."
Chan will be partnering with Principal Dancer Tiler Peck. "Dancing with Tiler is very easy because she has done this version before," he says. "Most of the time when I partner with Tiler, it's very last minute, like two days' notice—we have one rehearsal and go on. Now, we are really able to prepare. Even though we are doing so many other ballets at the same time, we can put our time and effort and thought into every single detail.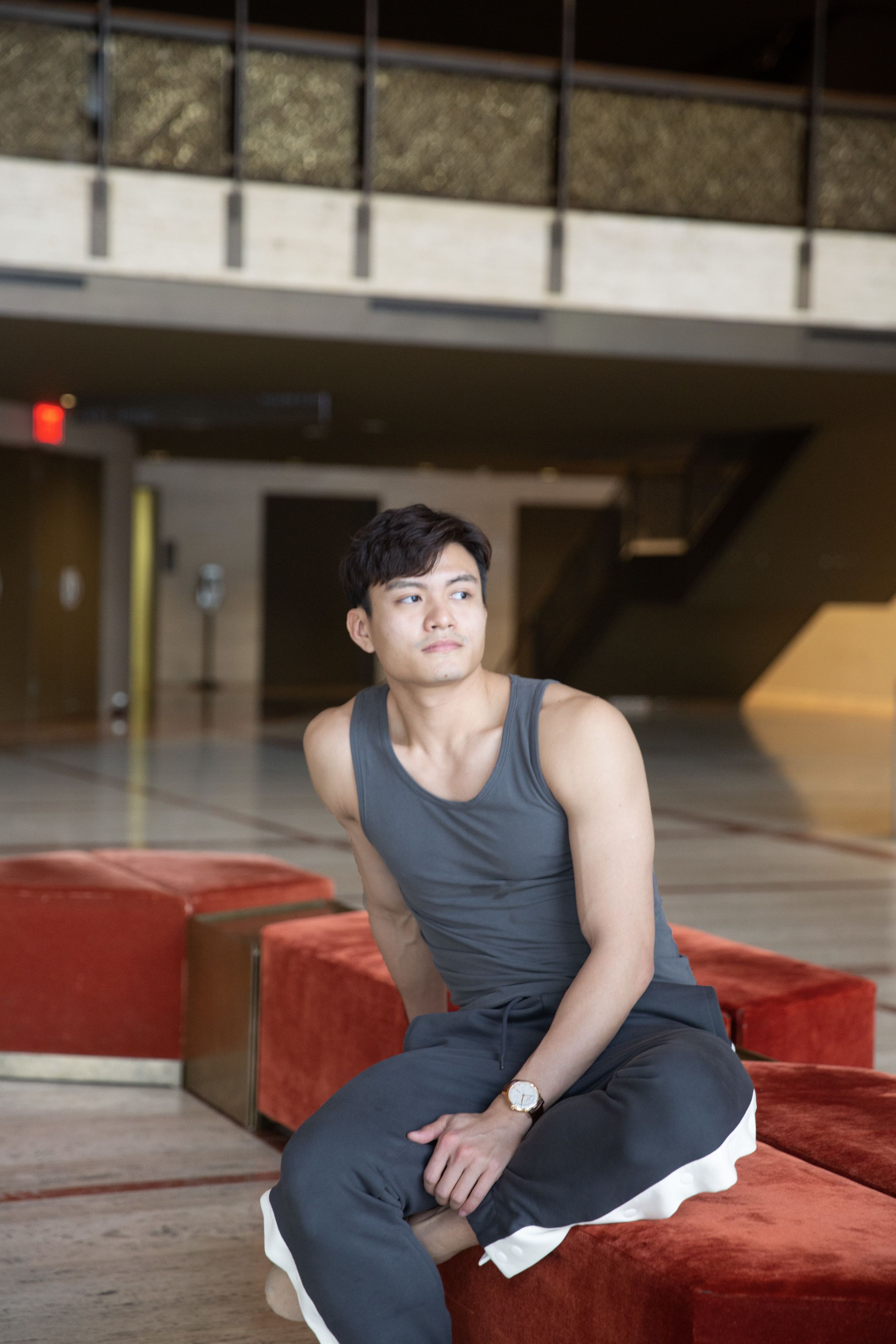 "[Repertory Director Jean-Pierre Frohlich] is our coach," he continues. "He has provided a lot for me to choose—from the versions that I've done, and the different versions I've seen. He's also open for me to experience something different and gave me more options of what he thought would make the whole ballet make more sense."
"I have been working with Kathleen Tracey and she knows how to push me," says Furlan. "When speaking of technicalities, Katey always reminds me that I am capable of doing all these steps beautifully, that if I simply focus on using my technique correctly, things work. We have a lot of laughs and she reminds me constantly of being myself while being a Prince. It's straight up classical ballet, so what I have enjoyed the most is challenging myself to deliver all the steps with clarity while still being me. It's easy to get caught up in just being perfect, but when you focus on being yourself in those steps, everything flows better."
Chan is similarly excited by the classical nature of the role. "Besides Nutcracker, this is the first full-length ballet I have done with NYCB," he says. "I'm very excited for it, and cannot wait to share my classical side."
"In the future I'd love to be Carabosse," adds Furlan. "I think it would be a wild adventure to embody an evil witch!"
THE LILAC FAIRY
At Aurora's 16th birthday fête, the young Princess consummates the curse placed upon her at her christening by pricking her finger on a poisoned spindle. But before she perishes, the Lilac Fairy intervenes, fulfilling the promise she'd similarly made 16 years before. "The Sleeping Beauty was the first ballet I got to perform on our stage as a supernumerary while at SAB," shares Soloist Emily Kikta, who is debuting as the Lilac Fairy. "When I joined the Company, I began working on Diamond, which I still perform today. It's such a fun and zippy variation that I have enjoyed more and more each time I've returned to it."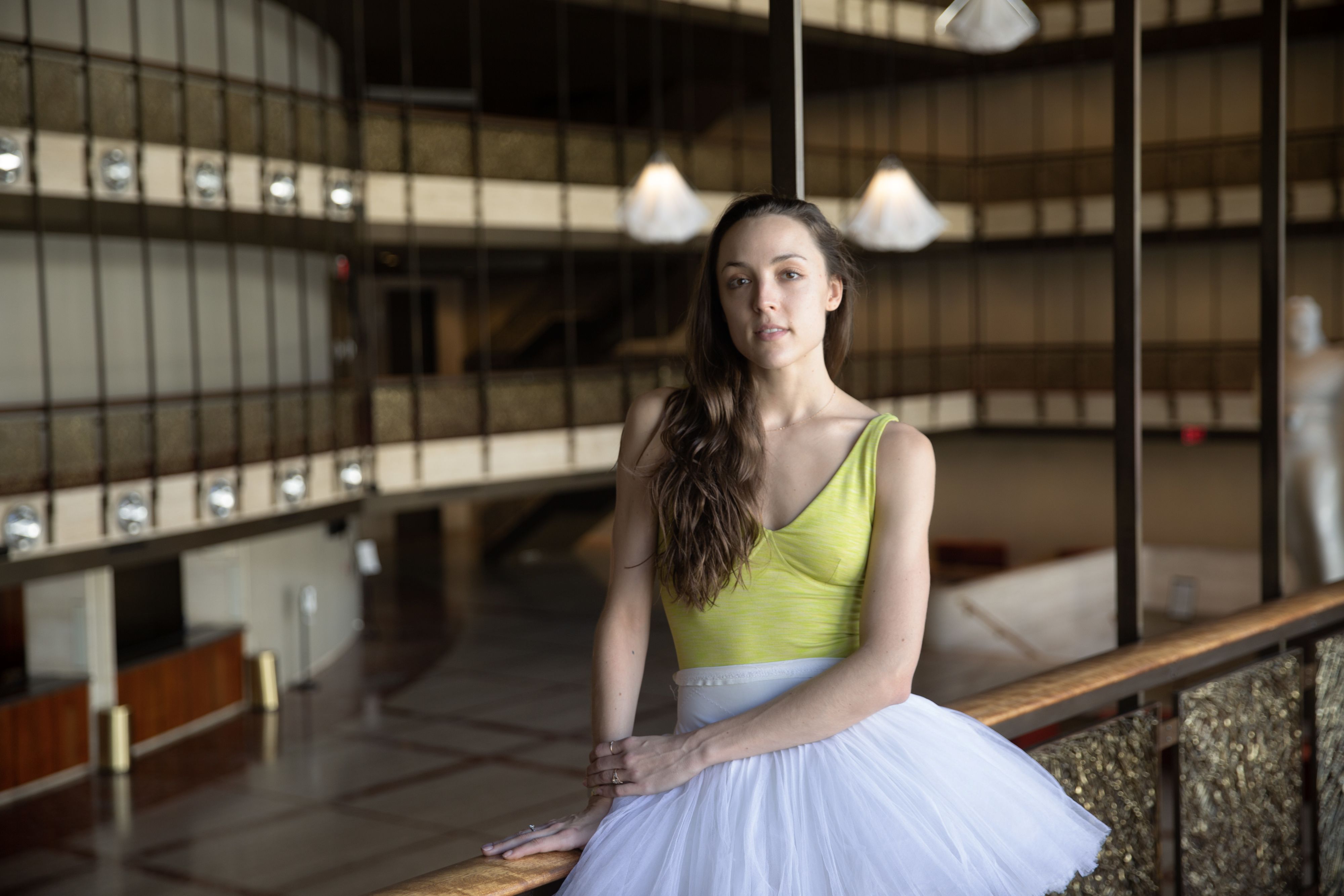 "When I first started in Sleeping Beauty, I was an apprentice," says Soloist Emilie Gerrity, also debuting as Lilac Fairy. "I was in the Vision, Garland Dance, and Polacca. Over the years, as it came back, I was a Lilac Fairy Attendant, Maid of Honor, Fairy of Tenderness, and Emerald. Sleeping Beauty holds a special place in my heart because that was what we were performing when Peter Martins promoted me to soloist."
Soloist Mira Nadon is the third dancer to debut as Lilac, and the latest to take part in the ballet. "I first danced in The Sleeping Beauty in 2019 as a brand new corps de ballet member," she says. "I got to do my first featured part, the Fairy of Courage, which was very exciting and a great challenge for me, requiring me to move fast and be sharp and bold. I was also a Lilac Fairy Attendant, Maid of Honor, and in Polacca."
How do the dancers understand this treasured role? "The Lilac Fairy is like Glinda the Good Witch in The Wizard of Oz," says Gerrity. "She has this aura about her." "The Lilac Fairy is kind and generous and only wants to do good and help those around her," says Nadon. "She is also very regal and has a great deal of power." "Lilac is the driving force behind the story," adds Kikta. "She protects Aurora, ensures her future, and guides her every step of the way, even when Aurora doesn't know it."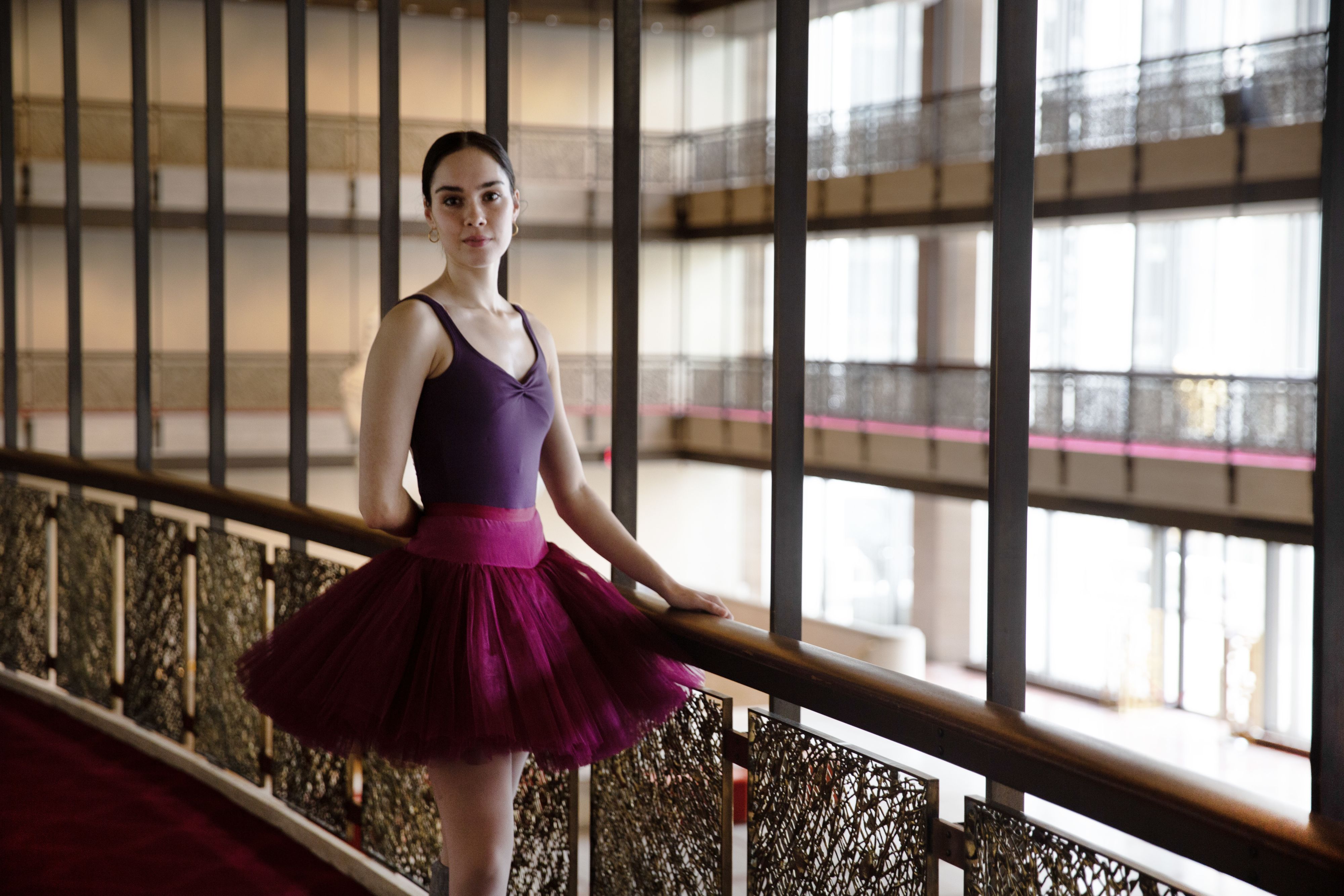 Senior Repertory Director Rosemary Dunleavy and Tracey have coached the three dancers in the role, taking on its dual nature as a team. "Rosemary has focused on the execution of the dancing—Lilac is in control, but she is never harsh," explains Kikta. "She is authoritative and must portray strength but also grace and beauty." "The Lilac Fairy is so grand and majestic that everything has to be done with full commitment and really command the attention of everyone onstage and in the audience," says Nadon; Gerrity adds: "Every step must be huge and carefully placed with lush port de bras."
"Kathleen has helped make the pantomime and scenes with Carabosse and the Prince work for each group of dancers," says Kikta. "It all needs to feel believable and she has helped me figure out what looks most correct." "Pantomime is relatively new to me," continues Nadon. "It has been interesting to learn how to tell a story through arm gestures and the way you use your face. We are actually saying the words to ourselves as we do the pantomime, and have a whole 'script' going on in our minds about what we are conveying. Kathleen has been great with helping me tell a clear story, and reminding me to take the time to let each 'word' resonate and make its impact before I move on to the next."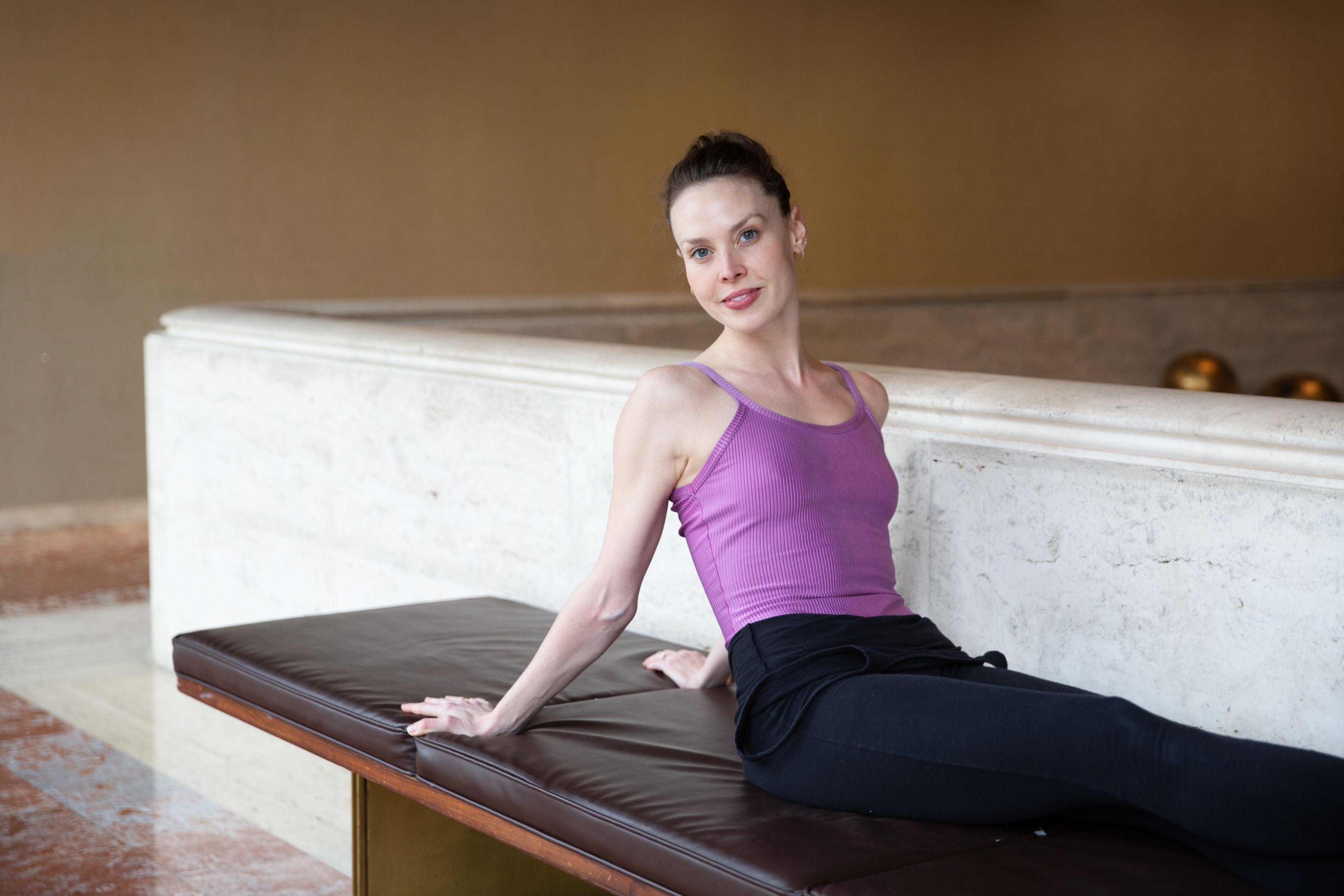 "I've always dreamed of dancing the Lilac Fairy so I'm very excited I get the opportunity to do so," shares Gerrity. "I find that in this art form, it's always exciting and fun to perform different roles and explore new ways you can be as an artist. I love the challenge of having to move in ways that may not come most naturally to me, and roles that are harder than others, because I enjoy the rehearsal process so much."
"Lilac has always been my dream to perform in this ballet," adds Kikta. "However, I'd also love to perform Carabosse. Her evil glamor looks like so much fun to portray, plus she has the best outfit."
THE FAIRY CARABOSSE
Princess Aurora, Prince Désiré, and the Lilac Fairy—a trio of goodness and love, whose story lacks only a catalyst to set the romance in motion: the Fairy Carabosse. "I don't think it was until right before I got promoted to soloist that I was involved in The Sleeping Beauty for the first time," says Megan LeCrone, who though a 20-year member of the Company, missed opportunities to take part in the ballet due to time spent in the hospital earlier in her career. "I was the Fairy of Tenderness in the beginning, and then I was Diamond. I was promoted right after I did those two roles. The next time it came back, I danced The Lilac Fairy. And now I'm doing Diamond and debuting as Carabosse."
A much feared character in the story yet favored role for dancers, "Carabosse is actually one of the fairies," explains LeCrone. "Somehow, she's fallen; she's become angry and jealous and evil, and she has a lot of power in the kingdom. She keeps popping up wherever she can to have her say or throw a tantrum. As you follow the narrative, Carabosse keeps coming in and out as the story progresses—her relationship with The Lilac Fairy, this competition between the two powers, her relationship with the king and queen and their family. But as all good stories end, good triumphs over evil, and her powers are diminished. I don't think she dies; I think she's just powerless, and for a character like that, that might be worse than death."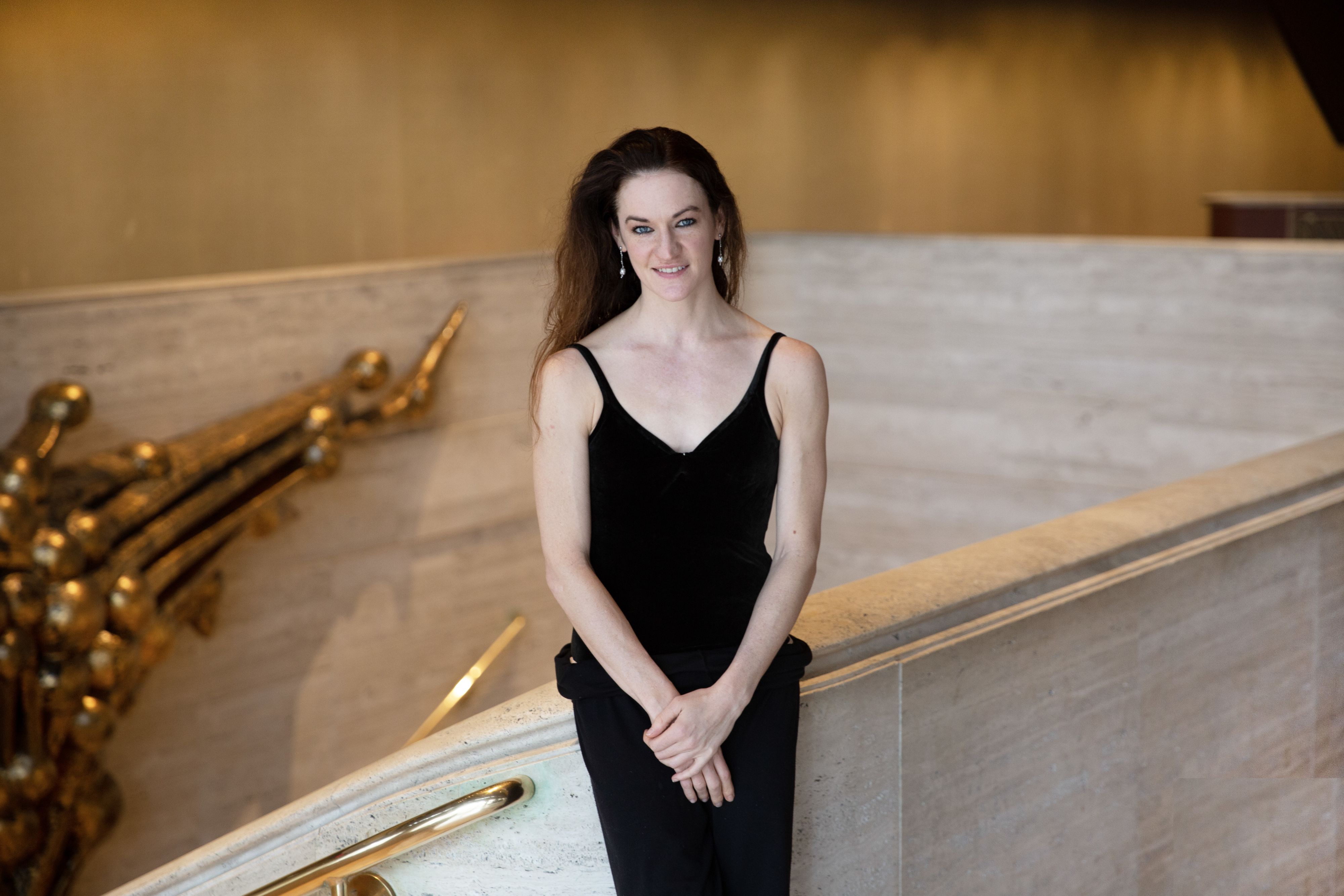 LeCrone is working with Tracey as she prepares to debut. "She's been very specific on the musicality, the timing, the gestures, but also tells us about different Carabosses from the past, the choices that they made. So it's very clear, but there are choices. [Soloist Ashley Hod, also debuting] and I have rehearsed together, and she's helped us find what works for us individually, what version tells the story the best, and what makes the character the most believable.
"It's definitely less physically taxing in terms of rehearsal, but I feel like it requires a lot more repetition, actually, than a dancing role," she continues. "For one, we don't often do pantomime in our repertory, so it's not a muscle any of us flex all the time. And, I find that you want the character to be like second nature, and to be able to switch into it very quickly. When you're onstage, you're not just demonstrating the role, you're actually embodying the character. If you have a different cast that you're performing with, their timing or the way they play their role might be different. So you have to adjust to that, and all without breaking your character, without showing that you're thinking.
"It's been a wonderful process," she adds. "To develop the character, I've had to really work on my own, late at night, blasting the music; I felt like I had to go really, really far out there before Carabosse came out or developed. I feel like I put in a lot of work on my own, which was nice. I'm enjoying it."