Mauro Bigonzetti on His Newest Work, AMARIA
By Madelyn Sutton, October 1, 2021
Italian choreographer Mauro Bigonzetti is not new to New York City Ballet. Beginning with 2002's Vespro, Bigonzetti's commissioned works for the Company have beguiled audiences with their challenging athleticism and abstract, evocative themes; from Vespro ("vespers") to In Vento ("in the wind," 2006), Oltremare ("beyond the sea," 2008), and Luce Nascosta ("unseen light," 2010), Bigonzetti's ballets have been set to commissioned scores by frequent collaborator Bruno Moretti, whose contemporary compositions reflect and refract the drama of the dancers' movements. Principal Dancer Maria Kowroski has originated featured roles in all of Bigonzetti's works with NYCB; Principal Dancer Amar Ramasar has originated roles in the latter two; and both are retiring from the Company during the 21-22 Season. In a tribute to both the dancers and their many collaborations with the choreographer, Bigonzetti has created a new pas de deux for Kowroski and Ramasar, AMARIA.
Set to piano pieces by Baroque composer Domenico Scarlatti, AMARIA has Kowroski and Amar enacting a weighted exchange throughout, whether they are physically partnering or performing solo—perhaps for one another. The tension and intimacy belie the distance at the core of the work's creation: Due to COVID-19 travel restrictions, Bigonzetti and the dancers collaborated over Zoom. We spoke with the choreographer about the inspiration for the ballet and the challenges of this international process.
How did this particular collaboration come into being—working with Maria and Amar, creating over Zoom, etc.?
I've already worked with Maria and Amar many times in the past—they know the aims of my choreography perfectly. This is the reason why I accepted this "crazy" project, working over Zoom. If they didn't know me as well as they do, and if I didn't know them as well as I know them, this couldn't have happened!
Is this your first international Zoom collaboration? How did the challenges associated with a virtual rehearsal process affect your approach? Do you see it affecting the final work?
It was a very hard experience. Our job is based on the direct relationship—on the contact between our bodies and hands. When you create something in person you can feel and correct directly on the body of the dancer. When I realized this couldn't happen, I thought the work couldn't be created.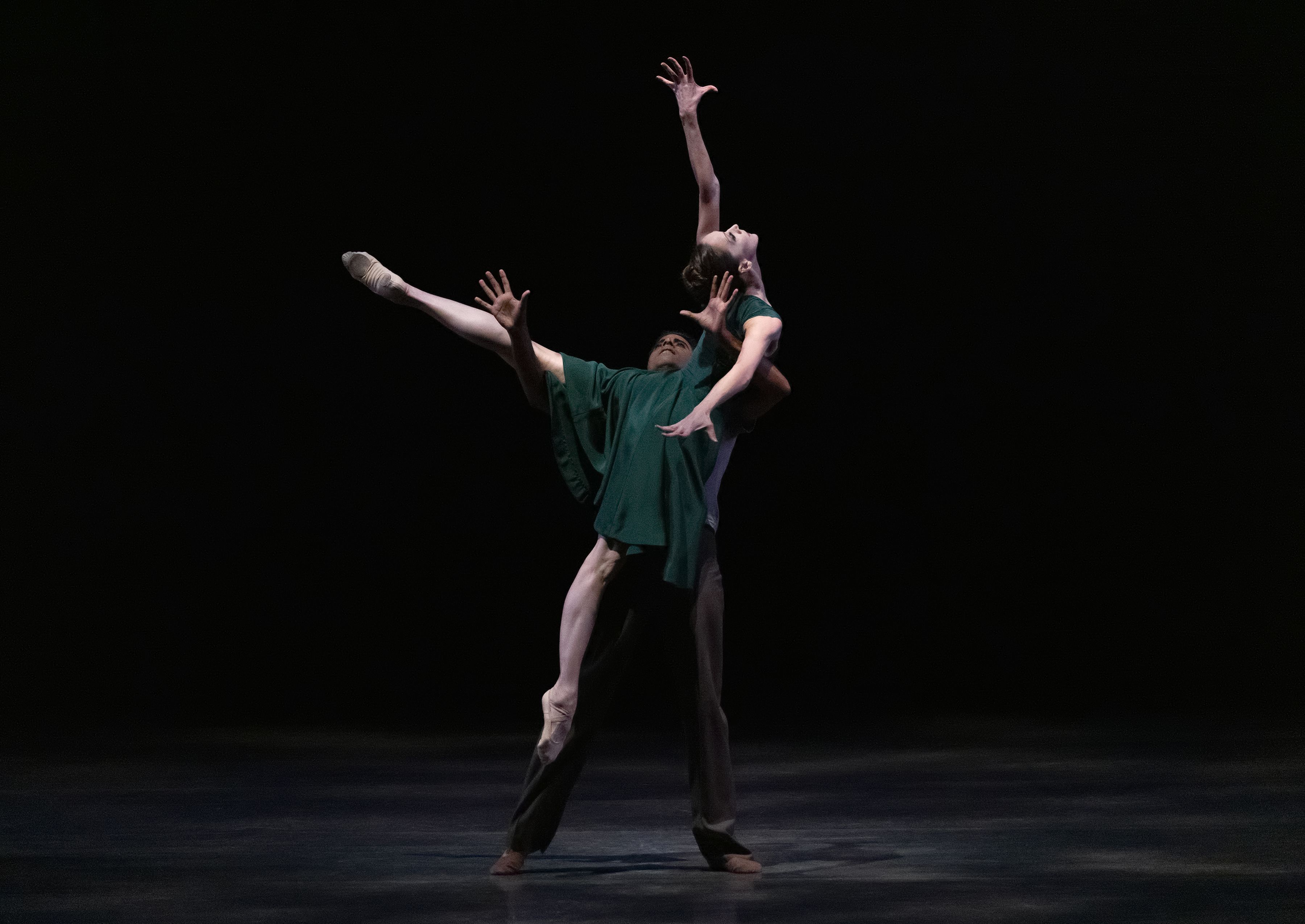 I accepted because I know Maria and Amar very well, and they both know me very well. They have already worked with me in person, so they [were able to] guess what I mean to create when I explain, even with the distance and the screen between us. As I said above, they know the aim of my work.
I wouldn't do this for any other company or for any other dancers but them.
Can you talk about what the ballet and its title mean to you?
AMARIA is, of course, the fusion of Maria and Amar's names. They have often danced together in my works, so I thought I would melt their names as I melt their bodies with the movements.
Even though this is your fifth work for the Company, there's much about this particular piece that is different from the four preceding works. For one, the score: AMARIA is your first work for NYCB that isn't a collaboration with Bruno Moretti. How did you come to select the music?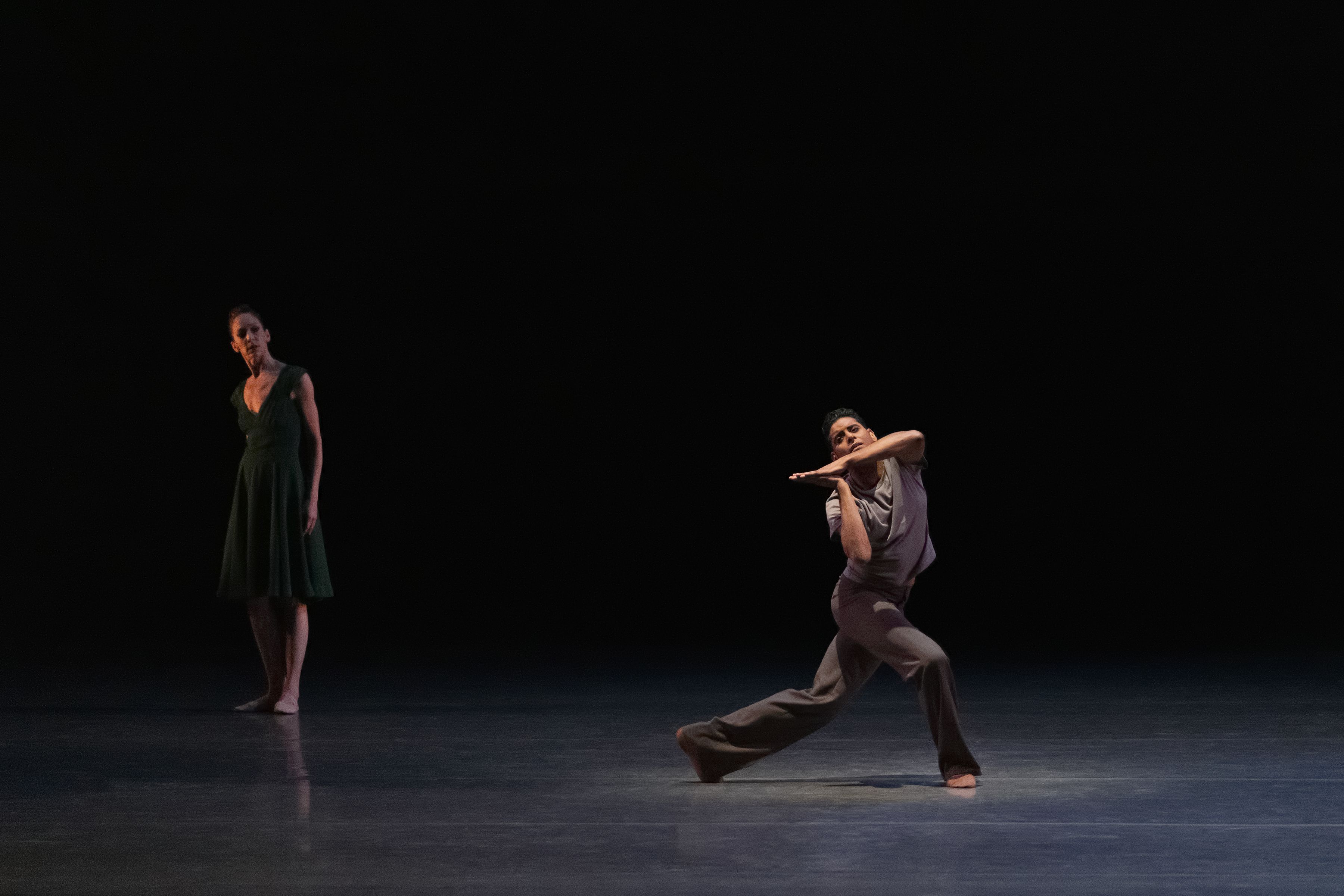 I looked for a piece that reflected the sensibility and deepness of Maria's and Amar's individual characters. They are both such delicate dancers, with beautiful souls. The Scarlatti score was a natural choice.

It's also your first that is solely a pas de deux—the other works are all for an ensemble. What is different about the creative process for you, when working with a pair of dancers without the corps?
It was a more close and intimate work, based on the dancers' knowledge of each other.
In the program for 2006's In Vento you dedicated the piece to "Mr. Balanchine, my master and master of all my masters." I wonder if you could talk about that a little bit. NYCB is the Company Balanchine created, building the foundation for what it is today; what about working with NYCB and its dancers inspires you?
To work with NYCB is an honor. It's a wonderful experience and every time is like the first. I can feel the "presence" of Master Balanchine. It's not a real presence, of course, but it is probably more than this. He is everywhere around you when you enter the Theater or when you are with the Company. His presence is a cultural one. So you can breathe it everywhere.
It's a dream to work with NYCB. There is a magical atmosphere.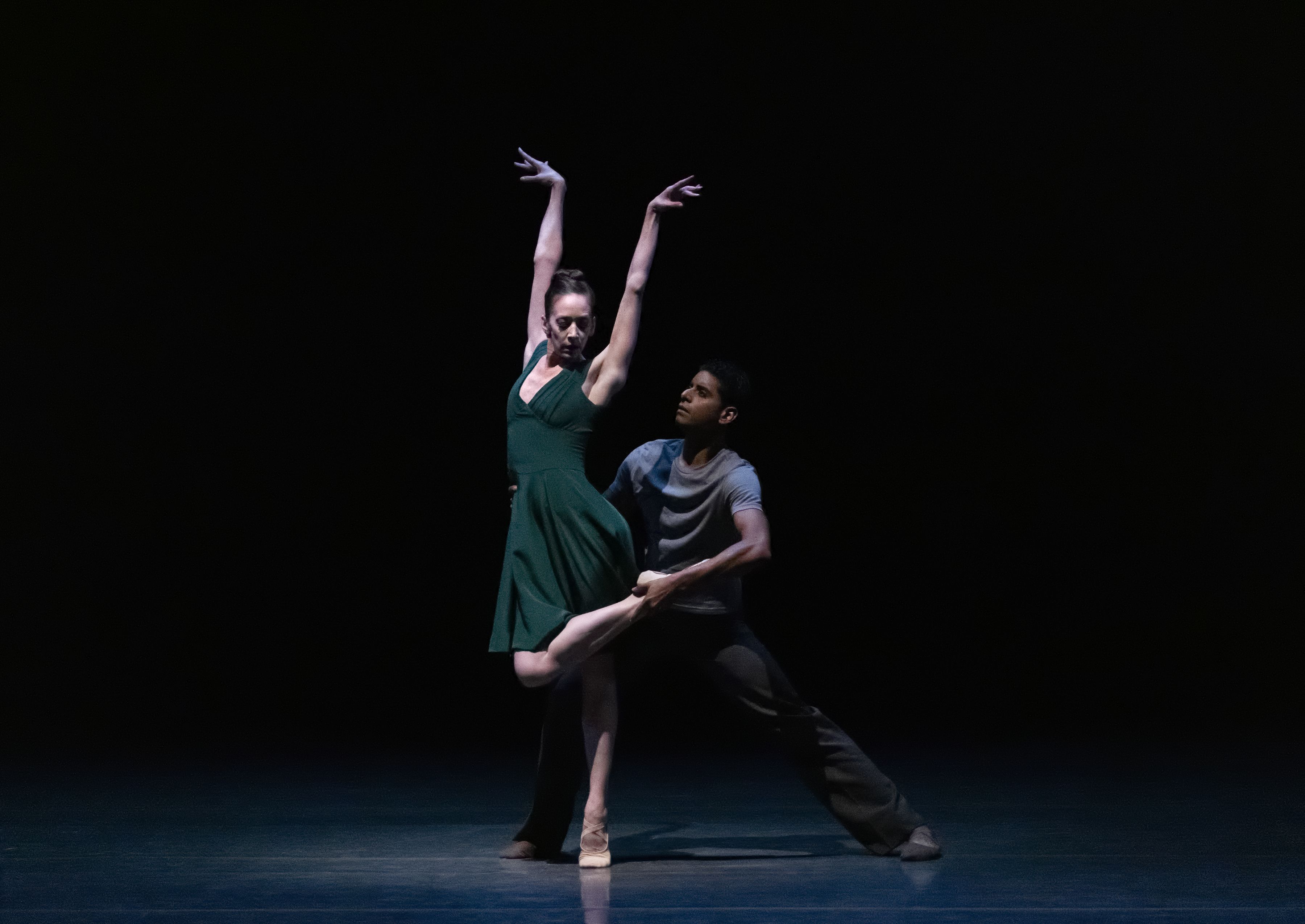 In an editorial piece tied to her retirement, we asked Maria to describe a particularly memorable experience collaborating with a choreographer on a new work; her response was: "In Vento. We were more familiar with each other, and I feel like he unlocked something in me. He pushed and challenged me to explore a deeper connection with the music and to discover new layers of artistry." Is this something you're consciously aiming for as you work with dancers - pushing their boundaries, finding something they weren't already aware of within themselves, etc? Or do you feel that it is more an organic result of working together?
It's a natural alchemy when there is an even trade between the choreographer and the dancers. It's a mutual process that takes place when the dancers open themselves completely to the choreographer—there is a total opening between the creator and the executor that adds poetry to the work. These alchemies are difficult to explain, but once they happen, it's magic.