Megan Fairchild and Emma Von Enck in Conversation
By Madelyn Sutton, Malik Winslow, September 14, 2023
New York City Ballet's 75th Anniversary Season will launch with one of the seminal, multi-faceted treasures of the George Balanchine repertory: Jewels, which premiered in 1967. The full-length work is divided into three sections: Emeralds, set to romantic excerpts from French composer Gabriel Fauré's Pelléas et Mélisande (1898) and Shylock (1889); Rubies, which propels onto the stage to Igor Stravinsky's Cappricio for Piano and Orchestra (1929); and Diamonds, a majestic finale scored by Peter Ilyitch Tschaikovsky's Symphony No. 3 in D major, Op. 29 (1875). Reviewers and audiences have long considered each gemstone representative of a phase in Balanchine's choreographic life, knitted together by the through line of his singular voice: his upbringing and training in Russia; his early career in Paris, choreographing for the Ballets Russes; and his development in New York City of the distinctly neoclassical "American" style of the art form that emerged through the creation of the School of American Ballet and NYCB. As such a rich portrait of the artist, Jewels is a fitting opener to this momentous year—and Rubies uniquely emblematic of the Company's foundation.
This fall, Soloist Emma Von Enck will debut in the lead role of Rubies, as will her partner, Principal Dancer Jovani Furlan, and the work's lead soloist, Corps de Ballet Member Christina Clark—roles Balanchine created on Patricia McBride, Edward Villella, and Patricia Neary, respectively. As Emma prepares to don the crimson-hued costume and sparkling crown, we listened in on a conversation she shared with Principal Dancer Megan Fairchild. Fairchild has performed this role for many years, including during the special performances NYCB hosted in 2017, in which artists from the Paris Opera Ballet danced the Emeralds section, and dancers from NYCB and the Bolshoi Ballet took turns performing Rubies and Diamonds. Here is an excerpt from that conversation.
MEGAN FAIRCHILD: I don't remember the first time I danced this role, it must have been 2008 or earlier. I learned it from Sally Leland [the late Sara Leland], with [former Principal Dancer] Joaquin De Luz. I think it was our first or second rehearsal. I remember Gonzalo [former Principal Dancer Gonzalo García] was not in the Company yet, and as a friend of Joaquin's, he was watching at the front of the room. Sally got so mad at us when we couldn't figure out the counts, over and over again, that she stopped the rehearsal and walked out of the room, in front of Gonzalo. She's a jolly person, but the counts of this ballet can get really difficult—it's Stravinsky, and very technical. So we tested her. I want to put all the blame on Joaquin, but I think maybe I had something to do with it, too. She came back the next time and we were all fine. She just needed a break from our dumb brains.
EMMA VON ENCK: I'm working with Repertory Director Lisa Jackson. I did the corps of this ballet, which was originally coached by [Senior Repertory Director] Rosemary Dunleavy. I felt that it did help at moments to know the music already while revisiting it in a different part.
MEGAN: Both Joaquin and I were never in it otherwise, so we were completely starting from scratch. But we figured it out, right before the very first show. I was like, "Wait a minute, I don't trust that he knows the counts. And I'm not sure if I do." Our debut was a Saturday matinee, so I went to the tape room before morning class and double-checked all of the entrances and my counts. I had to write it down, just to make sure—in the moment, you don't want to be racing and missing steps because you didn't get out there on time or got out there too early. It's so exhausting that I didn't want to waste any energy because my brain was not on top of it.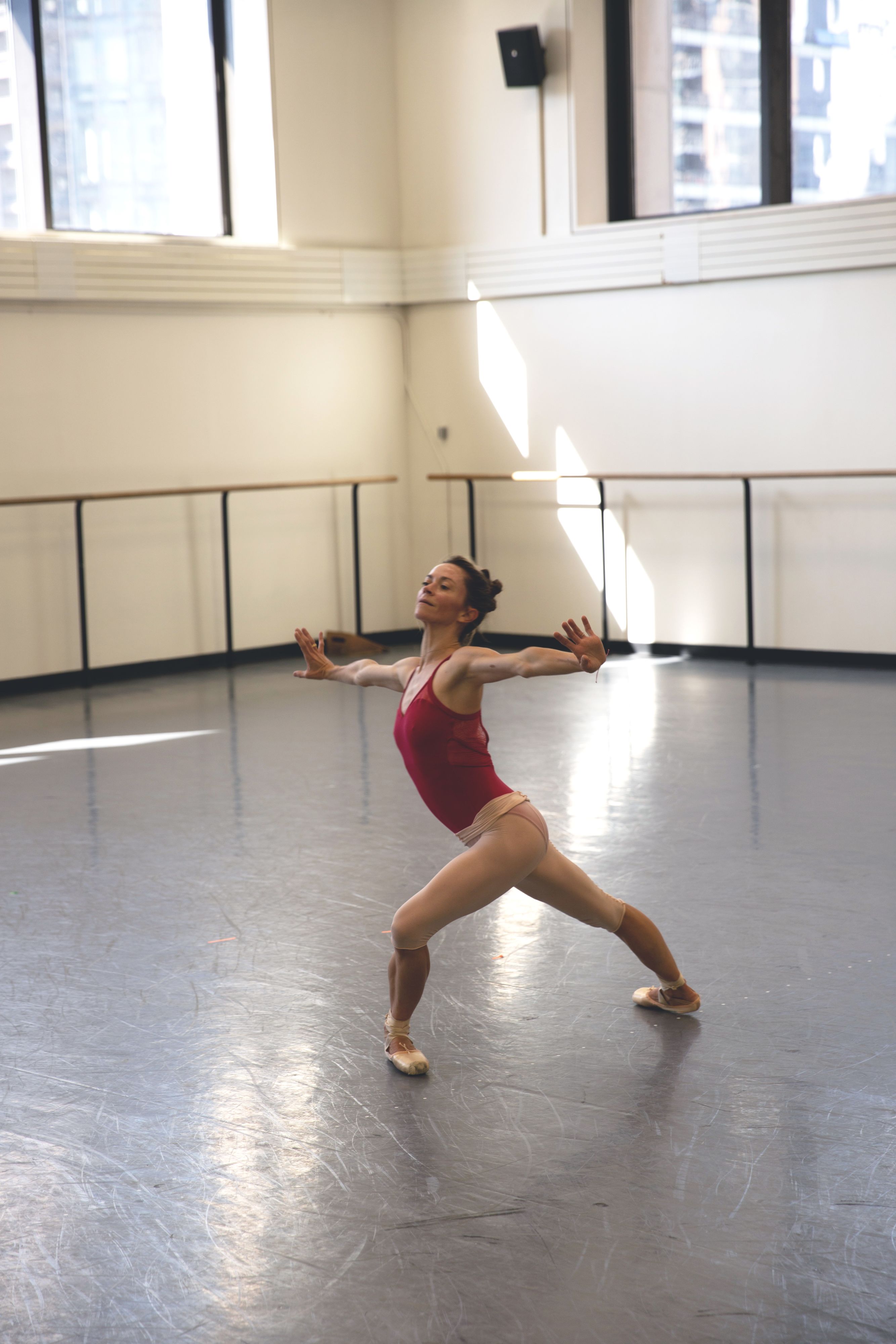 A lot of the people that were doing it when I started were dancing it in a more "sexy" genre. When you think about Patti [Patricia McBride], and you look back at Patti, you're like, "They were just playful and carefree." Once I was able to really discover what it's really about, I felt like it made more sense and I didn't have to put on this overly sexy character. Before the special performance in 2017 with the Bolshoi and the Paris Opera, I worked a little bit with [former Principal Dancer] Heather Watts, because I don't think I'd really figured out the role yet. I was still searching for who it was. Heather was like, "This is the '60s, this is the Twist." I think the sexiness is a byproduct of the costumes, and the lighting, and the music. I think that it being an "American" ballet, and it being Patti and Eddie [Edward Villella], it's playful and jazzy. But to approach it like it's like the Siren in Prodigal Son—it's not sexy, for me. That's how I discovered it, and that's how I feel I brought Patti and Eddie's truth to it, because that's who they were, too. I'm certainly not someone that oozes sexiness when I walk around, so that was an uncomfortable portrayal for me that I tried on for a bunch of years. It was really refreshing to work with Heather and discover what it was—more carefree, instead of taking itself so seriously.
EMMA: I think Patti is such an icon in so many different ways. Through the years, through so many different videos—and she's come to coach—I feel like she has such a natural spirit about her. So many roles that were set on her are so special because they were set on her.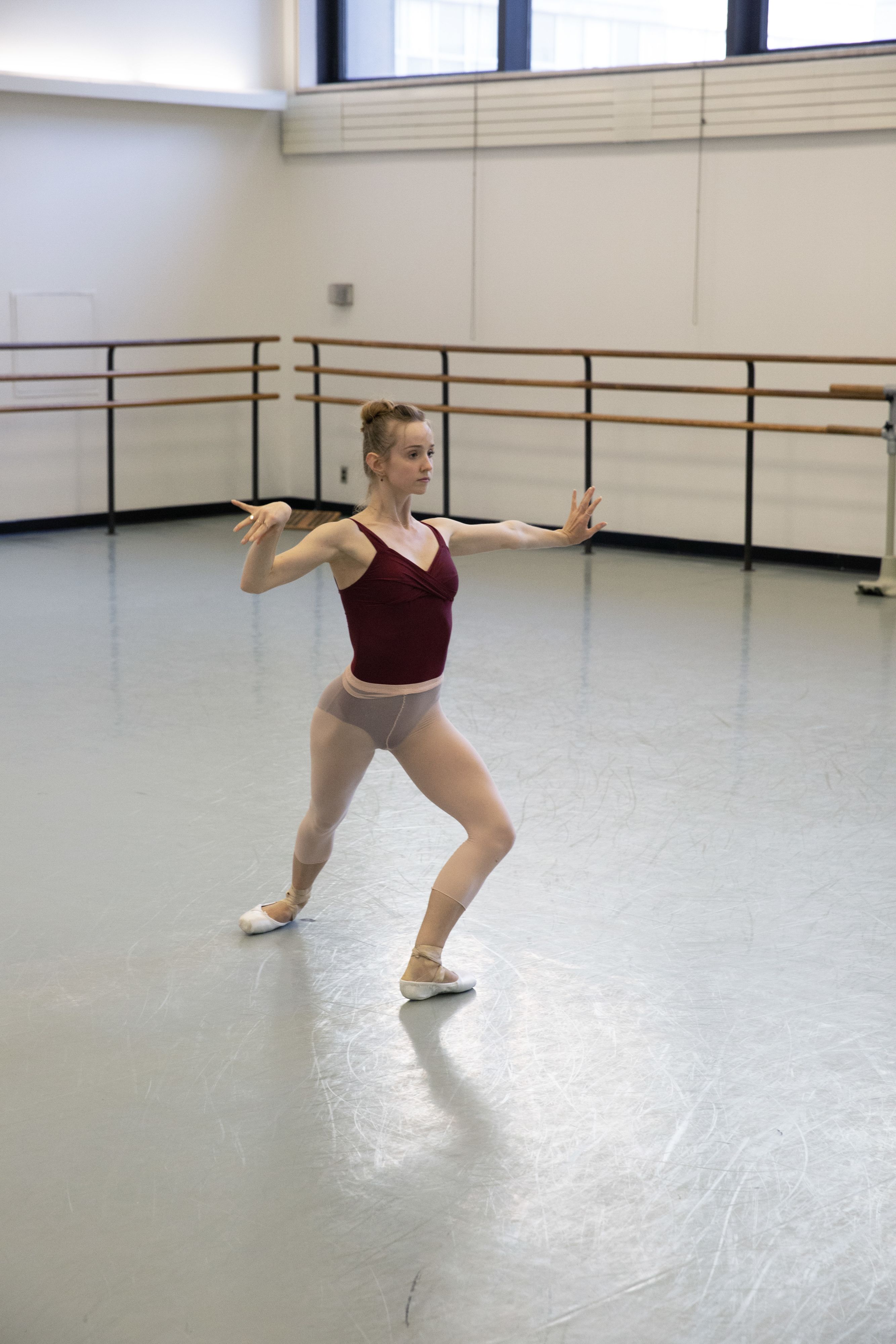 This role is so different from anything I've done. The music is there—I've danced to Stravinsky before, and it's very familiar in the sense that when Balanchine choreographs, once you get it, the music is always with you. But there are moments when I'm still feeling incredibly awkward. I saw a video of Patti talking about, "Oh, [Balanchine] told me to do 'whatever' with my arms, so I just pulled them in when I turned," and that became the iconic thing. Sometimes I think it's easy to get very calculated about what I want to do, and "this is what the step is," but I try to think back to how Patti was so free—sometimes it was an accident, or some shows were different, and she just leaned into that. Maybe that's how it's playful as well. Most people nowadays know Rubies and Jewels, but at that time, it was so new, it was whatever they made it to be. They had such a dynamic duo, I feel like they fed off of each other's energy. When I look at this type of role, I want to balance looking casual, and being extremely technical—being on the music, but also pushing certain things.
There are moments where I want to be more, I don't know if "sensual" is the right word. Similarly to Megan, I don't think someone of my particular stature would ever be called "sexy;" feisty is how I see it. So, I'm trying to make it playful, and finding those moments when I can be a little more mysterious. Sometimes I punch every step. As I'm getting older, I'm learning that you can burn yourself out on an entrance—especially the first entrance. The first entrance is the toughest of the ballet for me, because it's so deceptively stamina-heavy that I want to find moments to be moving and punching and then more sultry. If the cadence is all the same, it doesn't look impressive, and I'm absolutely dying by the time we make that circle. I want to be able to match the energy when I enter and leave the stage. I love the pas de deux, but for me, the legs and the feet at the start of the pas de deux are the hardest for me to figure out. Lisa keeps saying to me, "Stop being so serious, it's casual, it's fun," because I pound my feet and I'm looking so intense. At moments, I want to be powerful. But sometimes it looks angry, and I don't want it to come off that way. I think making things playful is a good way to reframe certain things.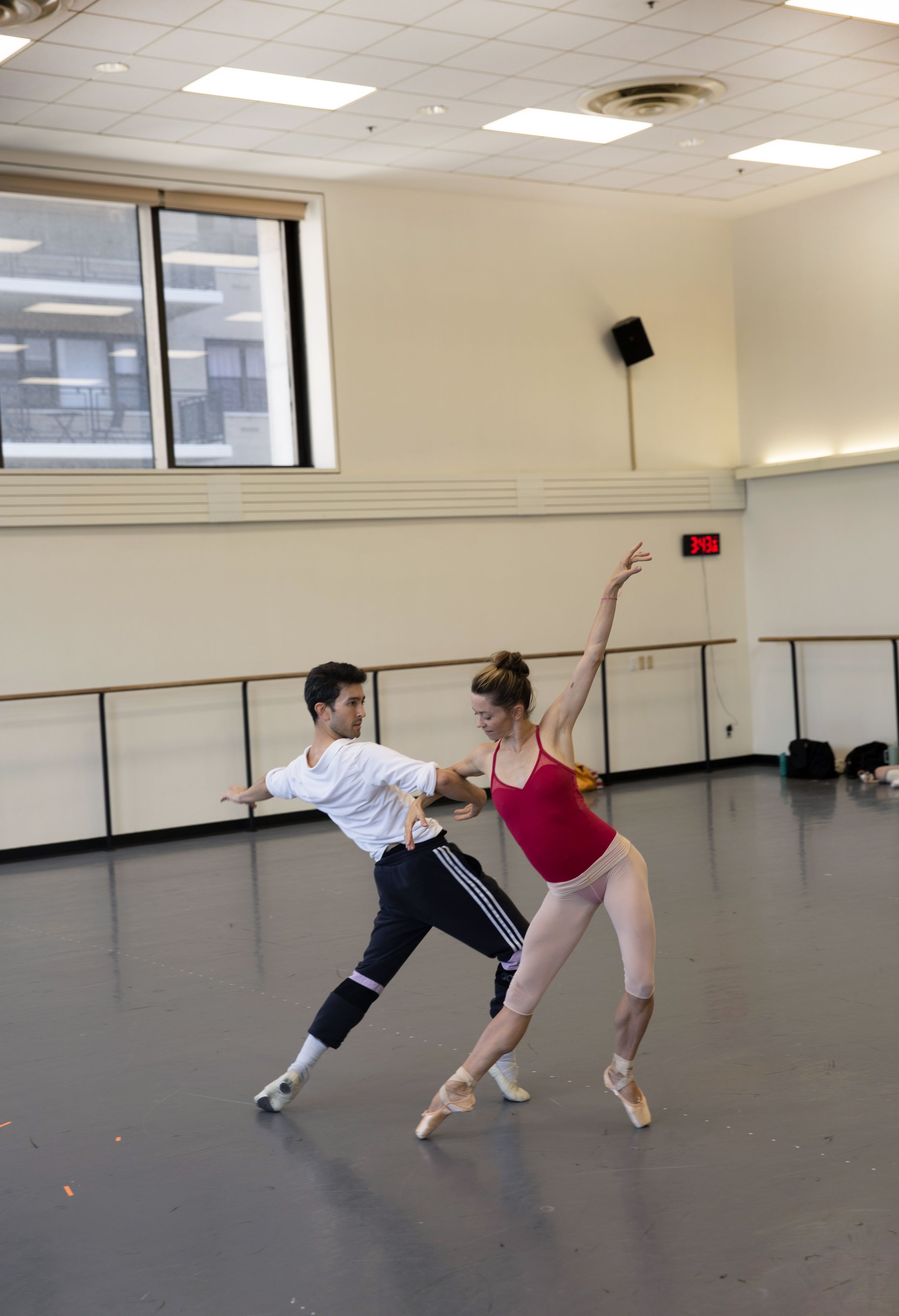 MEGAN: The music of Jewels dictates the colors and the textures you're going to see onstage, and it's so intense once you've changed from Emeralds into Rubies, it's just a whole different thing. It was really interesting to have the experience of being onstage right after the Paris Opera, right before the Bolshoi, and having that experience of bowing together and being around each other. The French style of Emeralds, it's very beautiful port de bras and beautiful footwork, but it doesn't push; Rubies has a more aggressive, in-your-face approach. And Diamonds is so regal. It was funny seeing all the nationalities portraying these different things. It was amazing. We felt really comfortable being the Americans doing Rubies and Balanchine on our home stage. All of the Bolshoi dancers were, like, a foot taller than Joaquin and me. Every single person looked like they could have been a model. And Emeralds was just gorgeous and had such delicacy to it. Seeing it done that way made me feel very confident in the way we do Balanchine, especially that kind of Stravinsky/Balanchine, and it is such an American part of Jewels, so that felt natural.
EMMA: There is nothing like the curtain going up on that opening semi-circle. Personally, I love the performance aspect more than the rehearsal process—but the rehearsal process for this role has been so fun every day that I'm just really looking forward to performing it. I'm trying to be less controlling about it, because it feels different every single time we do it. I've tried to be loose about how it feels because when we get out there, who knows what's gonna happen. I can't wait. Something about the movement when we're dancing face to face—for some reason, some of those moments are so hard for me, because it doesn't feel like ballet. There are so many punches and swings, and it's so different from any other Balanchine ballet I've done. That's why I'm really excited.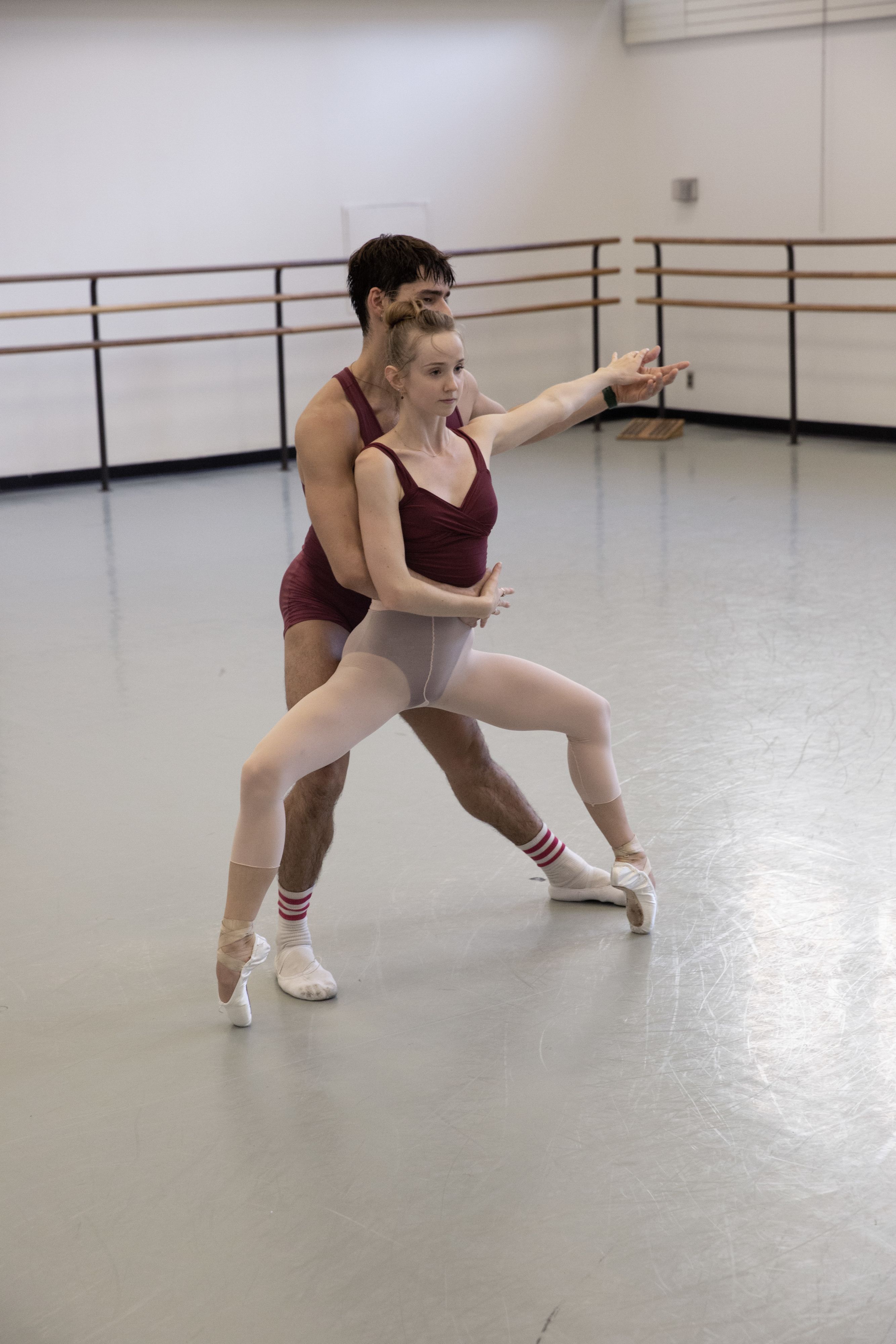 MEGAN: After dancing this role, some nights I went home and I was wrecked, and other times I was like, "Oh, did I just do Rubies?" It depends where you're at in the season and how much rest you've been getting and if you've peaked your stamina. The music is so intense before you go out that you could totally over-hype yourself up; pacing that first entrance, not using all of your energy right off the bat, and being smart about it, that's probably my best advice. That's the most exhausting part, and then you can regenerate energy within everything else; if you still have a little bit after that first entrance, you'll be fine. That was the revelation that helped me with the role—that it doesn't all have to be so powerful, but rather it's free. And it's playful.
EMMA: I've done the corps of all the different Jewels and I love all of them. I don't know if I have a favorite because they're all so different and unique. But Rubies has always been the one that whenever I watched it, even when my sister [Corps de Ballet Member Claire Von Enck] did the corps and I would come watch the ballet, it gives me such FOMO. I just want to be out there. Everyone looks like they're having so much fun, and they look so fierce... finding out that we were getting a shot to do it, I was so so excited. Definitely a top three dream ballet role for sure.
Also, this may sound shallow, but I really want to wear the crown. I don't often wear crowns when I dance. There's something about it—there are so many of those iconic photos from the past, and then Wendy…. To be able to put on the same crown, it feels more like a legacy. I'm so excited for that.
MEGAN: I'm excited for you.