The Collaboration behind When We Fell
By Madelyn Sutton, April 2, 2021
In many ways, New York City Ballet's newest dance film, When We Fell, represents a departure. The work was created via a three-week bubble residency, with choreographer Kyle Abraham, eight NYCB dancers, and a very limited cast of additional artistic and support staff quarantining together throughout the process at Kaatsbaan Cultural Park in upstate New York. It was also the first opportunity for many of these dancers—India Bradley, Jonathan Fahoury, Christopher Grant, Claire Kretzschmar, Lauren Lovette, Taylor Stanley, KJ Takahashi, and Sebastian Villarini-Velez—to return to the David H. Koch Theater at Lincoln Center since the pandemic closed its doors last March, with its Promenade and stage providing the backdrops for the film. And, though Abraham's third work for NYCB (following 2018's The Runaway and last June's Ces noms que nous portons) and cinematographer Ryan Marie Helfant's second (after the 2018/19 campaign film First comes sweat. Then comes beauty), When We Fell marks the two artists' first collaboration as co-directors. We spoke briefly with Abraham and Helfant about the making of the film.
"Collaborating with Kyle was very special," says Helfant. "It is always exciting to collaborate with artists from different disciplines, but particularly someone with Kyle's vision and spirit. When I saw his first rehearsal, I was amazed by how he was able to create something so visually abstract and layered, yet so emotionally poignant. As a collaborator, he was very trusting of my filmmaking and cinematography, and also very sensitive toward my ideas. It was important to him that we created something that felt true to both of us. As a result, I really believe we were able to create something original that we could not have done without the other."
"I think it's so great to work with someone who's as passionate about their work and about the end product as I am," adds Abraham. "We both take full responsibility for whatever it is we're putting out there. It's rare to come across people who feel that way—it's refreshing."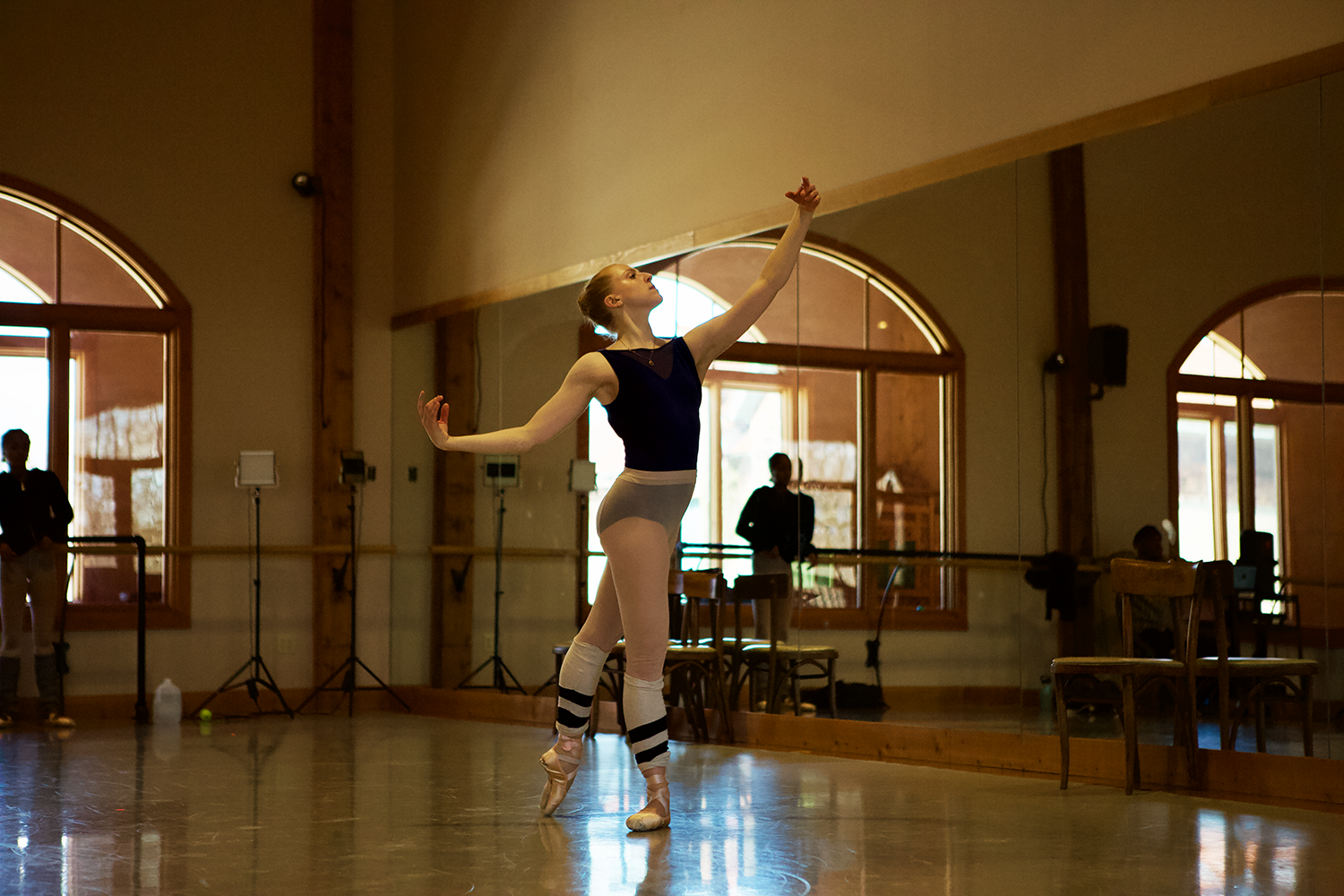 When We Fell's initial inspiration matched the setting of its creation. Located in Tivoli, New York, Kaatsbaan is a 153-acre rural enclave surrounded by open plains and distant mountains—perfectly suited to safely-distanced, unbound creation. When Abraham and the dancers drove up in their quarantined bus in February, the expansive grounds were covered in snow. "Kyle and I both have a personal connection to winter that deals with loss and isolation," explains Helfant. "It was our goal to establish the film in a cold, dark environment that exists both outside and inside. Over the course of the film, we progress through this winter, as the gusts of wind and snow turn into rain after the final movement."
This shared vision is represented in the film's visuals, both literally and in the figurative emptiness of the Theater and the film's black-and-white palette. But it also finds expression in the score, which includes three selections of music played solely by pianos. "I was really drawn to piano; I think it has to do with snow. Maybe there's something about winter and piano," says Abraham. "The first song that you hear in the piece was the first point of entry for the project. So I knew I wanted that, and I didn't know what else I wanted. But then I think it became, in some ways, about honoring this instrument. Which is kind of ironic, with the film being in black and white—of course, piano keys, black and white. Maybe [it has something to do with] the way I look at snow in New York.
"I think this is a true sign of a good collaboration—me talking to Ryan about the things that were inspiring the work and talking about snow, and Ryan saying, 'Oh, I wish I could capture some snow,' and having that be part of the process," adds Abraham. "He was taking these great photos [at the Koch Theater] to think and talk about where some of these sections [of the piece] could take place. So it was really, really great to work together on how we're envisioning the transition from studio to stage to screen."
"The choice of black and white stemmed from the atmosphere we wanted to create," continues Helfant. "Often, when it snows, landscapes turn very grey and can feel as if all the color and life have been removed from the surroundings. We wanted to ground the beginning of the film in this feeling and have it permeate across all three movements. For this to work, we knew that the interiors had to have the same feeling as the exterior we begin with. Black and white was our unifying thread."
Informed in part by these aesthetic conversations and decisions, the choreography would in turn determine the specifics of the film. "What I tried to do was to make a dance for the stage first," explains Abraham. "Once a version was done, then I could think about how it could look on film. Luckily, the project came along so quickly. The energy is really great when I'm working with New York City Ballet. We finished pretty early in the process and I was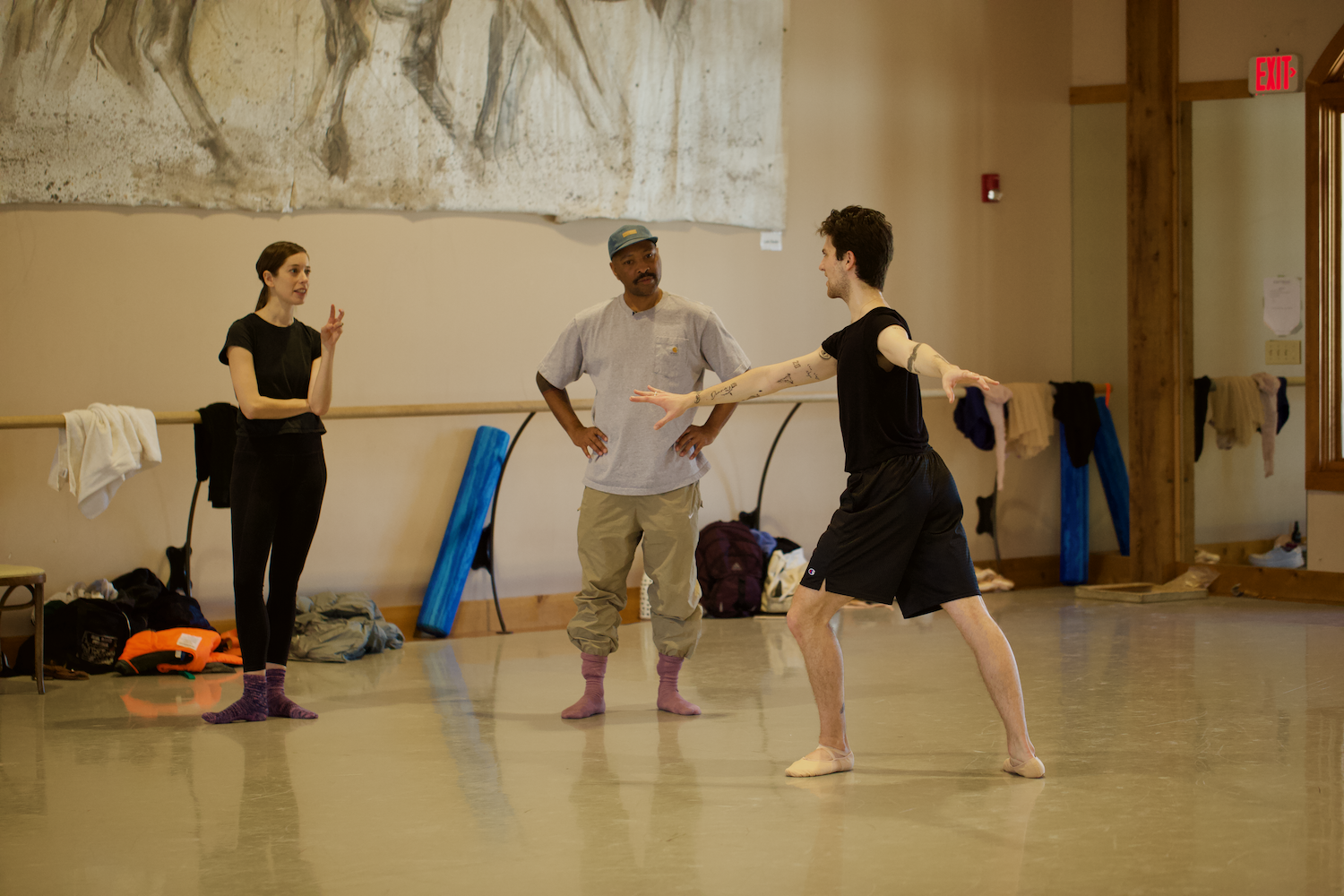 like, 'I really like this.' And [Repertory Director] Rebecca Krohn… kept telling me that it was beautiful and she loved its simplicity. I think it definitely takes the right kind of confidence and support to feel okay with that.
"And then I had more time to think about angles and have other conversations with Ryan. At a certain point, I wanted to choreograph moments that allowed for more abstraction in film, that you wouldn't be able to do as easily, per se, onstage," says Abraham. While he and the dancers worked through the movement that would drive When We Fell, Helfant focused on the details of the finished film. "After seeing the rehearsals and hearing the music, I knew that formally I wanted to focus on minimalism," he says. "I wanted to create a cinematic language, rooted in restraint, that could create emotion and elicit ideas that were inherent in the choreography. I looked at and was inspired by Yvonne Rainer's films, Nikki Giovanni's poetry, Sol LeWitt's wall drawings, and Andreas Gursky's photography, amongst others."
"Regarding the filming, I think maybe part of that has to do with just the choreography itself," agrees Abraham. "I think it's distracting to have a lot of cuts when things move slowly—so I think it's great that Ryan feels the same way. It's like the way I look at blackouts, or maybe the way that a [film] editor would look at cuts. You don't do it unless you really need it. If you can work through the thing, you work through the thing."
Helfant explains, "I wanted the camera to echo this feeling of confinement one feels in winter. I felt the camera should be quiet, patient, and observational. If the camera were to move or the film were to cut, it needed both an emotional and ideological reason. As per the texture, I wanted the film to be beautiful yet feel human and alive. For me, the only medium that captures that feeling is 16mm." The choice to film in 16mm is an unusual one for a dance film, despite the beautiful results, as it poses unique complications for dancers as much as for choreographers and cinematographers. "The dancers and I, at different times, were thinking that, 'Oh, yeah, they could just cut and splice that really easily,'" recalls Abraham. "[But] there's a limited amount of film you have [in order] to do so many takes of a work. You have to record for a longer period of time, and then you have to weigh the lesser of issues—if a dancer is, maybe, falling out of a turn, do you keep it because everything else for that straight minute was really great in the frame? Or should you pick another moment where it's not as satisfying on the filmmaking side?"
Collaborating, rehearsing, and living together for three weeks helped Abraham connect with the dancers in a way that made these obstacles much less daunting to face. "Having the residency was really special," he says. "It gave us so much more time together to create... I made work that I didn't even get to teach the dancers because at a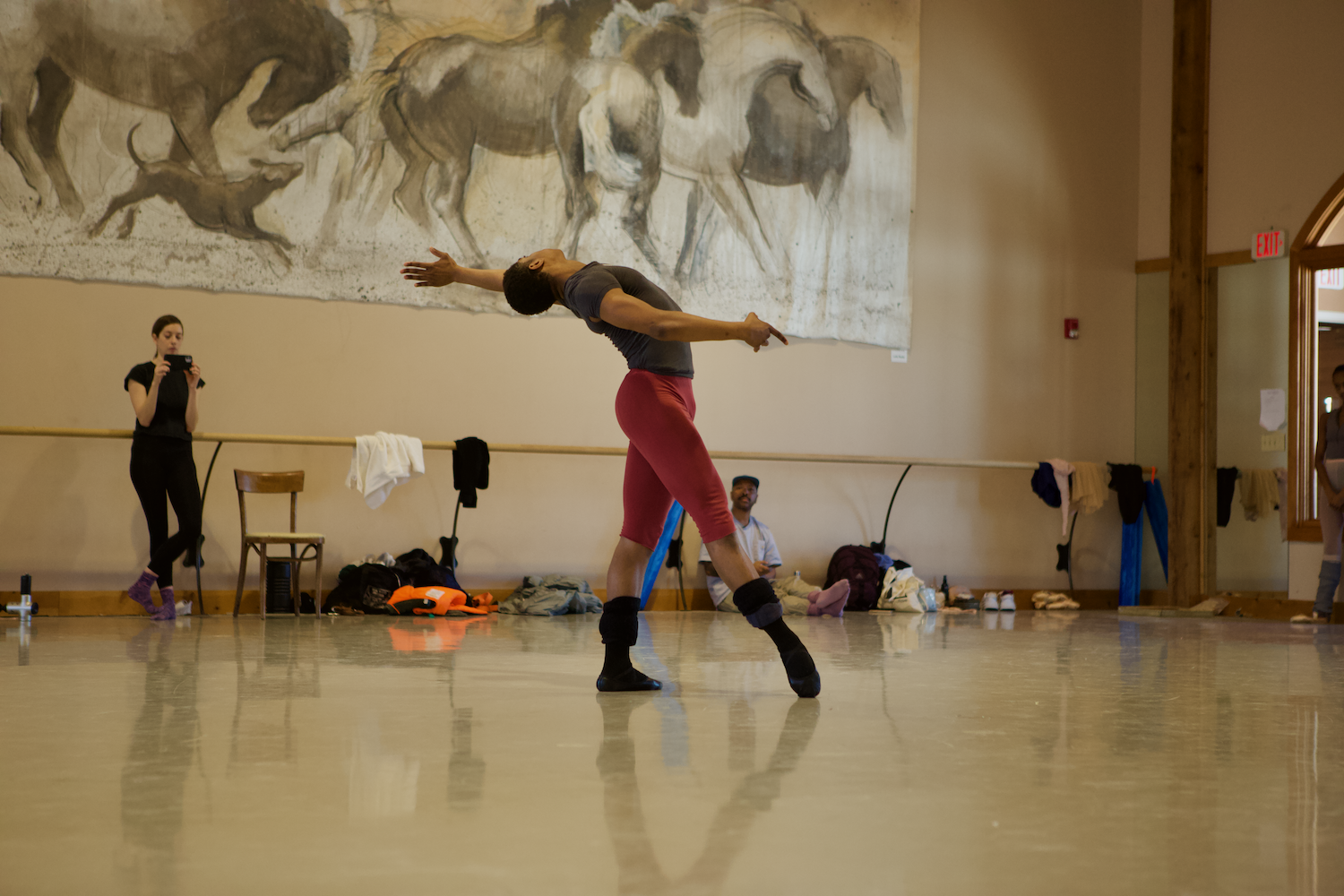 certain point I had to realize, I can generate a lot of work, but I also need to think about the dancers' safety. A lot of them hadn't been dancing, in some cases, since the pandemic [began]—in other cases, in several months. We needed to get to the finish line. We had to make sure everybody was going to be healthy enough physically and mentally to film this project. So at a certain point, I had to stop the building, making, playing, just so we could think about what we were really there for.
"Your dancers were really gracious, too," he adds. "I think that helps. It shows that they were real and honest, and human in pushing forward... because they really wanted to dance and to make whatever we're making together successful. But they also had to be very real with where their bodies were. And I think that that's again just a great testament to the people that I got to work with."
"I am always inspired to collaborate with New York City Ballet and its dancers," agrees Helfant. "Their performance is always emotionally captivating and visually striking. It's like being handed a great script with great actors attached. There is inherently so much potential for the film before you even begin to conceive how it will be directed."
But there were other challenges for the dancers beyond the technical aspects of the filming and their time spent away from the rehearsal studio. "I think it was also kind of trippy for them, being back in the Theater," says Abraham. "Something that was really interesting for me in talking to them, or just watching and observing the process of filming—I was not expecting any of them to be nervous at all. But they were. There were memories, but they're only thinking about this film. So it's even more challenging for them, mentally, because they're like, 'This is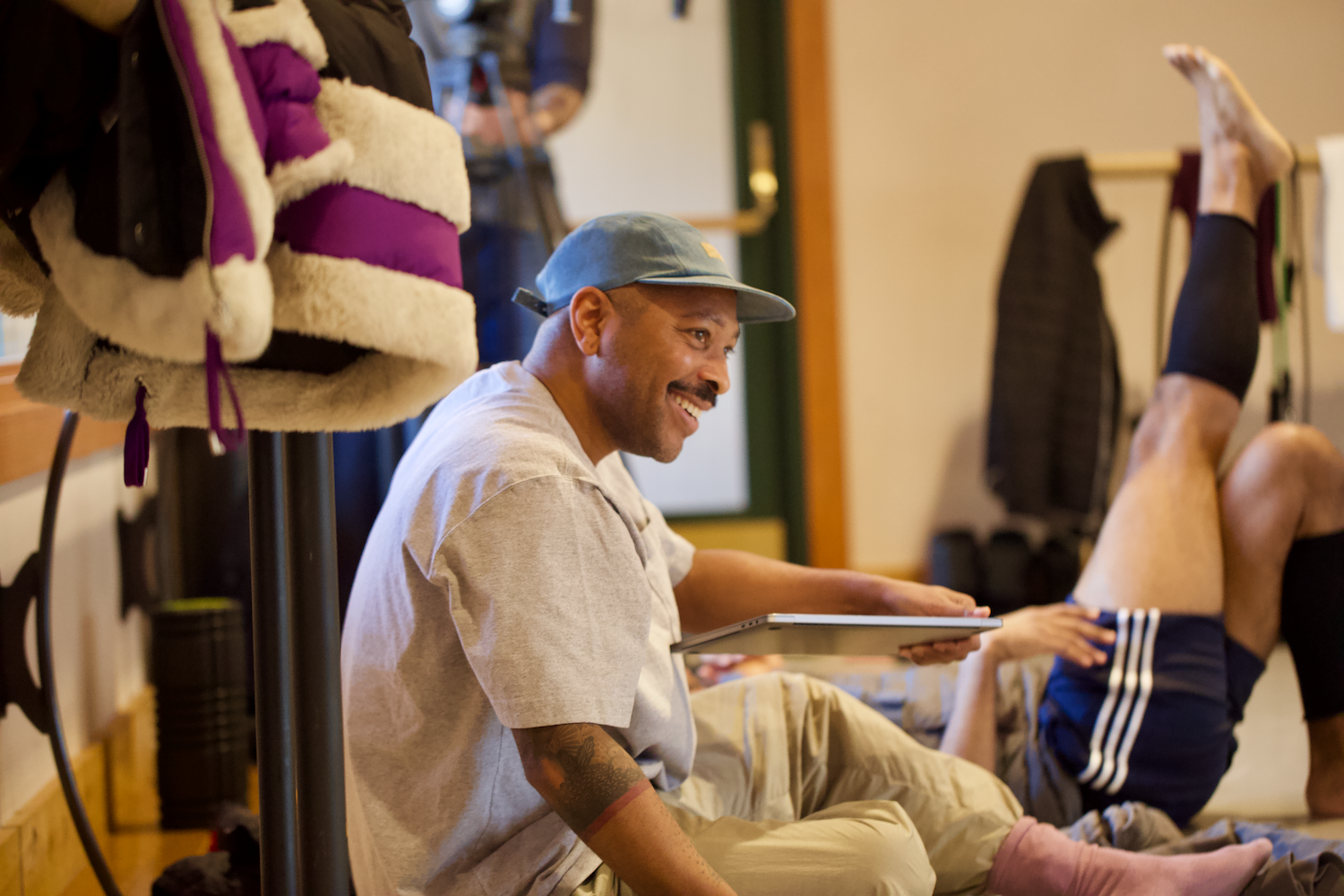 going to last forever.' It was really interesting and beautiful to see that level of care and concern, but it also was trippy to watch. I'm like, 'Really, y'all are nervous? Because, you know, you're all heroes to me.'"
The finished film is a representation of these creators' achievements, from its rich conception to the challenges of its creation to the beautifully completed work. But it also serves as an expression of a truly one-of-a-kind experience, informed by—and perhaps in defiance of—an unprecedented situation. "Having a residency in these times is a real gift," Abraham concludes. "And it's not something that I personally take lightly. I don't think the cast did either. I think we're all really, really grateful to have an opportunity to just dance and be with one other."