Megan Fairchild is a principal dancer with New York City Ballet.
Ms. Fairchild was born in Salt Lake City, Utah, and began her dance training at the age of four, studying with Judy Levitre and Kaelynne Oliphant at Dance Concepts in Sandy, Utah, and at the Ballet West Conservatory in Salt Lake City with Sharee Lane, Deborah Dobson, and Maureen Laird.
While at the Ballet West Conservatory, Ms. Fairchild was also a Ballet West trainee. Ms. Fairchild entered the School of American Ballet (SAB), the official school of New York City Ballet, in the fall of 2000.
In November 2001, Ms. Fairchild became an apprentice with New York City Ballet, and in October 2002 she joined the Company as a member of the corps de ballet.
Ms. Fairchild was promoted to the rank of soloist in February 2004, and in January 2005, she was promoted to principal dancer.
GEORGE BALANCHINE
Apollo (Calliope)
Allegro Brillante
Ballo della Regina
Chaconne
Coppélia (Swanilda)
Danses Concertantes
Divertimento from 'Le Baiser de la Fée'
Divertimento No. 15
Donizetti Variations
Duo Concertant
"Emeralds" from Jewels
George Balanchine's The Nutcracker®

(Sugarplum Fairy, Dewdrop, Marzipan, Dolls)
Harlequinade (Pierrette)
A Midsummer Night's Dream (Butterfly, Divertissement)
Raymonda Variations
"Rubies" from Jewels
Serenade
Sonatine
La Source
Square Dance
Stars and Stripes
The Steadfast Tin Soldier
Swan Lake
Symphony in C (First Movement, Third Movement)
Tarantella
Tschaikovsky Pas de Deux
Theme and Variations
Union Jack
Valse-Fantaisie
Vienna Waltzes
Western Symphony (Adagio)
Who Cares?
AUGUST BOURNONVILLE
ELIOT FELD
Intermezzo No. 1 (NYCB Premiere)
EDWAARD LIANG
PETER MARTINS
Barber Violin Concerto
A Fool for You
Eight Easy Pieces
Eros Piano
Fearful Symmetries
Jeu de Cartes
The Magic Flute (Lise)
Octet
Papillons
Sinfonia
The Sleeping Beauty (Aurora, Ruby, Princess Florine)
Songs of the Auvergne
Swan Lake (Odette/Odile, Pas de Trois, Pas de Quatre, Neapolitan)
Zakouski
JUSTIN PECK
Everywhere We Go
The Most Incredible Thing (The Cuckoo Bird)
ALEXEI RATMANSKY
Namouna, A Grand Divertissement
Odesa
Russian Seasons
JEROME ROBBINS
Andantino
Brandenburg
Dances at a Gathering
The Four Seasons (Winter)
The Goldberg Variations
In G Major
Piano Pieces
LIAM SCARLETT
CHRISTOPHER WHEELDON
DGV: Danse à Grande Vitesse
Mercurial Manoeuvres
Polyphonia
Sidra Bell
Robert La Fosse
Peter Martins
Bal de Couture
Naïve and Sentimental Music
Justin Peck
Angelin Preljocaj
Alexei Ratmansky
Namouna, A Grand Divertissement
Voices
Susan Stroman
"The Blue Necklace" from Double Feature (Florence)
Christopher Wheeldon
From You Within Me
Shambards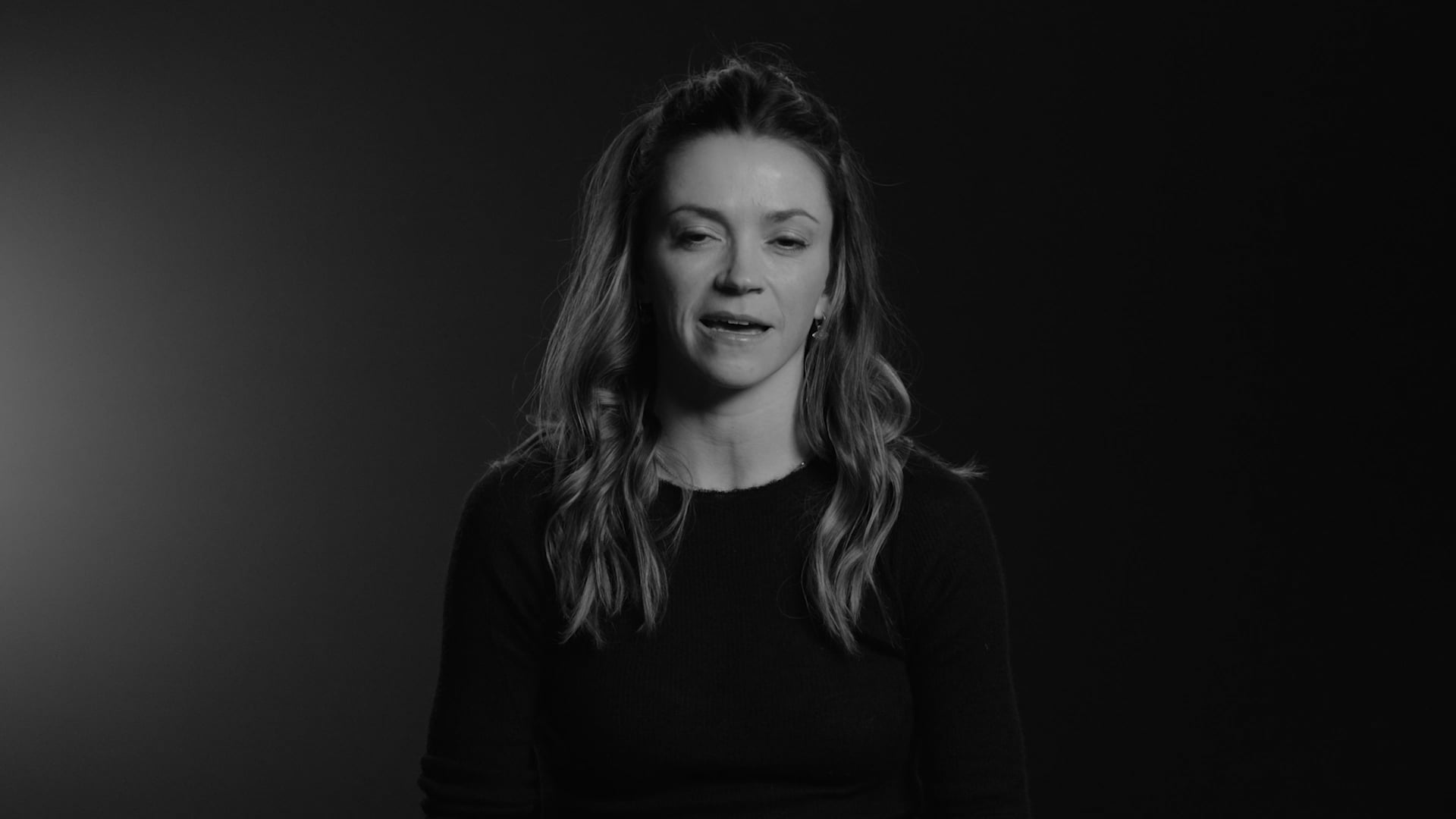 Screen Test
Megan Fairchild
A Salt Lake City, UT native, Megan Fairchild originally had her sights set on companies out west until a fortuitous scholarship brought her to the School of American Ballet. The rest is history, and Megan shares how she has since balanced her performing career, graduate studies, and growing family while still giving herself time to unwind.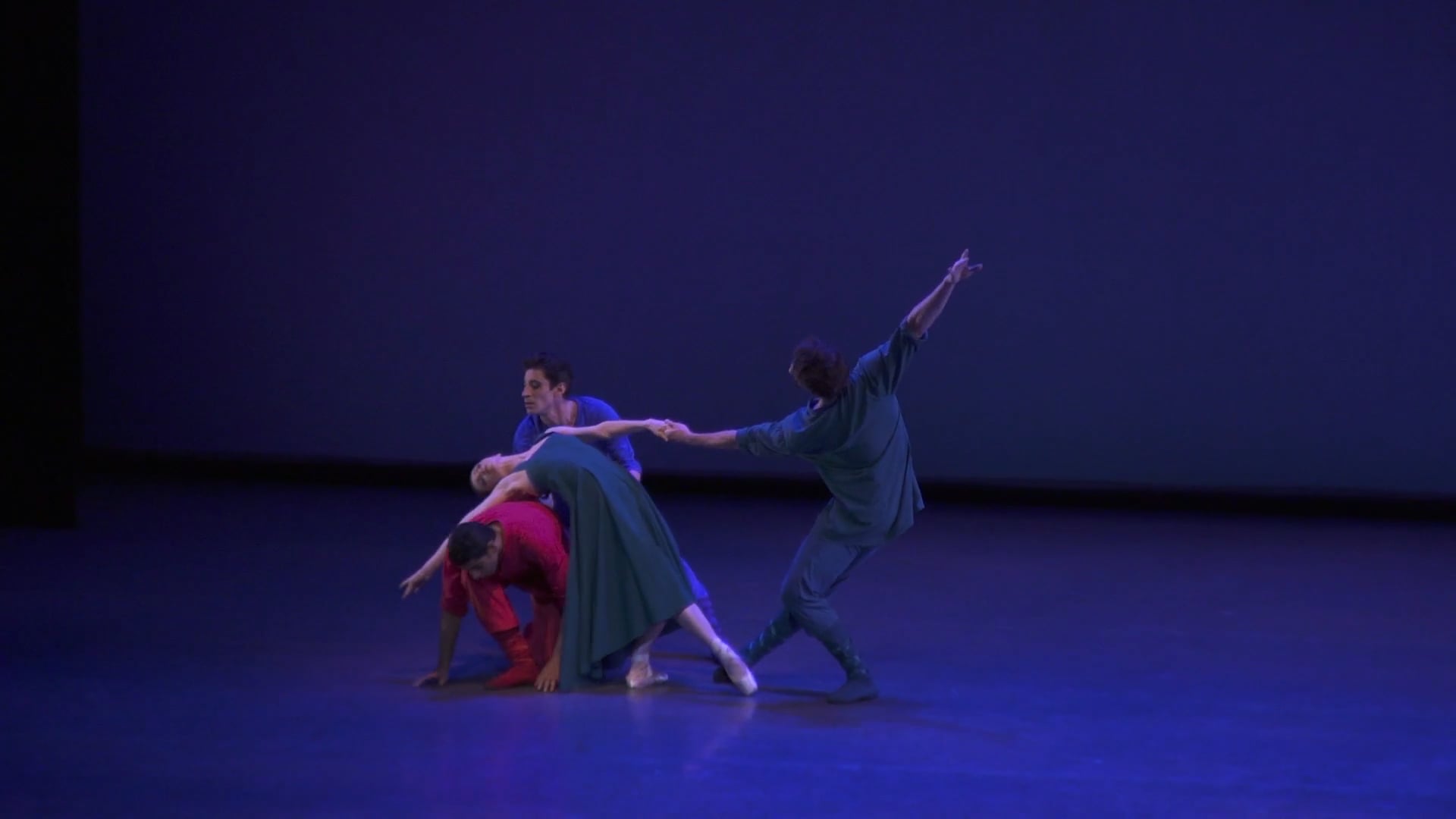 Anatomy of a Dance
Megan Fairchild on Ratmansky's RUSSIAN SEASONS
Megan Fairchild describes what it's like to dance with three male partners whom she can't acknowledge on stage, and who are invisible to her character. She especially highlights the trust that develops between them – which leads to a haunting image of a sleepwalking woman ascending a staircase.
OTHER PERFORMANCES
In 2014 Ms. Fairchild made her Broadway debut in the Tony Award–nominated revival of On the Town at the Lyric Theater. She was nominated for an Outer Critics Circle Award, and received a Theatre World Award for her portrayal of Ivy Smith, AKA Miss Turnstiles.
FILM CREDITS
In 2011, Ms. Fairchild danced the role of the Sugarplum Fairy in PBS' Live From Lincoln Center telecast of George Balanchine's The Nutcracker® which was also screened in movie theaters around the world.
HONORS
Ms. Fairchild was a recipient of the Mae L. Wien Award for Outstanding Promise in 2001.
ADDITIONAL INFORMATION
Ms. Fairchild is currently on faculty with the School of American Ballet, the official school of New York City Ballet.
Portrait © Erin Baiano