Mira Nadon was born in Boston, Massachusetts, and began her ballet training at the age of six at the Inland Pacific Ballet Academy in Montclair, California under the direction of Victoria Koenig and Jill Voznick.
She attended summer courses at the School of American Ballet (SAB), the official school of NYCB, in 2014 and 2015, before entering SAB full-time for the 2015 winter term.
In November 2017, Ms. Nadon became an apprentice with NYCB and as an apprentice she originated a corps role in Gianna Reisen's Judah. She joined the Company as a member of the corps de ballet in November 2018.
Ms. Nadon was promoted to the rank of soloist dancer in January 2022, and to principal in February 2023.
Potrait © Erin Baiano
GEORGE BALANCHINE
Episodes
The Four Temperaments
Kammermusik No. 2
A Midsummer Night's Dream (Helena)
Monumentum pro Gesualdo
Movements for Piano and Orchestra
George Balanchine's The Nutcracker®

(Dewdrop, Flowers, Sugarplum Fairy)
Raymonda Variations
Rubies from Jewels
Scotch Symphony
Stravinsky Violin Concerto
Vienna Waltzes
PETER MARTINS
Black Swan Pas de Deux
The Sleeping Beauty (Courage, Diamond, Lilac Fairy)
Swan Lake (Princess)
JUSTIN PECK
ALEXEI RATMANSKY
Namouna, A Grand Divertissement
Pictures at an Exhibition
JEROME ROBBINS
Brandenburg
The Four Seasons (Summer)
Glass Pieces
Moves
Piano Pieces
Rondo
CHRISTOPHER WHEELDON
DGV: Danse à Grande Vitesse
Keerati Jinakunwiphat
Sidra Bell
pixelation in a wave (Within Wires)
SUSPENDED ANIMATION
Justin Peck
Alysa Pires
Pam Tanowitz
Lauren Lovette
Gianna Reisen
Justin Peck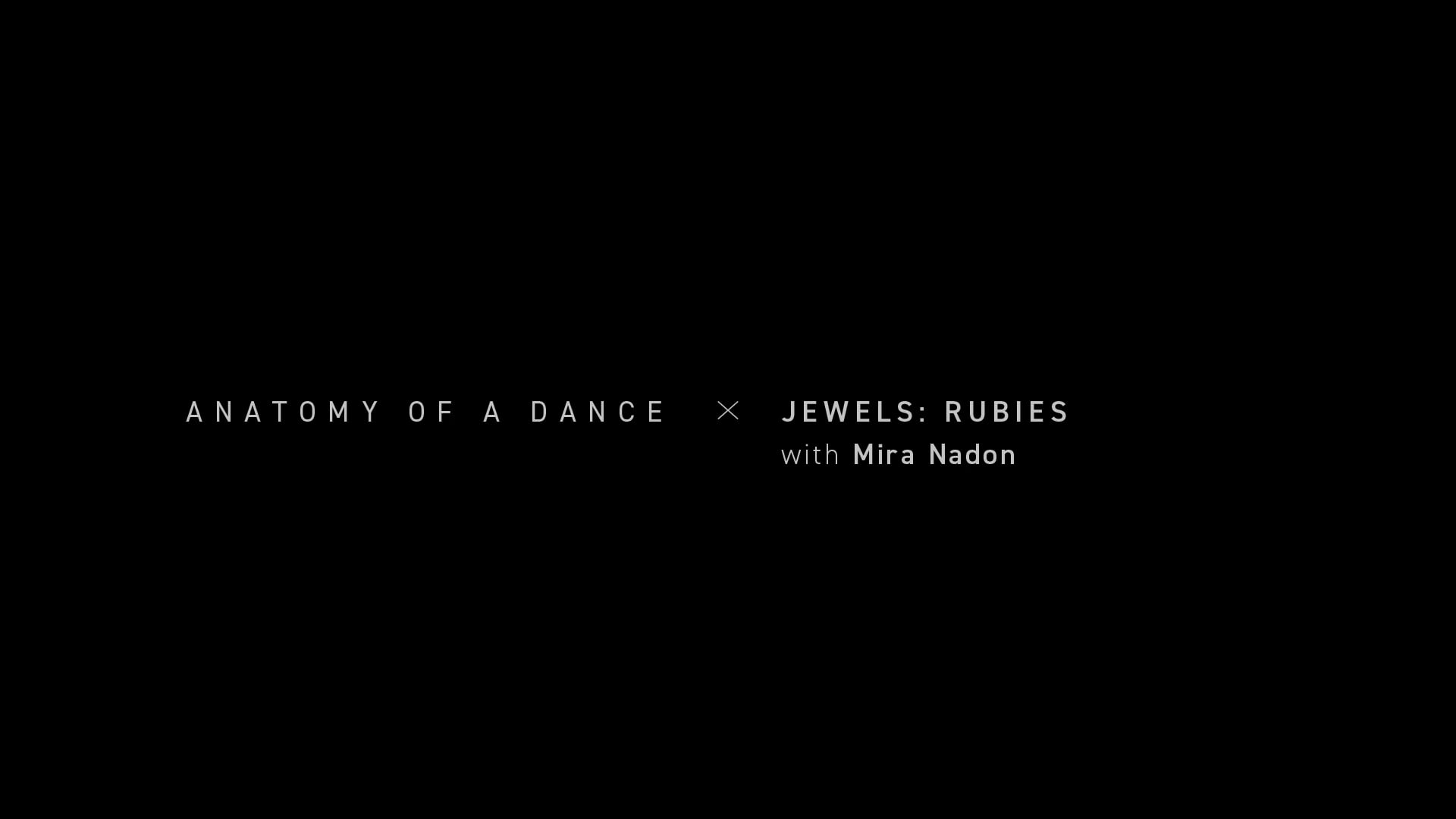 ANATOMY OF A DANCE
MIRA NADON ON RUBIES FROM JEWELS
Though her stature made her an obvious fit for the soloist (or "Tall Girl") role in Rubies, Mira Nadon wasn't always certain she'd live up to her predecessors' powerful interpretations. After rising to the occasion season after season, Nadon now says that "once you get the counts down, you don't even really need to think about it.