Taylor Stanley was born in Philadelphia, Pennsylvania and began their dance training at the age of three at The Rock School in Pennsylvania.
They attended summer programs at Miami City Ballet in 2006 and 2007 and at the School of American Ballet, the official school of New York City Ballet, during the summer of 2008 before enrolling full-time at SAB in the fall of that same year.
In September 2009, Stanley became an apprentice with NYCB, and joined the Company as a member of the corps de ballet in September 2010.
They were promoted to soloist in February 2013 and to principal dancer in May 2016.
KYLE ABRAHAM
GEORGE BALANCHINE
Agon
Apollo
Brahms-Schoenberg Quartet (First Movement)
Duo Concertant
"Emeralds" from Jewels
Episodes
George Balanchine's The Nutcracker®

(Cavalier, Hot Chocolate)
Liebeslieder Walzer
A Midsummer Night's Dream (Puck, Bottom)
Serenade
La Sonnambula
Square Dance
Stravinsky Violin Concerto
Symphony in C (Third Movement)
Symphony in Three Movements
Tschaikovsky Suite No. 3 (Valse Mélancolique)
La Valse
Western Symphony (Allegro)
AUGUST BOURNONVILLE
Bournonville Divertissements (Ballabile from

Napoli)
JORMA ELO
JEAN-PIERRE FROHLICH
PETER MARTINS
Ash
Bal de Couture
Barber Violin Concerto
Fearful Symmetries
A Fool for You
Jeu de Cartes
Hallelujah Junction
Romeo + Juliet (Romeo)
The Sleeping Beauty (Puss in Boots)
Todo Buenos Aires
Swan Lake (Benno, Russian, Spanish)
JUSTIN PECK
Everywhere We Go
Rodeo: Four Dance Episodes
The Times Are Racing
Year of the Rabbit
ANGELIN PRELJOCAJ
ALEXEI RATMANSKY
Namouna, A Grand Divertissement
Pictures at an Exhibition
Russian Seasons
JEROME ROBBINS
The Goldberg Variations
The Four Seasons
Interplay
Moves
N.Y. Export: Opus Jazz
Opus 19/The Dreamer
CHRISTOPHER WHEELDON
DGV: Danse à Grande Vitesse
Les Carillons
Carousel (A Dance)
Polyphonia
Soirée Musicale (NYCB Premiere)
Kyle Abraham
Ces noms que nous portons
The Runaway
When We Fell
Warren Carlyle
SOMETHING TO DANCE ABOUT Jerome Robbins, Broadway to Ballet
Lauren Lovette
Not Our Fate
The Shaded Line
Pontus Lidberg
Peter Martins
Andrea Miller
Justin Peck
Belles-Lettres
Capricious Maneuvers
Copland Dance Episodes
Everywhere We Go
In Creases
New Blood
The Most Incredible Thing (The Creator)
Partita
Principia
Rodeo: Four Dance Episodes
Scherzo Fantastique
Thank You, New York
Alexei Ratmansky
Myles Thatcher
Peter Walker
Melissa Barak
Peter Martins
Benjamin Millepied
Why am I not where you are
Justin Peck
Paz de la Jolla
Year of the Rabbit
Lynne Taylor-Corbett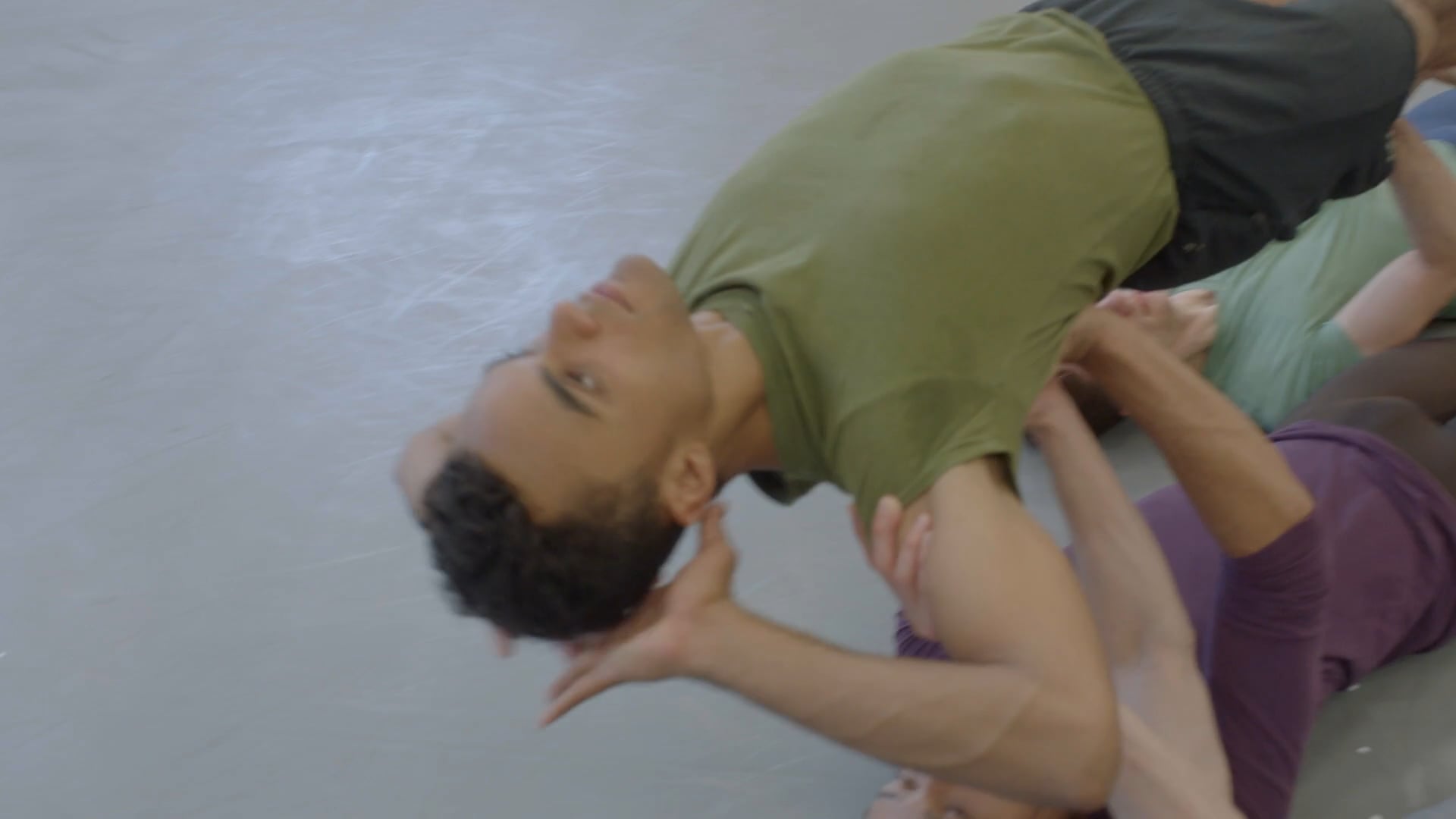 Anatomy of a Dance
Justin Peck and Taylor Stanley on Peck's Rodeo: Four Dance Episodes
Choreographer Justin Peck discusses his new take on Aaron Copland's famous Rodeo, while Justin's long time collaborator, Soloist Taylor Stanley, talks about how Justin is challenging the Company's dancers in surprising new ways.
HONORS
Stanley was the recipient of a 2019 Bessie Award for Outstanding Performer, for their performance in The Runaway. They also received the Mae L. Wien Award in 2009 and were the 2011-2012 recipient of the Janice Levin Award.
Portrait © Paul Kolnik