NYCB Dancers Look Back on their Formative Years Performing the Holiday Classic
December 12, 2018
The dancers of New York City Ballet have collectively performed in George Balanchine's The Nutcracker® at our Lincoln Center home thousands and thousands of times. But what about the years before they were Company dancers? Some New York City natives, like Eliza Blutt and Ghaleb Kayali, grew up performing in our production – but others were party guests and mice everywhere from their local mall to local playhouses. In their own words, a few dancers give some insight into their earliest Nutcracker experiences.
Ghaleb Kayali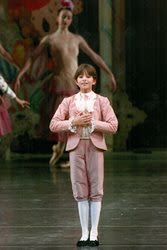 I performed in George Balanchine's The Nutcracker as a child with New York City Ballet. I did Fritz for three years and the Prince for three years as well.

I look back at the photos from dancing The Nutcracker and I'm reminded of all the fond memories in which I found my passion for performing and the joy of being onstage. Little did I know [that] I would be performing the same ballet as an adult.

I watch the younger ones now and see the complete excitement they have. [It's] their first moment of having the chance to feel what it is to dance on a stage for the first time, a moment one can never truly forget!

I have actually been injured for almost a year now. But I can always look at these photos and the children in the show, and be reminded the reason why I do what I do. The Nutcracker represents a season of joy and magic, all of which can be seen on the stage night after night.
Emily Kikta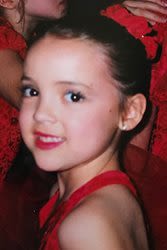 As a kid my studio didn't do The Nutcracker. Instead, we would do a holiday show in our local mall each year right in the midst of everyone's holiday shopping. This is a photo from one of my first shows.

The first (and only) time I saw NYCB's Nutcracker I was around 11 or 12 and I was so excited because at home I danced a solo to the Coffee music for our competition season and I couldn't wait to see this version. Luckily enough, I got to see Wendy Whelan perform it that day. Now Coffee is my favorite role to perform with NYCB.
Daniel Ulbricht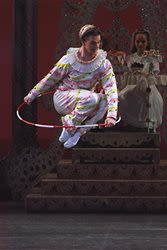 I'll never forget my first Nutcracker at the age of 11, but even more special was my first performance of The Nutcracker at New York City Ballet when I was 16. The lights, orchestra, audience, and of course this masterpiece lit a fire in me that I have felt for over the last 20 years. The music of Candy Cane is probably one of the most recognizable pieces of dance music… It engages, excites, and is so accessible. It is amazing to share the stage with generations of students.

Every dancer, whether student or [professional], knows that The Nutcracker possess a magic that can [inspire] future young dancers and new audiences. What other pieces in dance can do that so beautifully and seamlessly?
Claire & Emma Von Enck
Claire: In this a picture (right), Emma and I are getting ready together to perform in children's roles in Cincinnati Ballet's production of The Nutcracker on tour to Playhouse Square in Cleveland. That year she was a mouse and I was a polichinelle. It was the first time Emma was old enough to audition for a professional ballet's Nutcracker, so I'm helping her with her hair. It was so fun to finally get to perform with Emma on a big stage.

It is fun that we get to do that all the time now. This year Emma and I get to dance in Marzipan next to each other, which is very fun. We also are the first two snowflakes out in the snow scene.
As for all three of us sisters (Nicole von Enck is a dancer with Texas Ballet Theater), we did our studio's Nutcracker together.

Emma: This is a photo (below) of all three of us all doing The Nutcracker together: Claire as Clara, Nicole as the Sugarplum Fairy, and me in [Tea].

Claire: Unfortunately we have never gotten to all three perform together since we became professional. Maybe one day!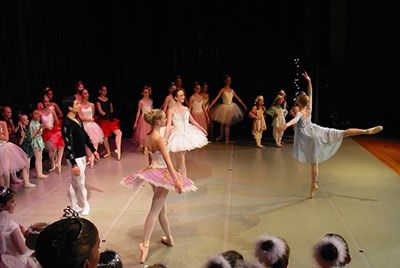 Clara Miller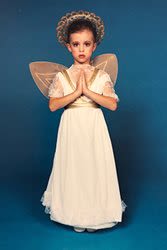 My first time performing in The Nutcracker came shortly after I turned five. I was cast as an angel in Orlando Ballet's production, though I had been hoping to be a mouse. I remember what I was feeling during that time – completely overcome with reverence for ballet, longing to be grown up and in pointe shoes, and overstimulated by the hullabaloo of the children's dressing area where this was taken (and where I first had to sit through the Claymation Christmas movie Rudolph the Red-Nosed Reindeer).
Eliza Blutt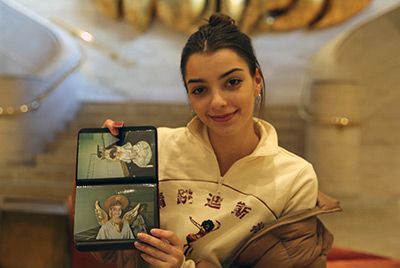 As a child, I [performed in] George Balanchine's The Nutcracker® three years in a row. My first year I was a party girl and an angel. The second year I was a girl polichinelle and a mouse, and then I was a boy polichinelle and a mouse. As a Company member, this is my third year doing Snow and Flowers.

I must have been four or five and I told my mom [former NYCB dancer Margo (Krody) Blutt] that I wanted to be in The Nutcracker. She was like 'Okay, we'll put you into ballet lessons and then maybe you can do a Nutcracker through a different studio' and I said, 'No, I wanna be in the real Nutcracker!' So she said, 'Okay, well when you're the right age, you can audition for SAB and then maybe if you're lucky, you can be in New York City Ballet's Nutcracker' – and then I was.
Jacqueline Bologna
My first Nutcracker was when I was about 5 years old. It was my first performance ever and I almost backed out of the audition. I was auditioning with my older sister at a studio called Massachusetts Youth Ballet. I remember we were in the bathroom getting ready when I decided that I was far too nervous and I didn't want to audition anymore. Thankfully, my sister was adamant that I try out anyway. She gave me a pep talk, telling me how fun it would be and how I would regret it if I didn't go. Like a true sisters we argued about it, until finally I decided it would be better to audition and face my fear than to deal with the wrath of an older sibling!

I still remember that audition vividly and how excited I was when I got picked to perform the part of the three little mice. I loved every performance and thanks to that first experience onstage and my very smart, supportive sister, I had a totally new perspective of what dancing could be.