Peter Walker's Dance Odyssey
Meet Peter Walker: NYCB Choreographer and Dancer on His 'dance odyssey'
By Elisabeth Donnelly, May 11, 2018
This winter, 25-year-old Peter Walker >premiered his second choreographic work for the Company, dance odyssey. Set to dynamic, melodic music by British composer Oliver Davis and with a blazing, cheeky light show at the outset, dance odyssey pulls the dancers back and forth in athletic, playful pairings, creating a world where each pas de deux holds an element of surprise in its variations.

Walker has been a dancer in NYCB's corps de ballet since 2012, where he has been a frequent face in featured roles, from Balanchine classics including Agon and The Four Temperaments to this winter's Romeo + Juliet. But choreography has also been a significant part of his dance education. He has created work in NYCB's New York Choreographic Institute's summer sessions, and for several years, he has released a series of YouTube videos with fellow NYCB dancer Emily Kikta, done DIY-style in locations ranging from Paris to L.A.'s Sunken City. His first piece for the Company, ten in seven, premiered during the 2016 Fall Gala. Speaking with Walker in advance of his new ballet's February premiere, he offered insights about his very own "dance odyssey."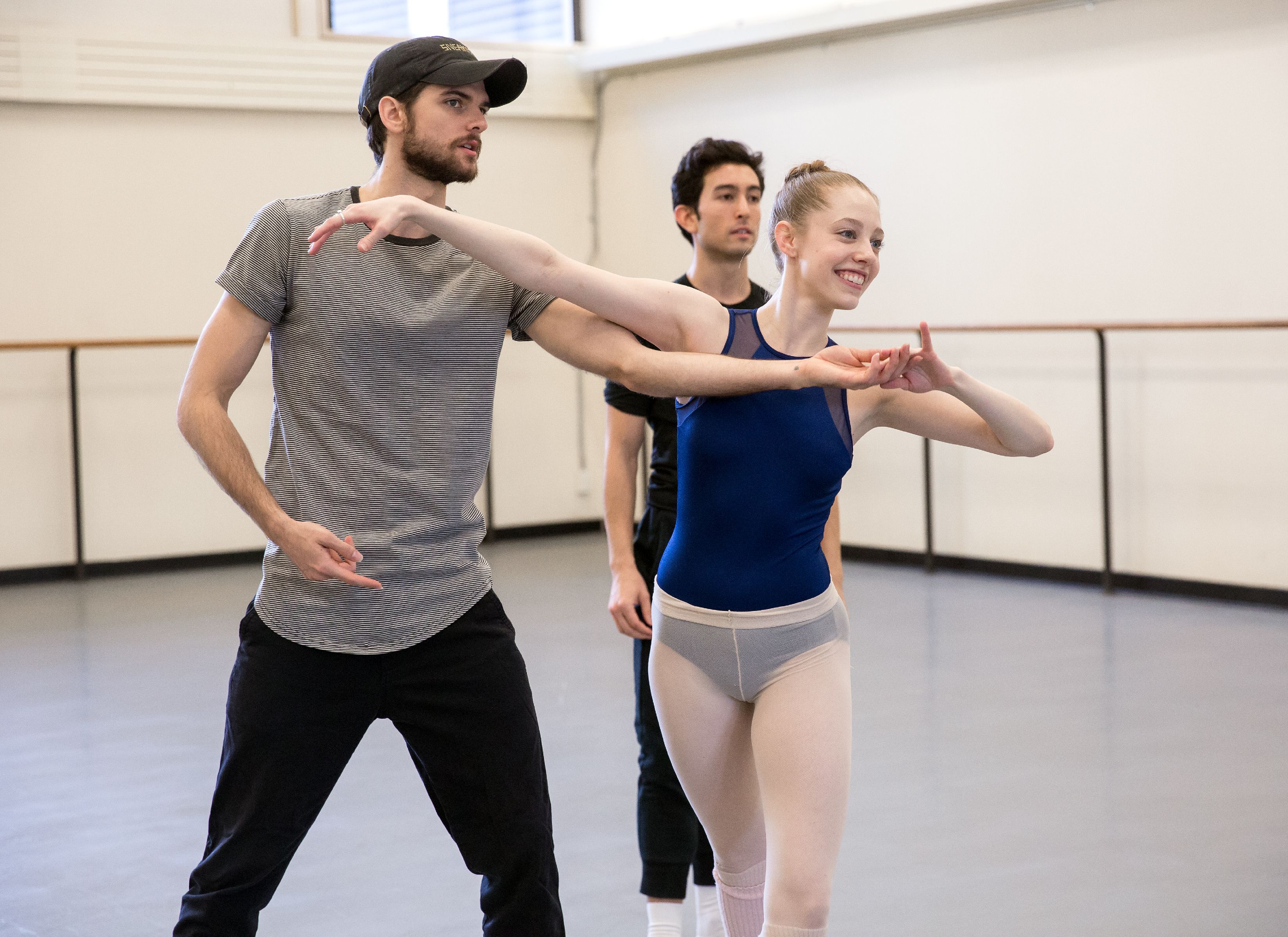 What was the start of dance odyssey?
I was not expecting another commission so soon [after ten in seven], and when this came up, I immediately started searching and I couldn't find music. It took a long time, but once I did find this music [selections from Oliver Davis' Dance and Flight], I was ready to go. Ollie was really great and very generous with his time and responses.

dance odyssey was a concerted effort to make something more classical than any of my previous work, to make something reflecting this legacy, this tradition, in this house. That was the goal.

How was it working with your Company colleagues as their choreographer?

The dancers are really easy to work with. And since NYCB produces the most new work of any company, our dancers are used to being created on at a rapid rate.

But sometimes it's hard to figure out what makes something different physically when you're creating it. The steps are all the steps, but how do you approach it to tell a different story, to get a different feeling, when I'm looking at it from a third-party perspective, and thinking about it as someone who's never seen it before?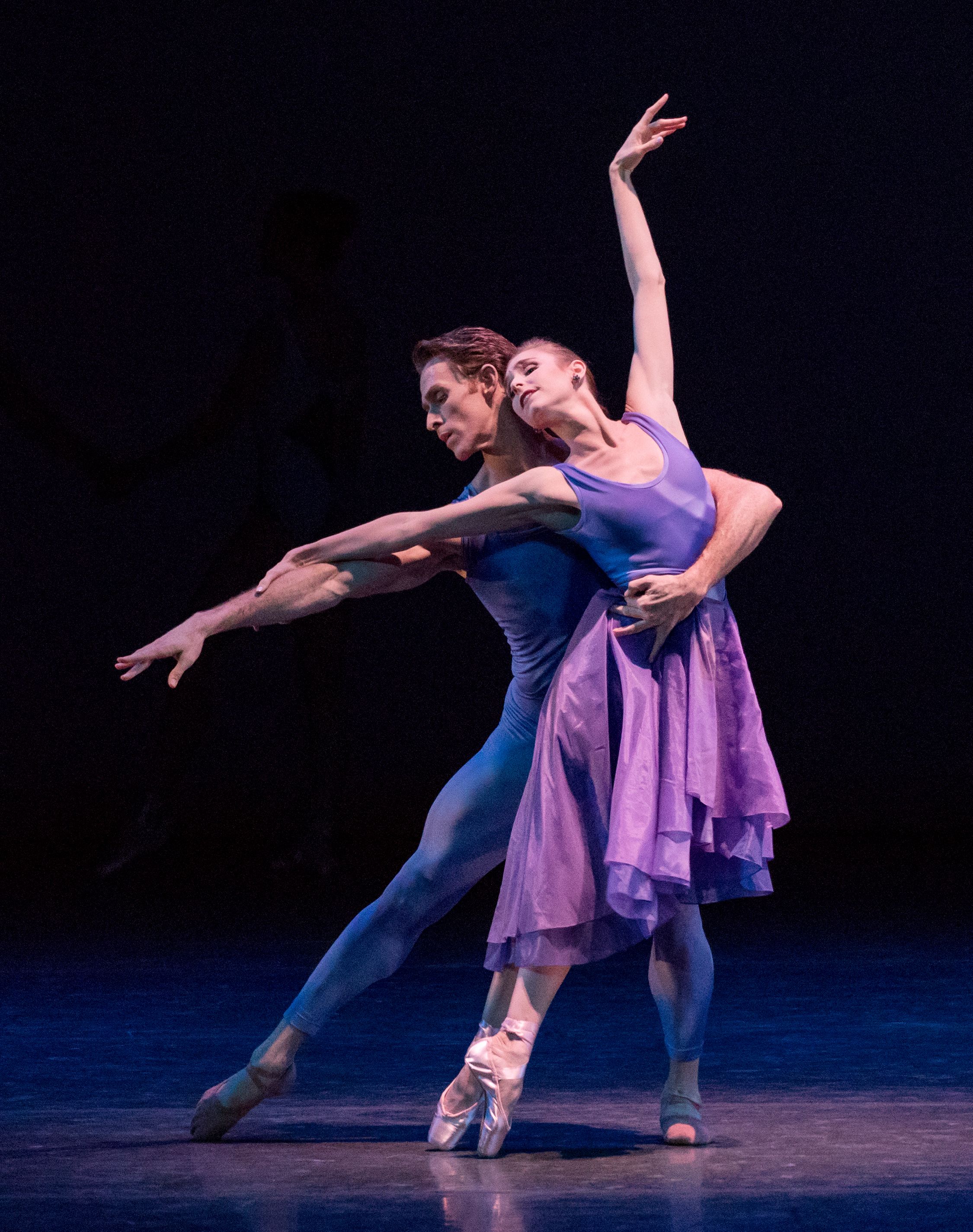 When did you first start choreographing?
I did my first choreography for [The School of American Ballet] at 18, during my apprentice summer. I did the New York Choreographic Institute summer sessions and two [SAB] Winter Balls; a bunch of work on students. I really started choreographing because I wanted to dance more — I wanted to dance like this, and mostly I end up choreographing on myself.

Ultimately for me it became an education in dance. I try to make things that are what I would like to watch.

How did you start working on videos with Emily Kikta?

We didn't start making videos until we were both in the Company — really I've never made anything that she hasn't had a hand in. We're very much of one mind. I've never met anyone so "on the same page" creatively. We are always talking about making videos, whenever she has an idea for a video, and whenever I have an idea for a video, we work on it together.

What's been surprising in the process of creating this piece?

Personally I find it very hard to make ballet steps. Silas Farley and I talk a lot about choreography – because he creates too – and we consider ourselves "choreographic counterparts"; I'm the contemporary and he's the classical. We talk about choreography a lot, the way you make a ballet, the building blocks: you create a universe, you settle on a set of rules, and then you have to follow those rules, right?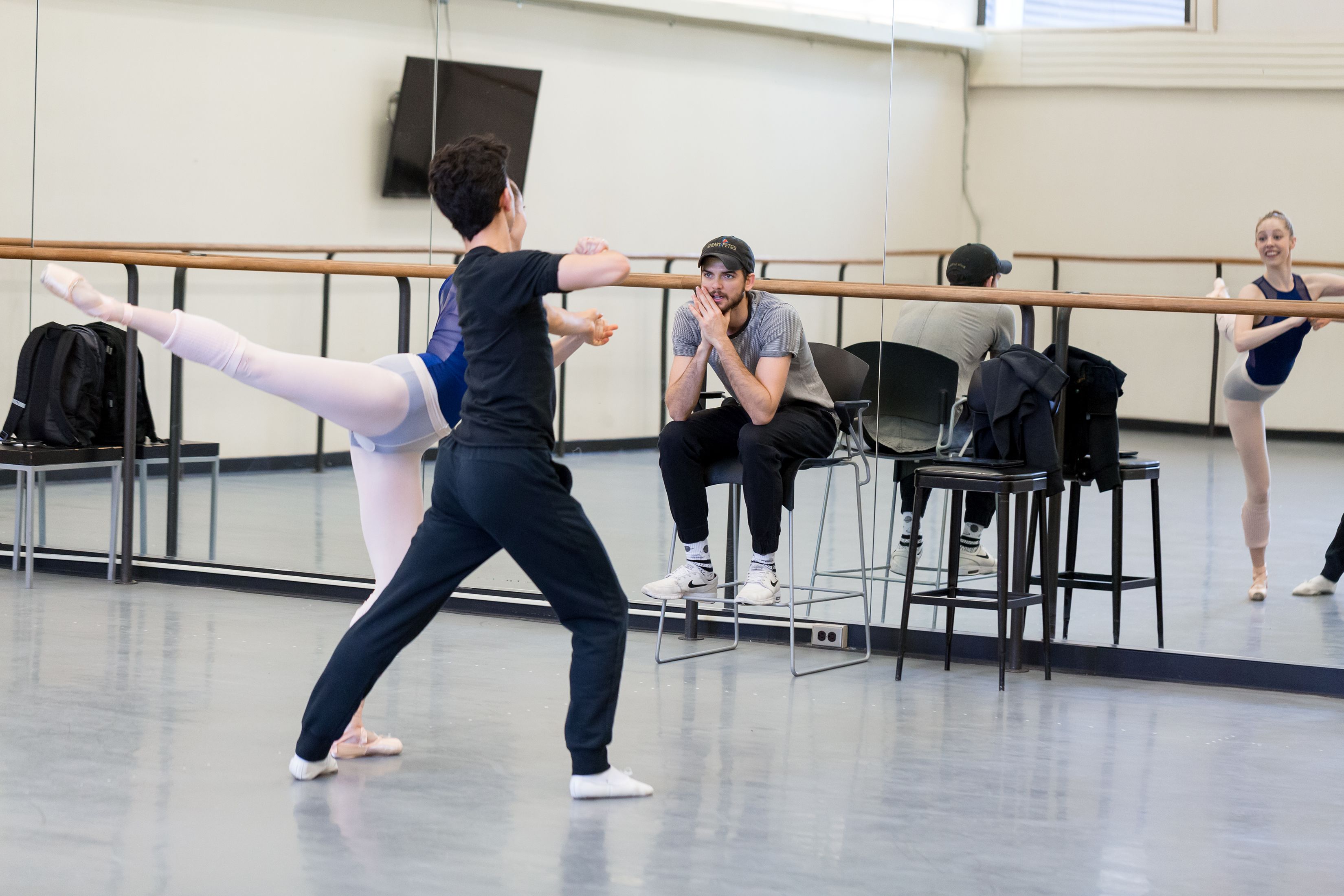 I've made these rules for myself with dance odyssey. I'm using pointe shoes, it's classical music, it's our orchestra, it's a proscenium ballet. It's very straightforward, and in doing so, I can explore what that means to me physically. I've never made anything with this much classical vocabulary.

It's always challenging to make classical ballet steps that seem new but still feel good and are interesting to look at. There are no new steps, and I know them all. So trying to find my individual voice within this approach has been the biggest challenge. My choreographic experience has been mostly shaped by dancing for a camera, which is very different as it's much more visually based.

Physically and intellectually, it's a big puzzle. So it's a big problem-solving exercise for me, the whole thing. Or like a big math problem, which is what I like about it. Once you solve it, it makes sense.
Interview has been condensed and edited for clarity.
NYCB performance photos © Paul Kolnik