Davide Riccardo was born in Messina, Italy and began his dance training at the age of 5 at the Istituto Regionale Della Danza in Messina, Italy under the direction of Emma Prioli. In 2012, he began training at the Rome Opera Ballet School.
Mr. Riccardo entered the School of American Ballet, NYCB's official school, as a full-time student in the fall of 2015.
In August 2018, he became an apprentice with the Company, and joined NYCB as a member of the corps de ballet in January 2019. In October 2023 Mr. Riccardo was promoted to soloist.
GEORGE BALANCHINE
Agon
Divertimento No. 15
"Emeralds" from Jewels
The Four Temperaments
George Balanchine's The Nutcracker®

(Mother Ginger, Mouse King, Hot Chocolate, Dr. Stahlbaum)
Orpheus
Serenade
Tschaikovsky Piano Concerto No. 2
La Valse
PETER MARTINS
The Sleeping Beauty (Wolf, Puss in Boots, Gold)
ALEXEI RATMANSKY
Pictures at an Exhibition
Voices
JEROME ROBBINS
JAMAR ROBERTS
Emanon – In Two Movements
CHRISTOPHER WHEELDON
DGV: Danse à Grande Vitesse
Andrea Miller
Gianna Reisen
Lauren Lovette
Alysa Pires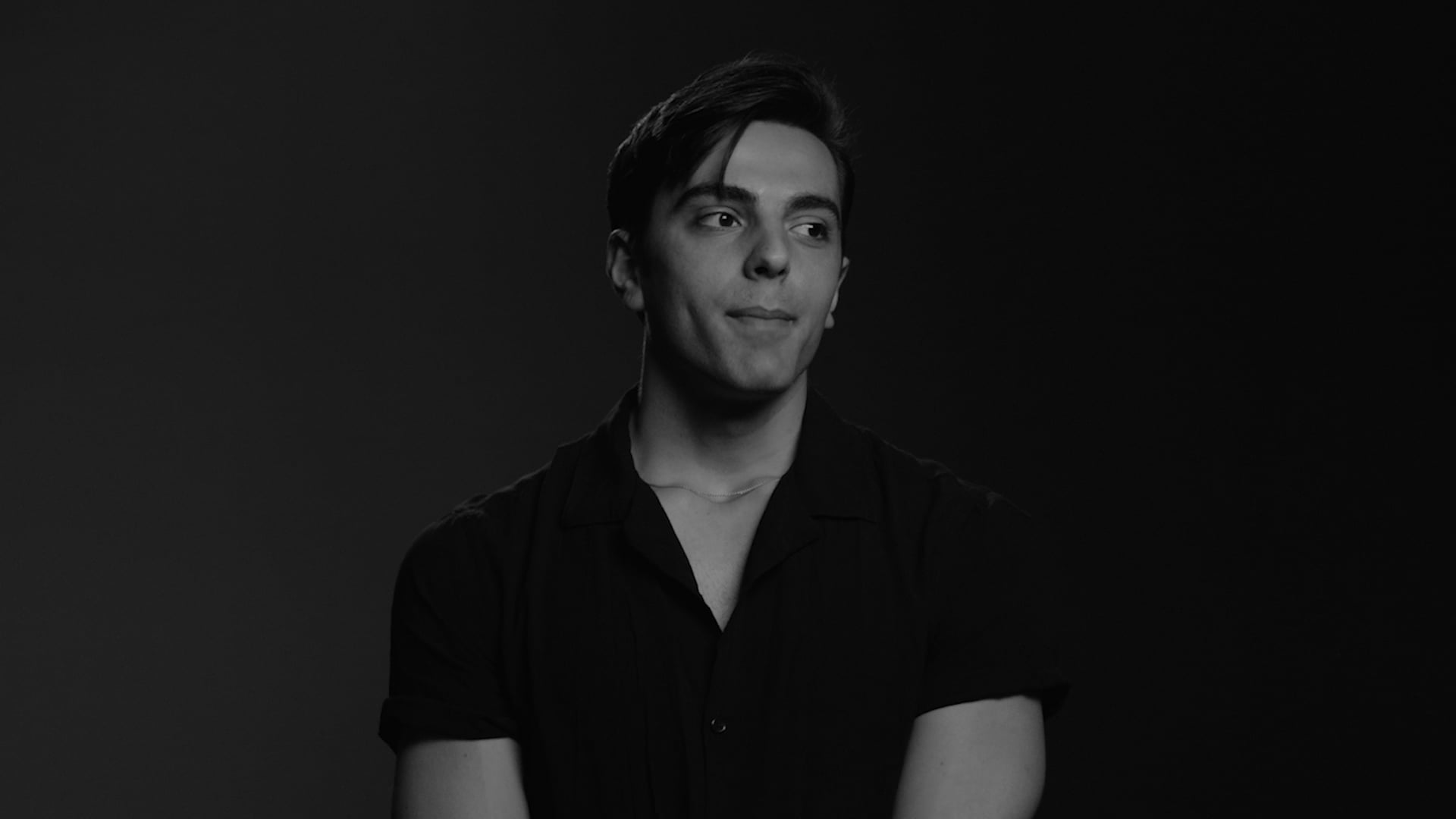 SCREEN TEST
DAVIDE RICCARDO
Though Sicily-born Davide Riccardo was inspired to get moving by an Argentinian variety show, the self-proclaimed ball of energy has trouble sitting still to watch much television these days. That energy has gotten him into hot water with Wardrobe on more than one occasion of onstage pant-splitting but, "The show must go on," jokes Riccardo.
HONORS
In 2018, as a student at SAB, Mr. Riccardo received the Mae L. Wien Award for Outstanding Promise and the Lincoln Center Award for Emerging Artists.
Portrait © Erin Baiano